You can manage a variety of media content in the Video Platform. Management tools within Manage Media enable you to handle a variety of tasks, including editing, sharing, and publishing video content. Administrators can manage all media, while Content Creators can manage their own media.
Managing Media
You can watch video files, manage and delete video content, and publish content to different channels directly from Manage Media.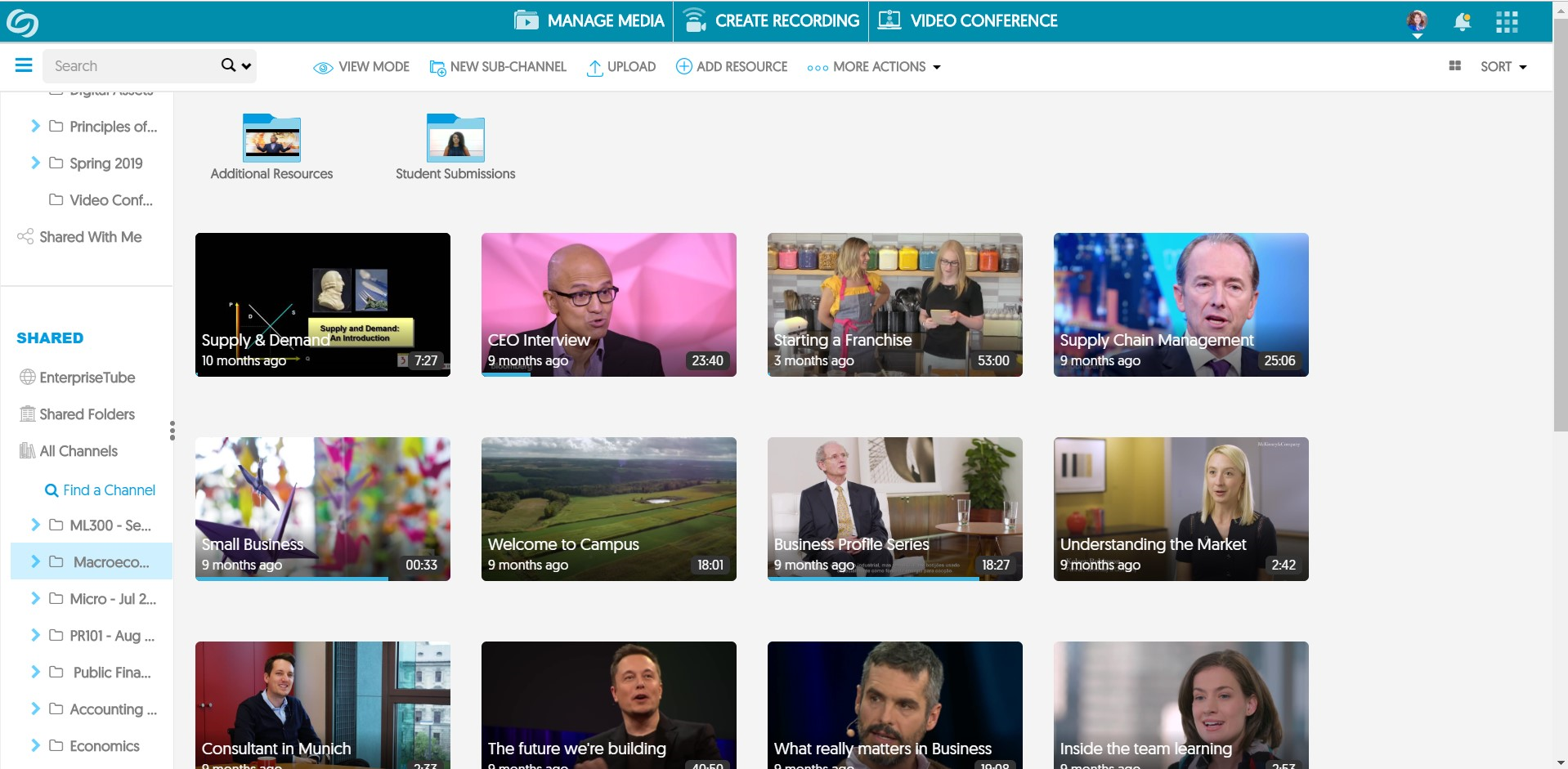 Click on Manage Media at the top of the screen.
Mouseover the desired video file. A menu will then appear in the upper right corner.
Choose the desired video management option from the menu. Options include Play, Share, Publish, Delete, and More…. The Media Details provide additional options for captioning, editing, and downloading.
Using Media Management Tools
The Video Platform offers a number of media management tools accessible from the Settings menu on the video thumbnail or directly through Manage Media.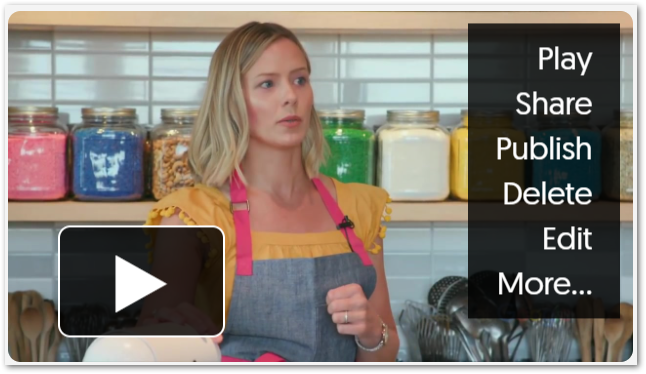 Accessing Additional Video Management Tools
Additional video management tools are available from the Media Details page. The Media Details are available through the More... option on the video thumbnail.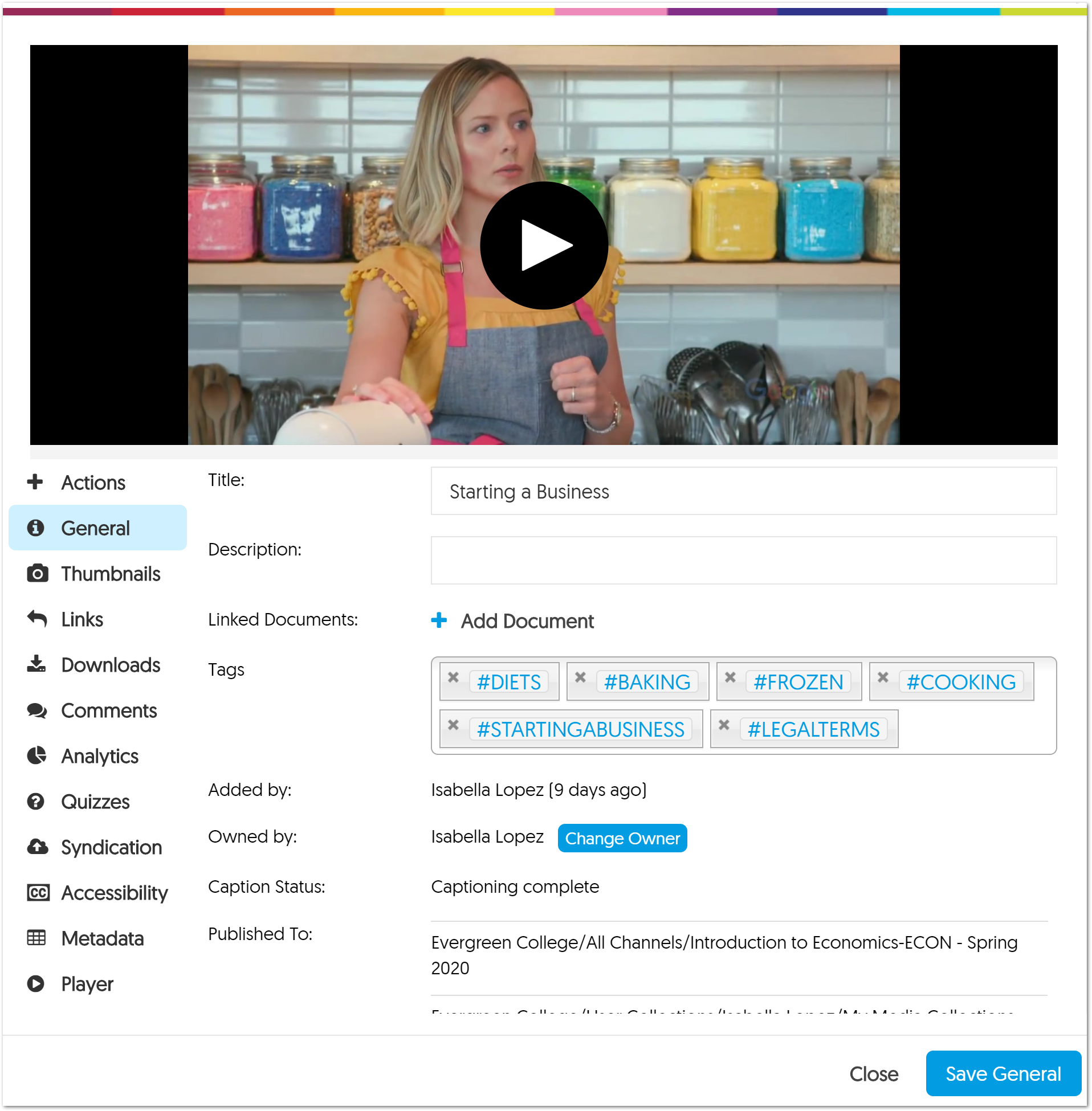 Actions enable you to Publish, Share, Edit, or Delete from the Media Details page.
General offers the ability to change the Title or Description or to link documents to the media content.
Thumbnails allow you to select a thumbnail to represent the video.
Links provide both direct and embed links to the video.
Downloads enable file downloads.
Comments manage video comments by users.
Syndication provides access to a range of syndication options, including YouTube.
Security allows for customization of security settings, including Password and IP/Geo Settings.
Accessibility provides access to captioning and transcription options.
Metadata enables the ability to review metadata associated with a media file.
Analytics provides easy access to basic video analytics for specific media.