Commenting allows users and Content Creators to interact within media, sharing comments and questions.
Reviewing Comments
Comments appear in the Media Player as pushpins, marking the time stamp associated with a particular comment.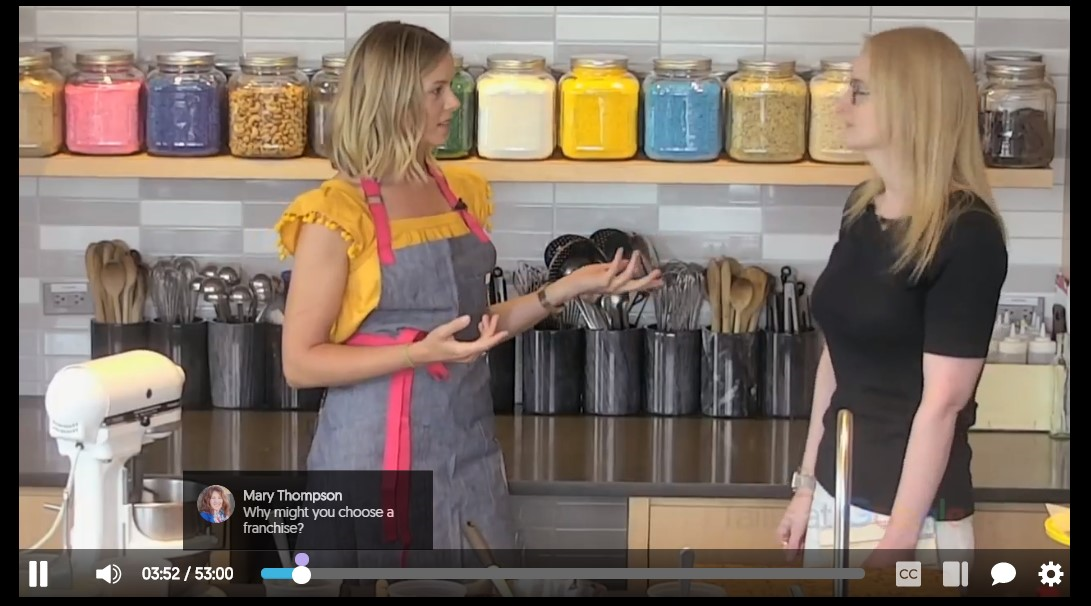 Play the desired media content.
Note the dot or pushpin on the slider bar. This marks the presence of a comment. When you reach the comment, it will appear in the lower right. Mousing over the pushpin on the slider bar will pop up the comment.
Adding a Comment to Media
Comments may be added to any media in which the Content Creator has allowed user comments.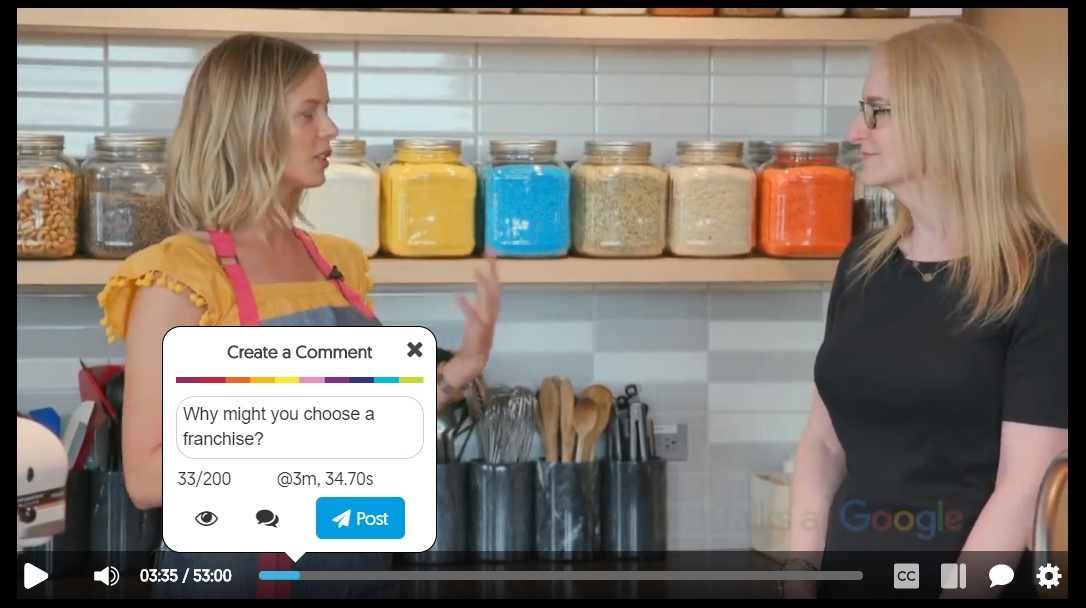 Open the desired media content and begin playing the video.
Click on the Settings wheel.
Choose Comment and enter a comment at the desired timestamp in the media.
Select who can see the Comment and click Create Comment.
Content Creators may respond to Comments using Pre-defined Responses within the Comment box.
Reviewing and Searching Comments
Comments are fully searchable in the Media Player, and users may see all comments in the Sidebar.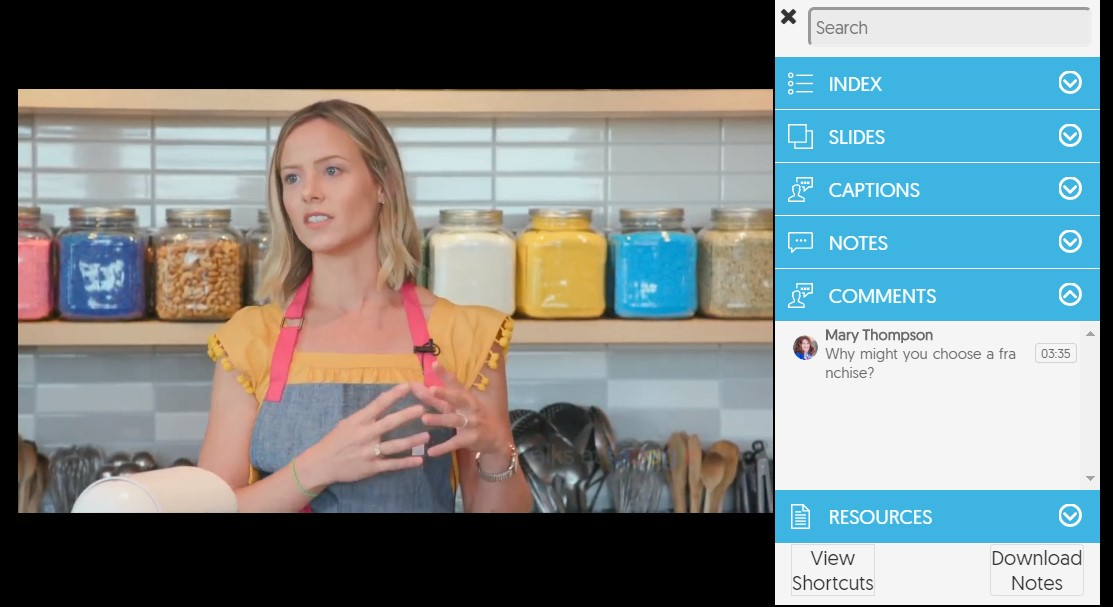 Click on the Sidebar button to open the Sidebar.
Select Comments to open Comments. Comments will appear in the order they are timestamped in the media.
Enter a desired search term in the Search box to search for a specific Comment on a particular topic.
Allowing Comments on Media Content
Content Creators may choose to allow or disallow commenting. This is done through the Media Details pane.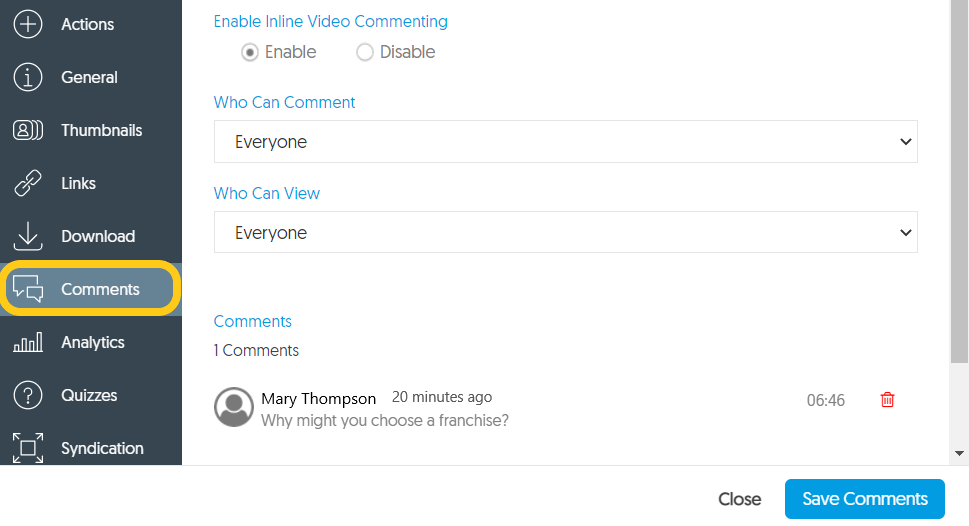 Navigate to the media content in My Media.
Click on More...in the upper right corner of the thumbnail.
Choose Comments.
Select Enable Inline Video Commenting.
Choose Who Can Comment and Who Can View.
Review and delete any posted Comments.