The Video Platform enables you to download created content, like your captures, as well as uploaded media using tools available in Manage Media. Downloads are also available through the Media Player.
Accessing Download Options
Whether you're downloading a capture recording or uploaded content, you'll access download options in the same way.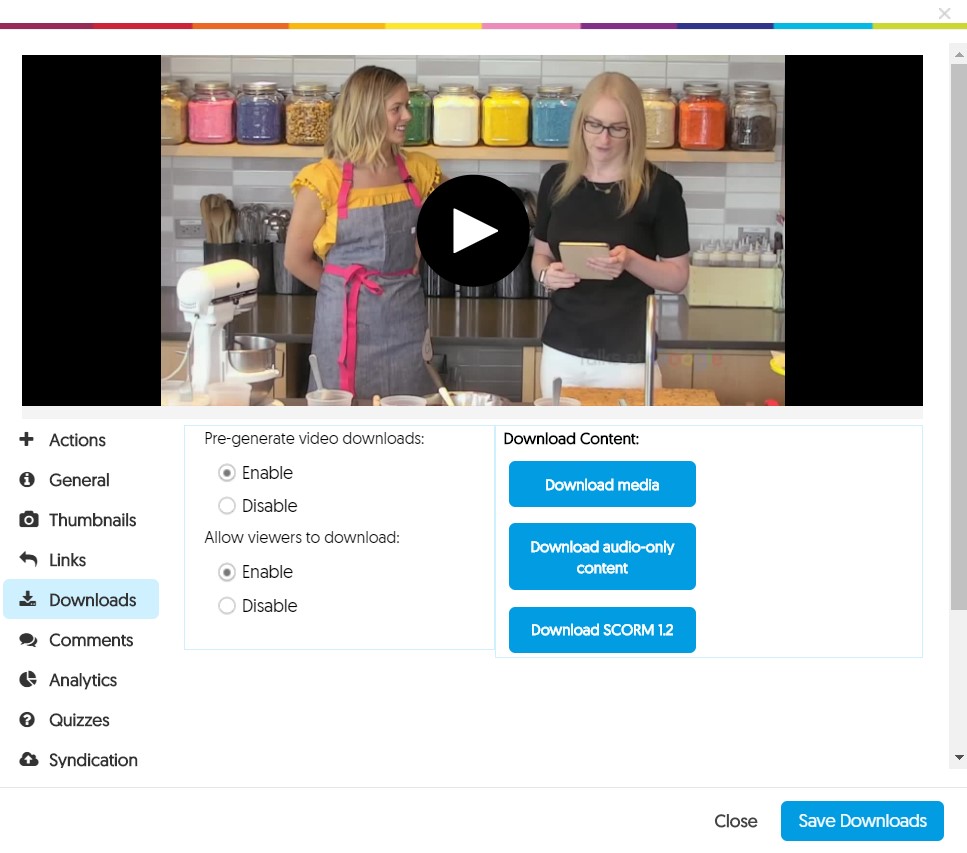 Navigate to Manage Media at the top of the screen.
Mouse over the desired video. Click on More... in the upper right corner.
Choose Downloads from the left-side menu.
You have a number of choices for your download, depending upon the type of media.

Choose Download Media for an MP4 download.
Select the desired video stream when downloading a multi-stream capture recording.
Opt for Download Audio-only Content for an audio download.
Click Download SCORM 1.2 for a SCORM file.
Enabling Downloads
Administrators and Content Creators can choose to enable user downloads through the Media Details pane.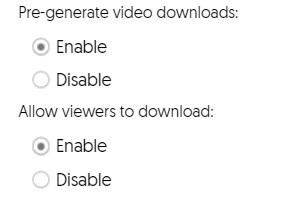 Click Enable under Allow Viewers to Download to enable downloads.
Choose Disable under Allow Viewers to Download if you would prefer not to enable User downloading.
Click Save Downloads to save your changes.
Enabling Downloads by Channel
Content Creators can also choose to enable downloads for all media in a Channel.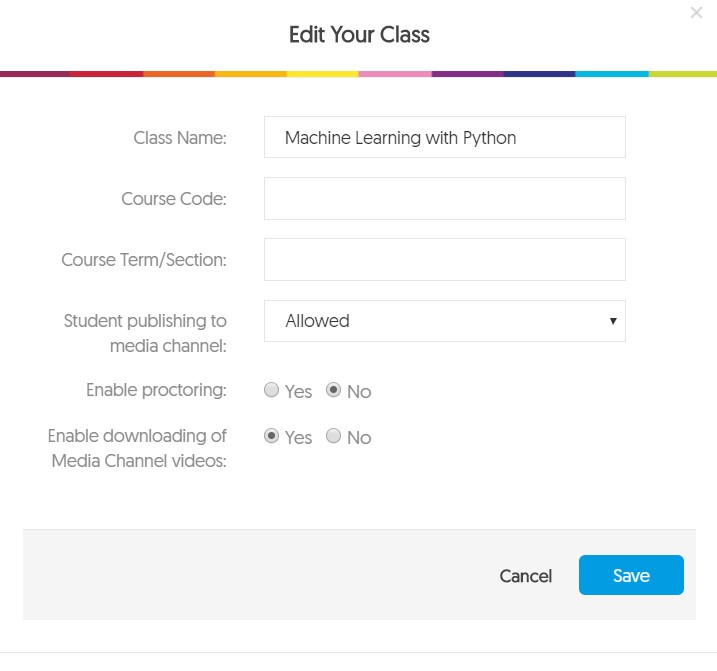 Choose Courses and Groups from the Main Menu.
Navigate to the desired Course or Group.
Choose Edit
Select Enable downloading of Media Channel videos.