Deleting media removes content from both your Media Collection and any associated locations where it is shared or published.
Deleting Media
You can delete media from Manage Media.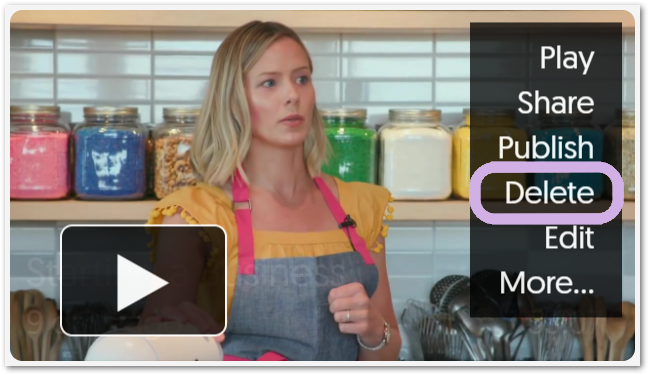 Navigate to

Manage Media at the top of the screen.
Choose the desired media you wish to delete from your

User Collection.
Hover over the video and choose

Delete.
Confirm the file deletion by typing

Confirm.
Accessing the Recycle Bin
Deleted files will remain in the individual user's Recycle Bin for a period defined and chosen by the organization.