The Platform offers fully integrated video editing, accessible from Manage Media. Video editing allows Content Creators to create professional and polished media content, free from extraneous material. The Video Editor is non-destructive, and your edited video is saved as a new file, without damage to the original media.
Accessing Video Editing
Video editing tools are accessible for both captured and uploaded media.
Choose Manage Media and select the desired media.
Mouse over the desired video and click on Edit in the upper right.
Using the Video Editor
The Video Editor provides the latest tools in in-browser editing for uploaded and captured media.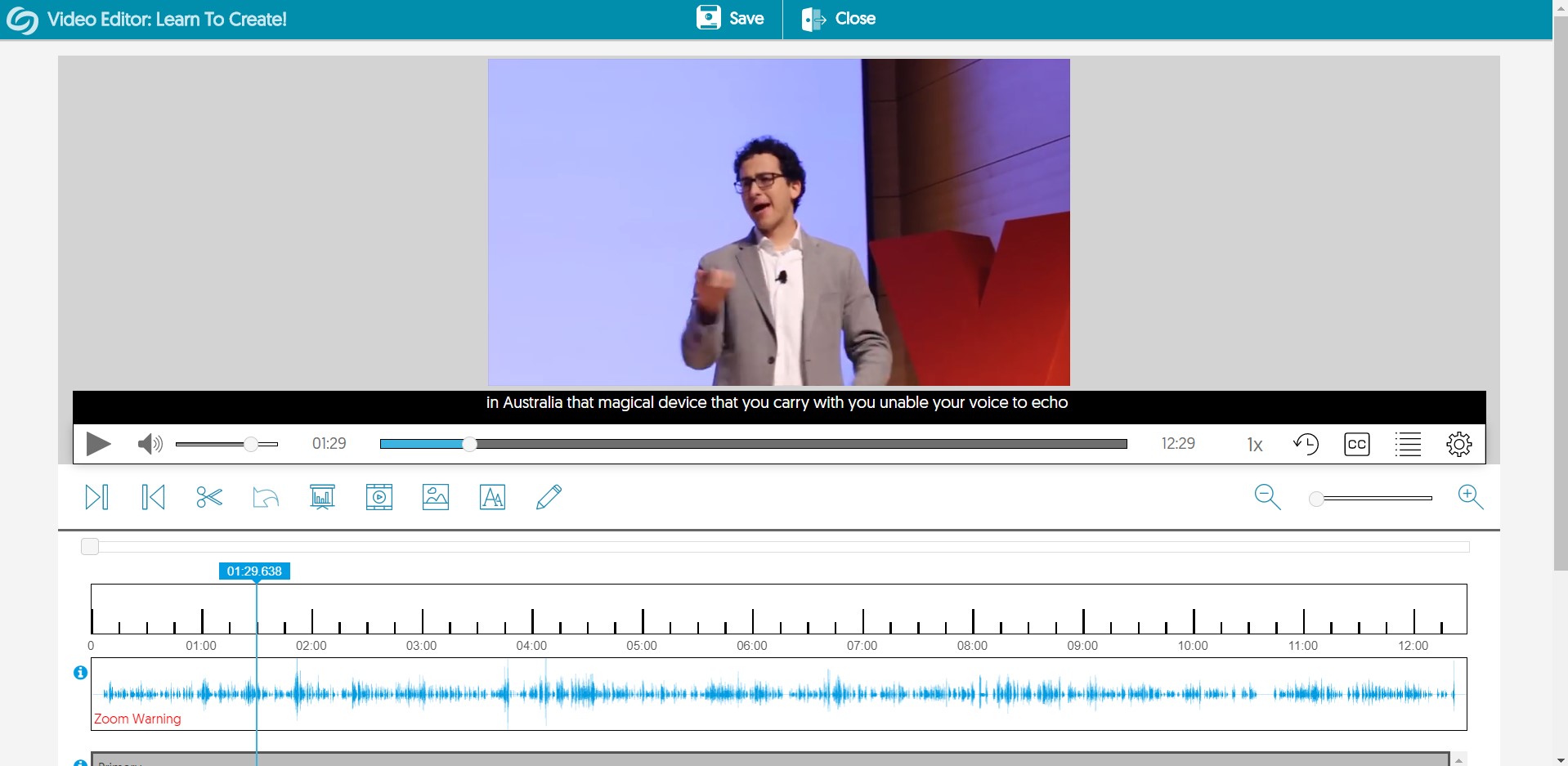 Use Trim Start and Trim End to remove unwanted content at the beginning or end of your media. Cut can remove content at any point in the media.
Click the CC button to open and edit associated captions. Choose the Index to edit the Index associated with your media.
Use the Undo button to undo and remove your editing changes one-by-one.
Click on Insert Slide to replace a portion of the video with a single PPT slide or other file, like a .DOCX of your choosing. You can also include a title slide using the Insert Slide option. Insert Video works the same way.
Open Image Tools to access the Watermark option and Blur option. Choose the Text Overlay option to add a text to your media. Select the Telestration icon to draw directly on your media.
Track your actions from the List of Actions.
Choose Save to save your video under a new name; the Video Editor is non-destructive and your original video remains fully intact.