The Video Platform offers fully integrated video editing capabilities that are accessible from Manage Media. Video editing allows Content Creators to create professional and polished media content, free from extraneous material. You have the option to save the video as a new file to protect the original media.
Accessing the Video Editor
Video editing tools are accessible for both captured and uploaded media.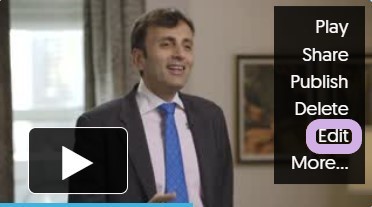 Log in to the Video Platform and select Manage Media.
Hover over the video you want to edit and select Edit.
Using the Video Editor
The Video Editor provides the tools for in-browser video editing for uploaded and captured video content. Click each of the icons to learn more about the tools.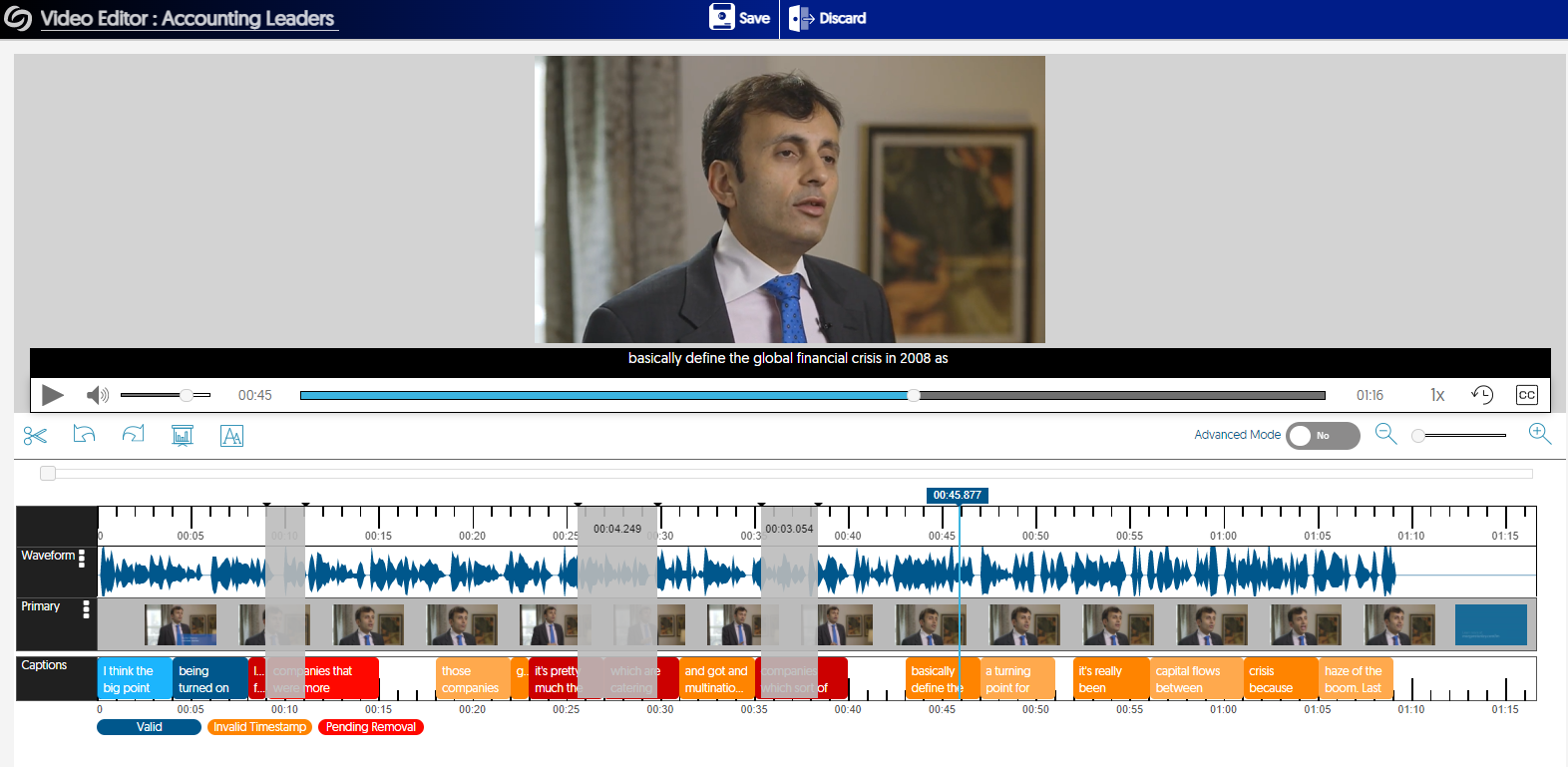 | | | |
| --- | --- | --- |
| | Cut | Remove unwanted content from any point in your video. |
| | Undo Last Action | Undo and remove your editing changes one-by-one. |
| | Redo Last Action | Retrieve an edit after you clicked undo. |
| | Insert Slide or Image | Replace a portion of your video with a single PowerPoint Slide or another file such as a .DOCX. |
| | Insert a Video | Insert or replace a portion of your video with an MP4 video clip or an MP3 audio file. |
| | Image Tools | Add a watermark, blur region, or virtual backgrounds to brand or hide sensitive information for your video. |
| | Add Text Overlay | Add a text overlay to your video to add text to your video. |
| | Audio Adjustment | Select a specific segment, and then adjust the audio level for that portion of the video. |
| | Add Telestration | Draw directly on your video. |
| | Advanced Mode | Enable to view all Video Editor tools. |
| | Captions | Open and edit the associated captions for your video. |
| | List of Actions | Track the actions performed in your editing session. |