The Video Editor supports the ability to adjust Audio Levels, enabling users to correct too-quiet audio for their viewers.
Adjusting Audio Levels
Adjusting the volume of the audio on a media file changes the baseline volume, but users may still change the volume via their device or the Media Player as desired.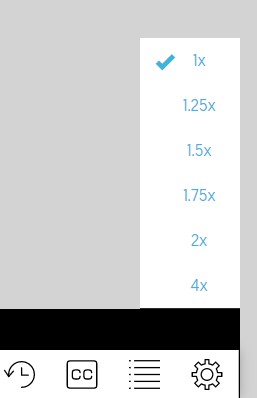 Navigate to the desired media in Manage Media. Mouse over the thumbnail and choose Edit.
Click on the Settings wheel at the far right. Choose Audio Levels.
Select the desired Audio Level; options include 1.25x, 1.5x, 1.75x, 2x, and 4x.