The Video Platform's Quizzes offer a way to assess learning, encourage interaction, and to measure understanding of video content.
Accessing Video Quizzes
The Video Quizzes interface is accessible from the Media Details pane.
Select the desired media within My Media.
Mouse over the thumbnail and choose More…
Select Quizzes on the Media Details pane.
Choose to Create a Quiz or Manage, Edit or Delete an existing Quiz.
Creating Video Quizzes
Video Quizzes enable Content Creators to assess user understanding.
Choose Create Quiz
Enter a Title and click Play on the video.
Click Add Question and select the desired question type. The video will pause automatically. Question types include Multiple Choice, Select Multiple, Short Answer and True or False.
Enter the desired question. Add a hint if you wish. Save the question and press Play to continue.
Repeat these steps to enter questions as desired. When complete, you can choose to Preview, Save, Post or Discard your Quiz.
Note: If you wish for your students to take the quiz in YuJa, you will select the Post option. If you wish to embed the quiz directly in the LMS, simply select Save.
Accessing the Gradebook
The Gradebook allows you to review student scores on Video Platform Video Quizzes. The Gradebook is automatically updated with all created Video Quizzes once they have closed. Instructors and administrators have access to scores, results and other information in the Gradebook.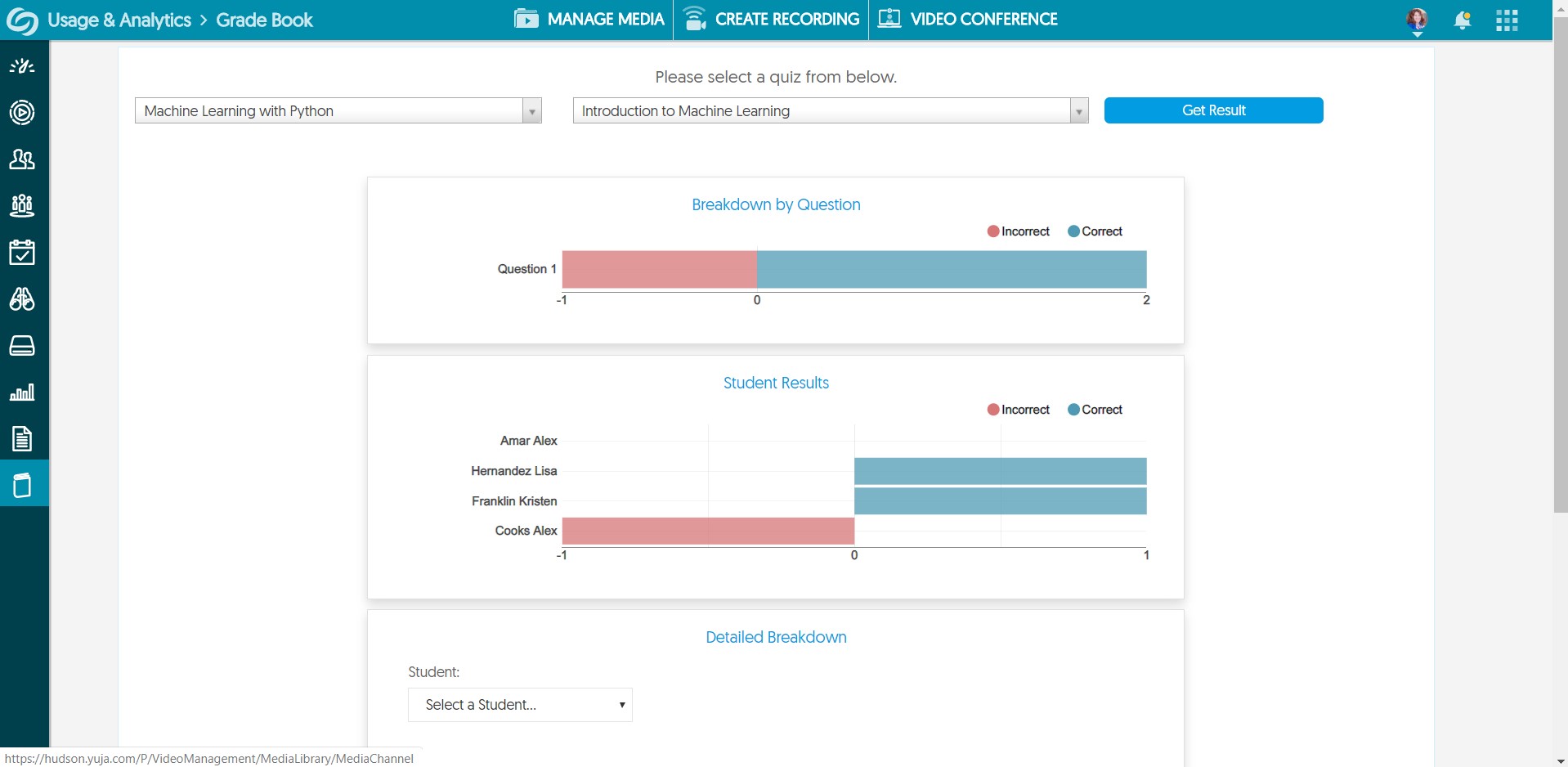 Navigate to Usage & Analytics from the Main Menu.
Select Gradebook.
Choose the desired course or group, and the specific Quiz to review user scores.
My Grades
Users will find their grades in My Account and may access assigned assessments for their courses.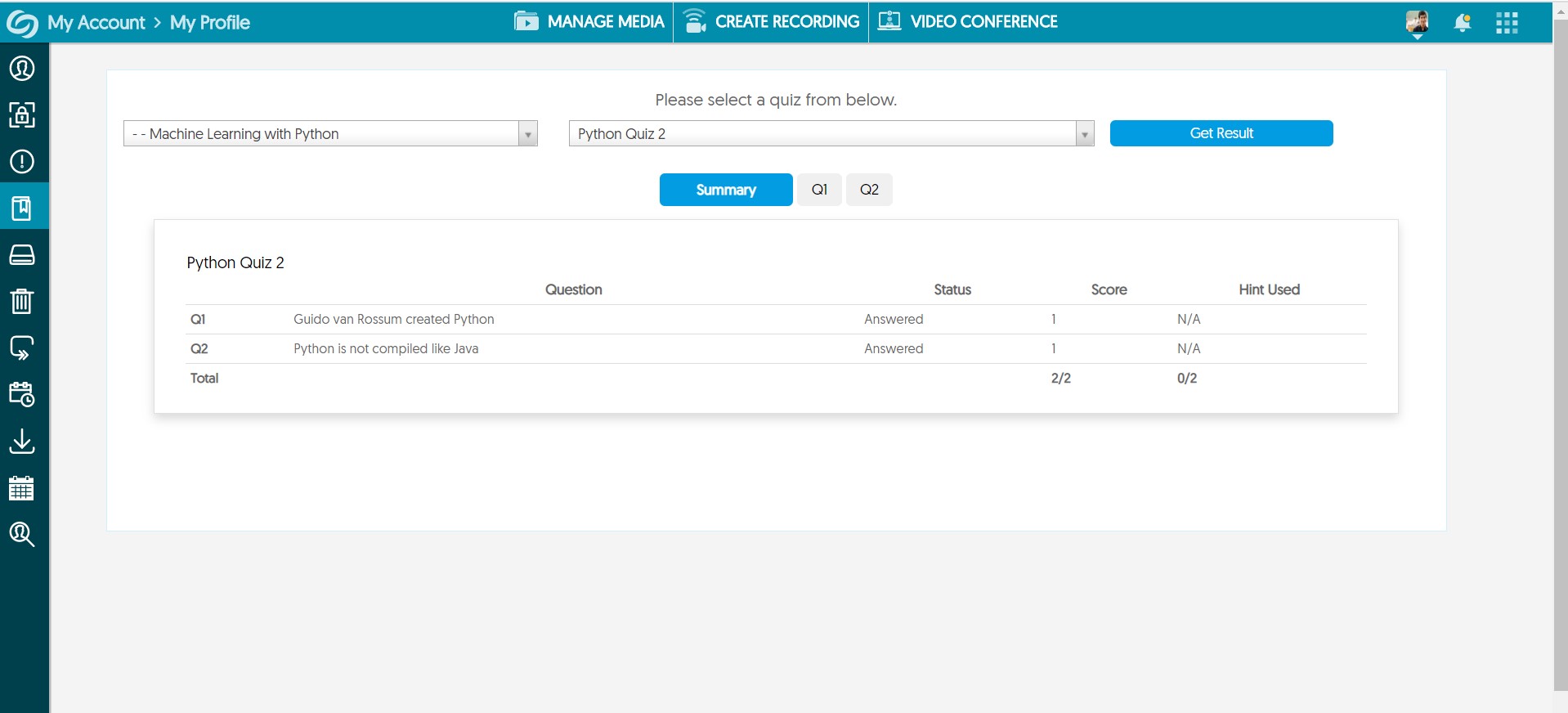 Choose My Account at the top of the screen.
Select My Grades from the left-side menu.
Select the desired Course or Group and Video Quiz.