Media Details provides access to a number of features to manage individual videos or media files, including Accessibility, Links, and Metadata. Media Details are available for created, uploaded or linked content, but options are limited for linked content.
Accessing Media Details
Media Details are available for individual videos, accessed through Manage Media.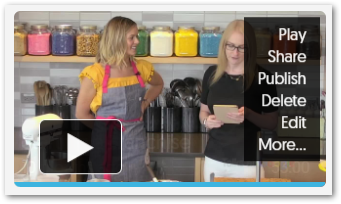 Navigate to Manage Media at the top of the screen. Choose My Media or navigate to published media.
Mouse over the desired video in My Media, then on More in the upper right corner.
Using Media Details
The Media Details pane provides access to a range of media management options for individual media files.