Usage and Analytics provide detailed reports and information about audience engagement and a comprehensive overview of viewing and usage behaviors.
Usage & Analytics Options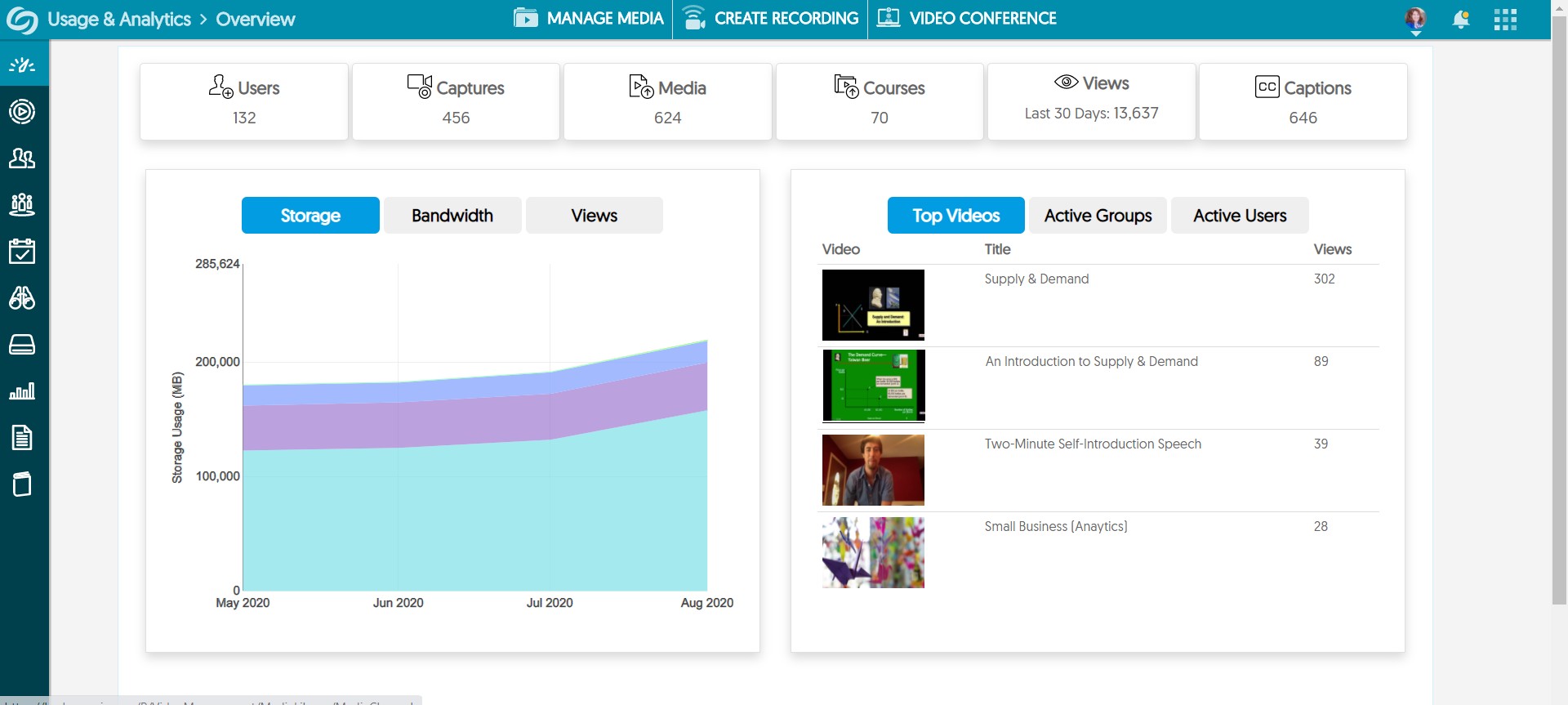 The Overview allows administrators to review Total Storage, Total Bandwidth, Most Active Classes, and Top Videos on a single page.
Content allows you look at a range of information about individual videos. Select the desired group and video from the dropdown, then review details about the content.
Users provide information on Active Students, Inactive Students, Popular Videos, and user-by-user activity.
Groups allow you to look at group statistics, including both discussion groups and poll statistics.
Events enable administrators and content owners to review attendance on a video-by-video basis.
The Visits page reviews information about unique and non-unique users in the institution or enterprise and about registered devices.
Storage tracks the use of storage in the YuJa Cloud. It provides both Storage Usage and the number of Stored Objects.
Bandwidth tracks bandwidth usage, either overall or on a class-by-class basis.
Reports enable the download of Usage and Analytics information.
The Grade Book provides access to Quiz scores.