The Visits page provides a one-page view of Video Platform use over the entirety of the organization, rather than a single class or media recording.
Reviewing Visitor Analytics
Visits Analytics includes information about Historical Unique Visitors, Historical Non-unique Visitors, and Groups.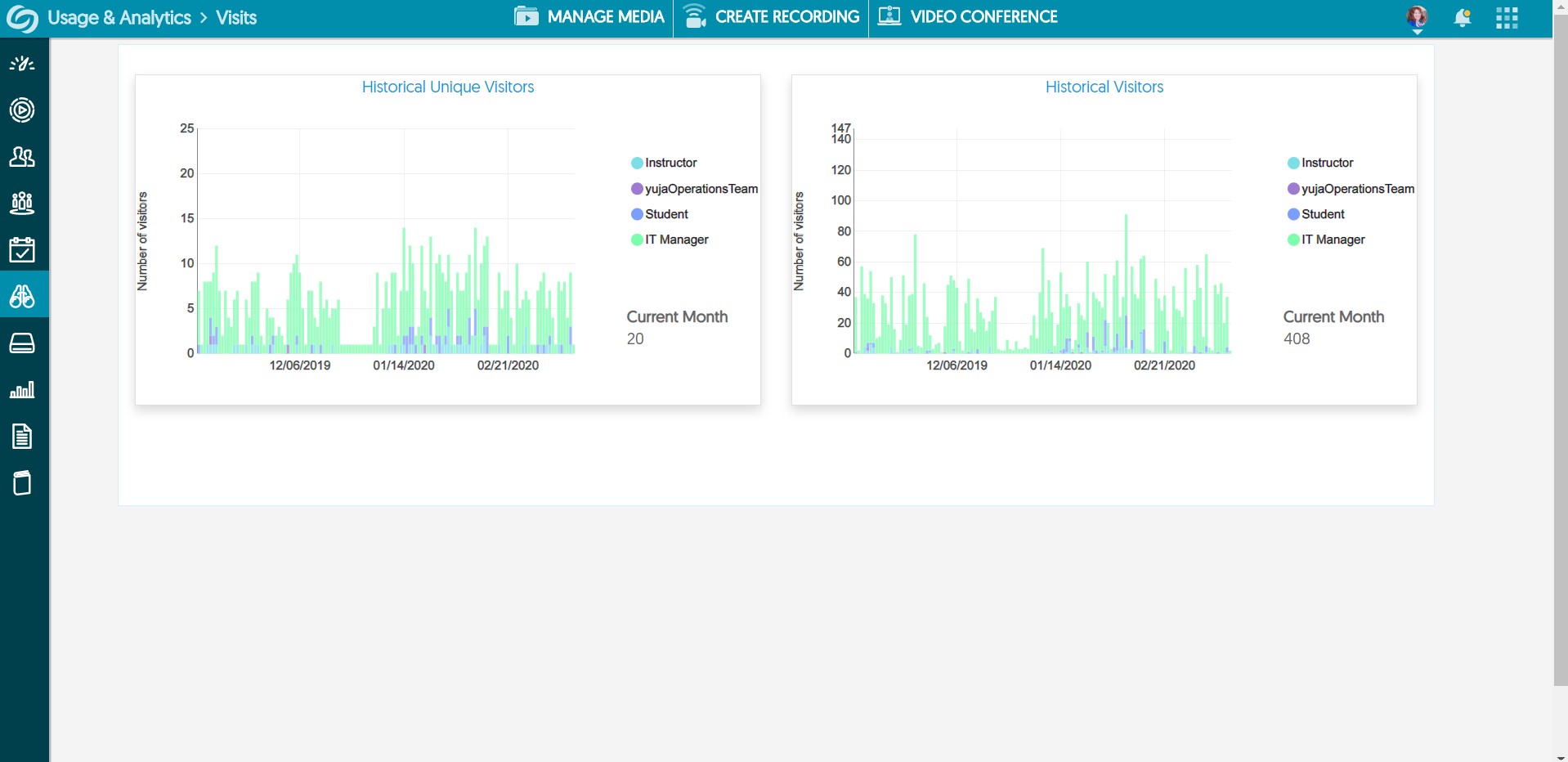 Access Visitor Analytics by going to Usage & Analytics from the Main Menu. Choose Visits from the left-side menu.
Historical Unique Visitors provides a month-by-month tally of unique visitors to your site. The tally is color-coded, with light blue for Content Creators, purple for the Video Platform Operations Team, bright blue for Users and light green for Adminstrators. Additional details are available when you mouse over the graph. The Current Month total shows the number of unique visitors in the last month.
The Historical Non-unique Visitors graph includes information about repeat visitors to your site. Mouse over the graph for additional details. The Current Month total shows the total number of non-unique visitors.