Bandwidth Analytics provide thorough information about Bandwidth Usage and the types of files using bandwidth, like captures and uploaded content.
Reviewing Bandwidth Analytics
You may opt to review Bandwidth Analytics for a single group or your organization as a whole. The Current Bandwidth Usage provides information on the total storage used on a month-by-month basis.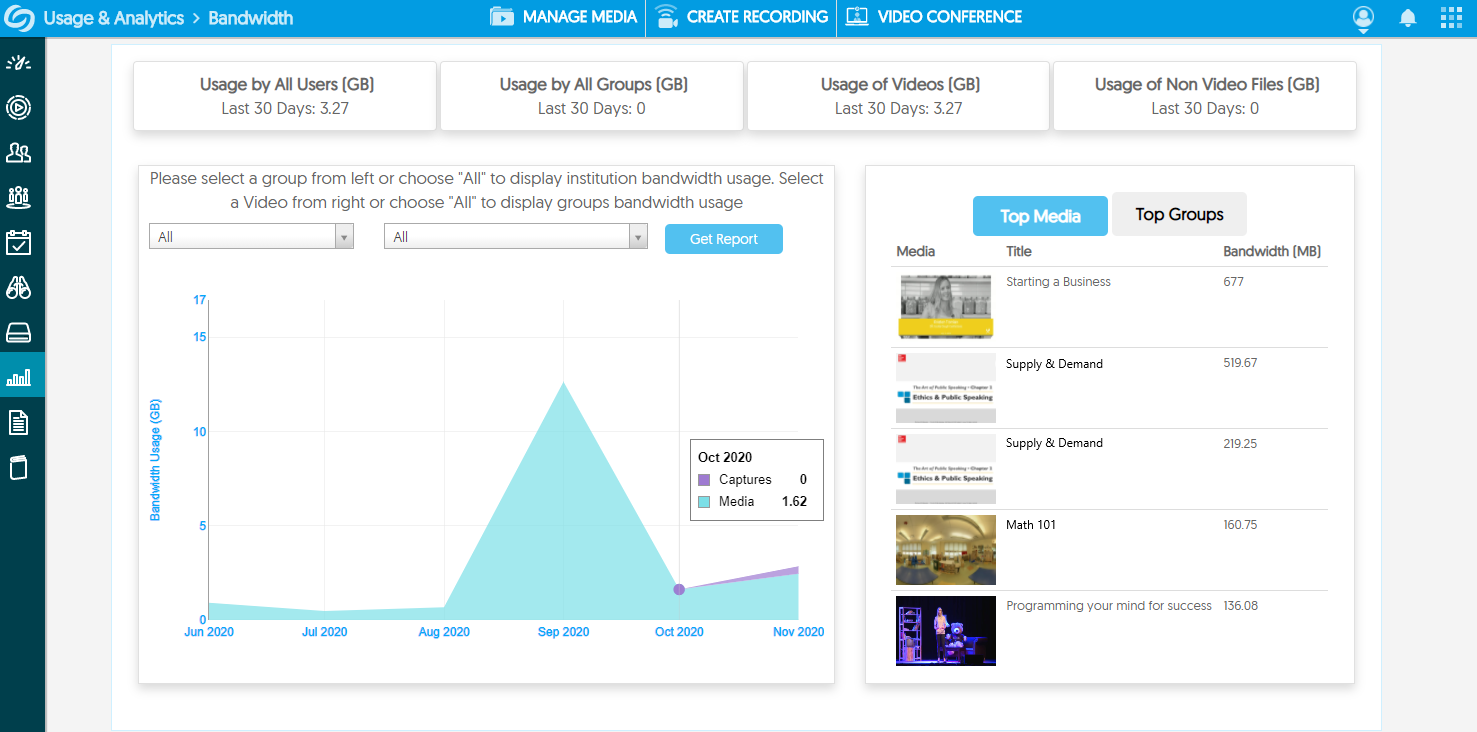 Access Bandwidth Analytics by going to Usage & Analytics from the Main Menu. Choose Bandwidth from the left-side menu.
Access Usage Data across the top of the screen.
Choose All from the first dropdown box to see the organization-level information or choose a single Group from the dropdown menu.
Select All under the Video dropdown or choose a specific video for detailed information.
Click Get Report.
Mouse-over the graph for more specific information. In the Bandwidth Usage graph, you will see a breakdown of bandwidth usage by file type.
Review Top Media and Top Groups on the right side of the screen.