Administrators and Instructors can view RTMP Live Stream statistics including the names of the users who viewed the stream, and the length of their attendance.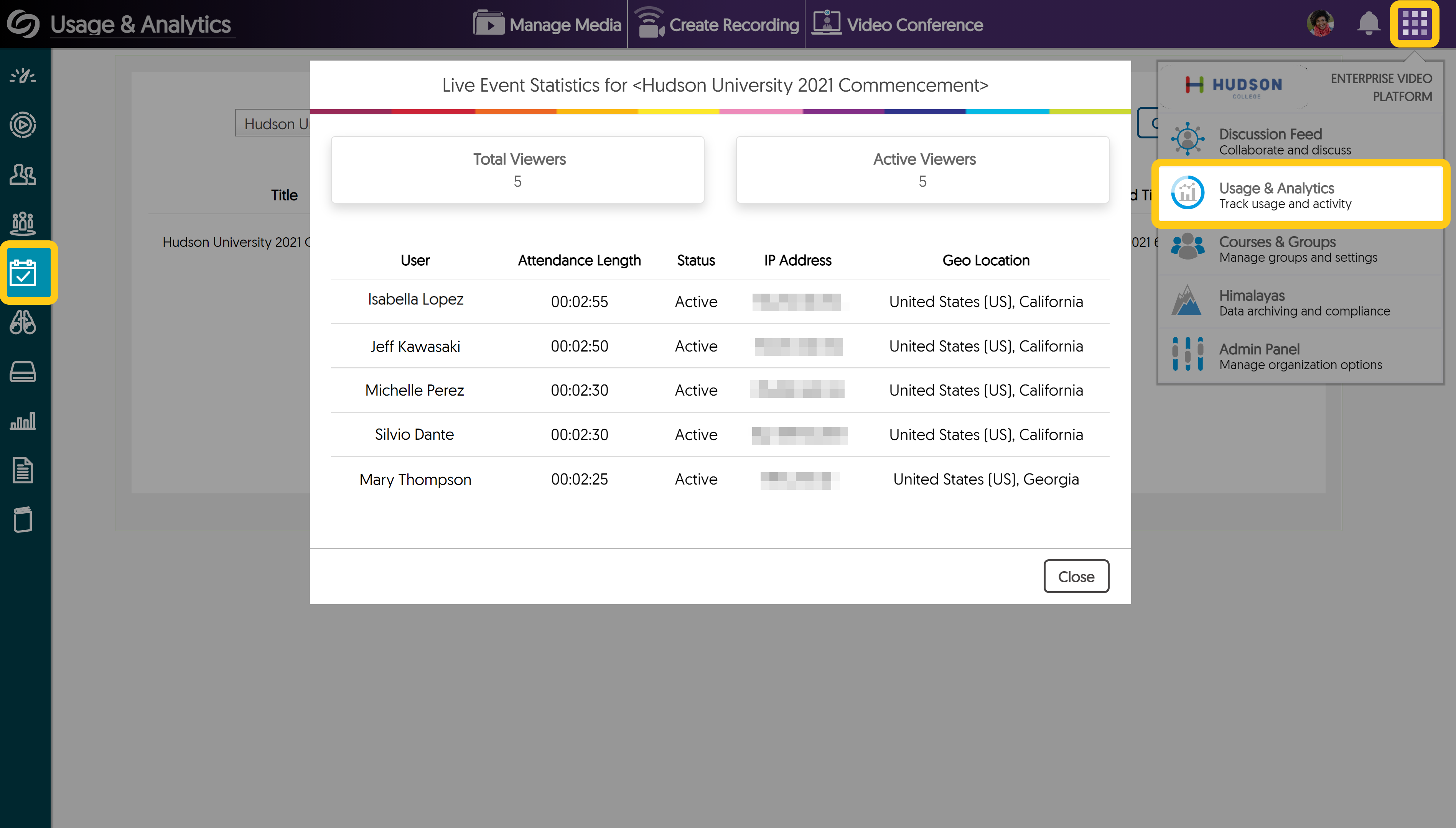 Log into the Video Platform as a Content Creator or Administrator, then click the Main Menu icon and select Usage & Analytics.
From the left-hand navigation bar, select Events.
Select the Ingested Live Stream from the dropdown menu, then click Get Report.
All of the events that were created from the Ingested Live Stream will be displayed below. Click Details for an event to view its statistics including total number of viewers, total number of active viewers and length of their attendence.