YuJa Verity protects the integrity of online assessments by providing human-controlled live-proctoring sessions in conjunction with our other remote proctoring settings. Instructors can enable the feature within their proctor settings and set specific timeslots for monitoring assessments.

Enabling Live Proctoring
Before proceeding with the steps below, please ensure you're familiar with creating a Verity-enabled assessment for your LMS (Blackboard Original, Blackboard Learn Ultra, Canvas, D2L Brightspace, or Moodle).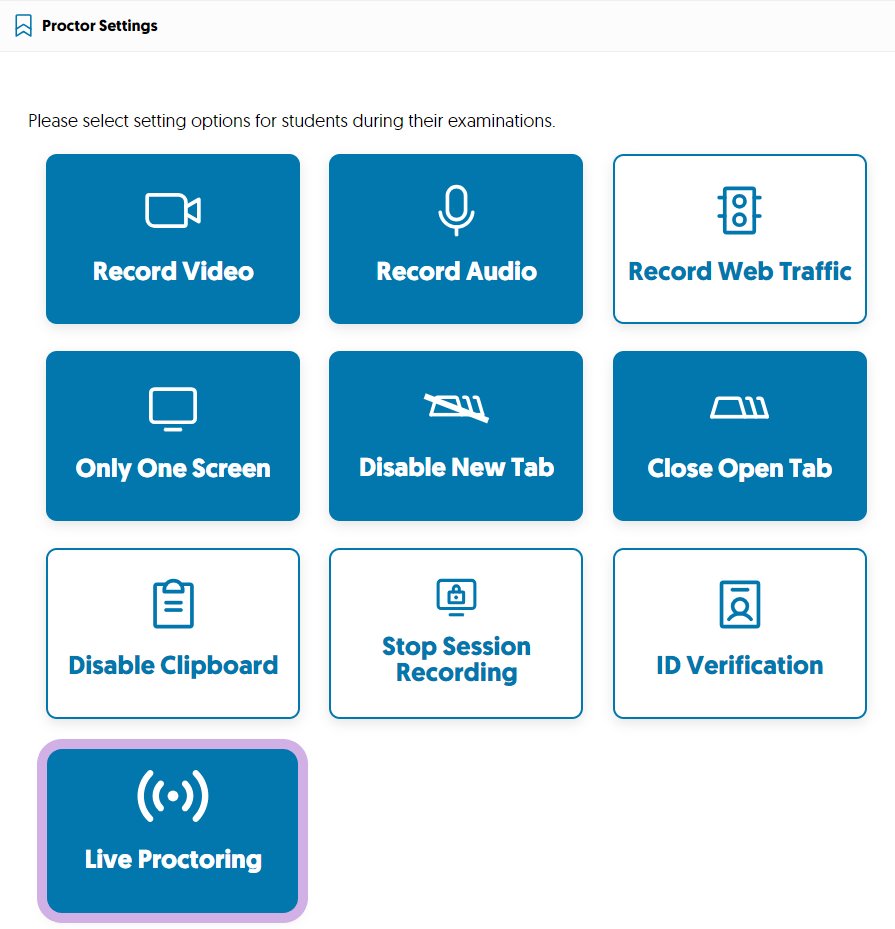 Log in to your LMS and access the Verity Proctor settings for your test.
Under Proctor Settings, select Live Proctoring. Enable any additional proctor settings and publish your assessment.
Scheduling a Live Session
Once a live proctoring session has been enabled for an assessment, you must schedule the live session. This involves setting up timeslots and assigning proctors to allow students the opportunity to register for the live assessment.
Navigate to the YuJa Verity LTI link and select Live Proctoring from the left-side navigation menu.
From the Test Name drop-down menu, select the live-proctoring assessment for which you'd like to create a timeslot and click Add Date.

Enter the date, the start and end time of the test, and how many students will be allowed to register for the timeslot.

To add additional timeslots, click Add Date. You can also Duplicate the previous timeslot to make multiple sessions quickly.
For each timeslot session created, use the drop-down menu to select a proctor who will monitor the session. A list of proctors is automatically generated from the available instructors and TAs in the course.
Your session timeslots will appear in the Upcoming Sessions panel.
You can Edit or Delete sessions under the Action column until the start of the assessment. 15 minutes prior to the start of the assessment, proctors can join the session.