Manage Media includes a suite of tools to organize, store and manage media for your organization. This includes the ability to organize content into Channels, search and maintain media content, share media, upload and download media, caption content, and use the Video Editor
Using Media Channels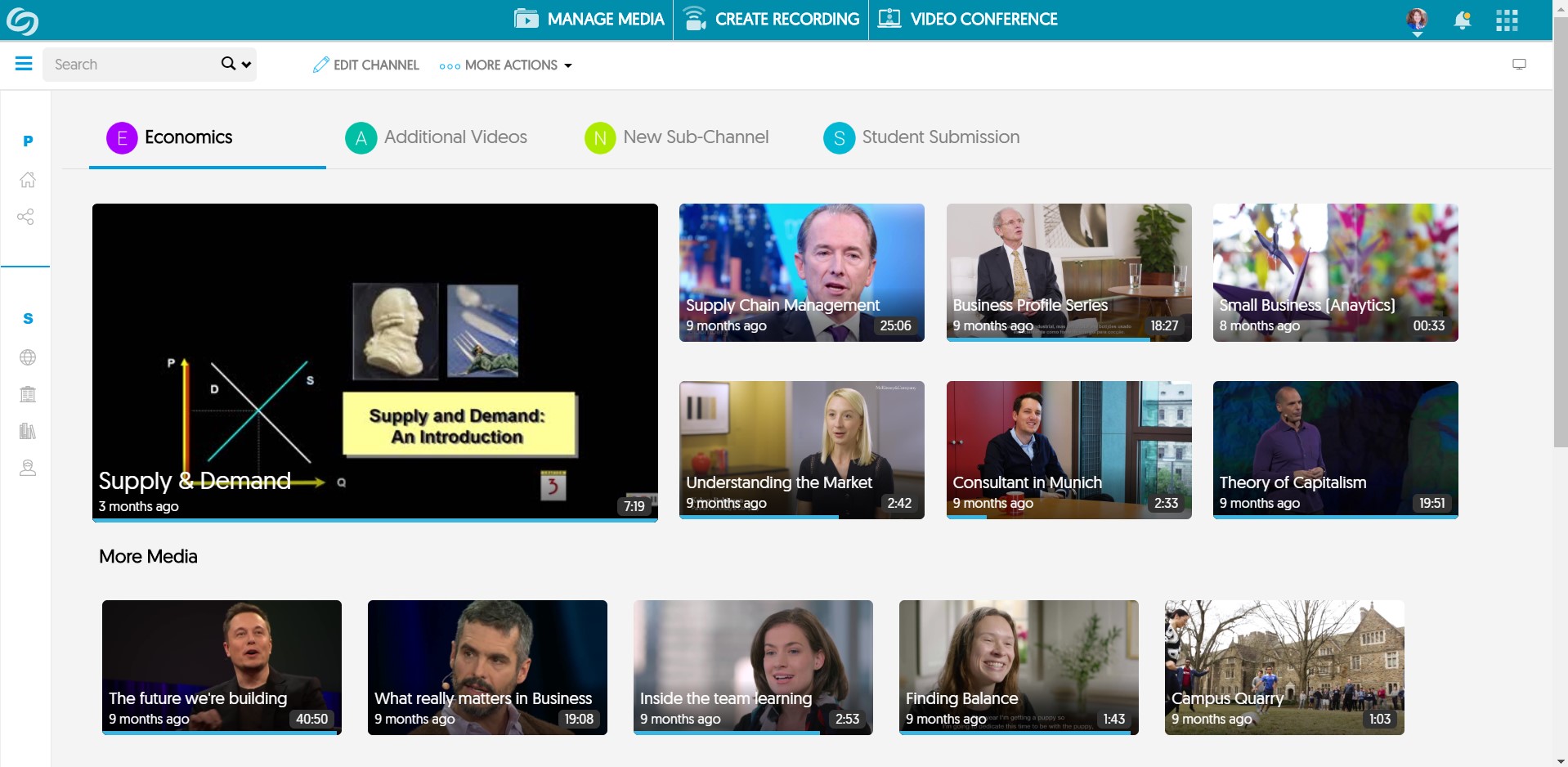 The Media Channels provide the tools necessary to organize content for public, internal or group viewing. The Media Channels are part of the Manage Media suite of tools, and are typically the default view when a viewer logs into the Video Platform.
All Channels are available to content owners, viewers and administrators.
The Shared Folders enables organizations to provide content to designated, authenticated audiences.
The EnterpriseTube is accessible without logging into the Platform.
For more information about the Media Channels, click here.
Managing Media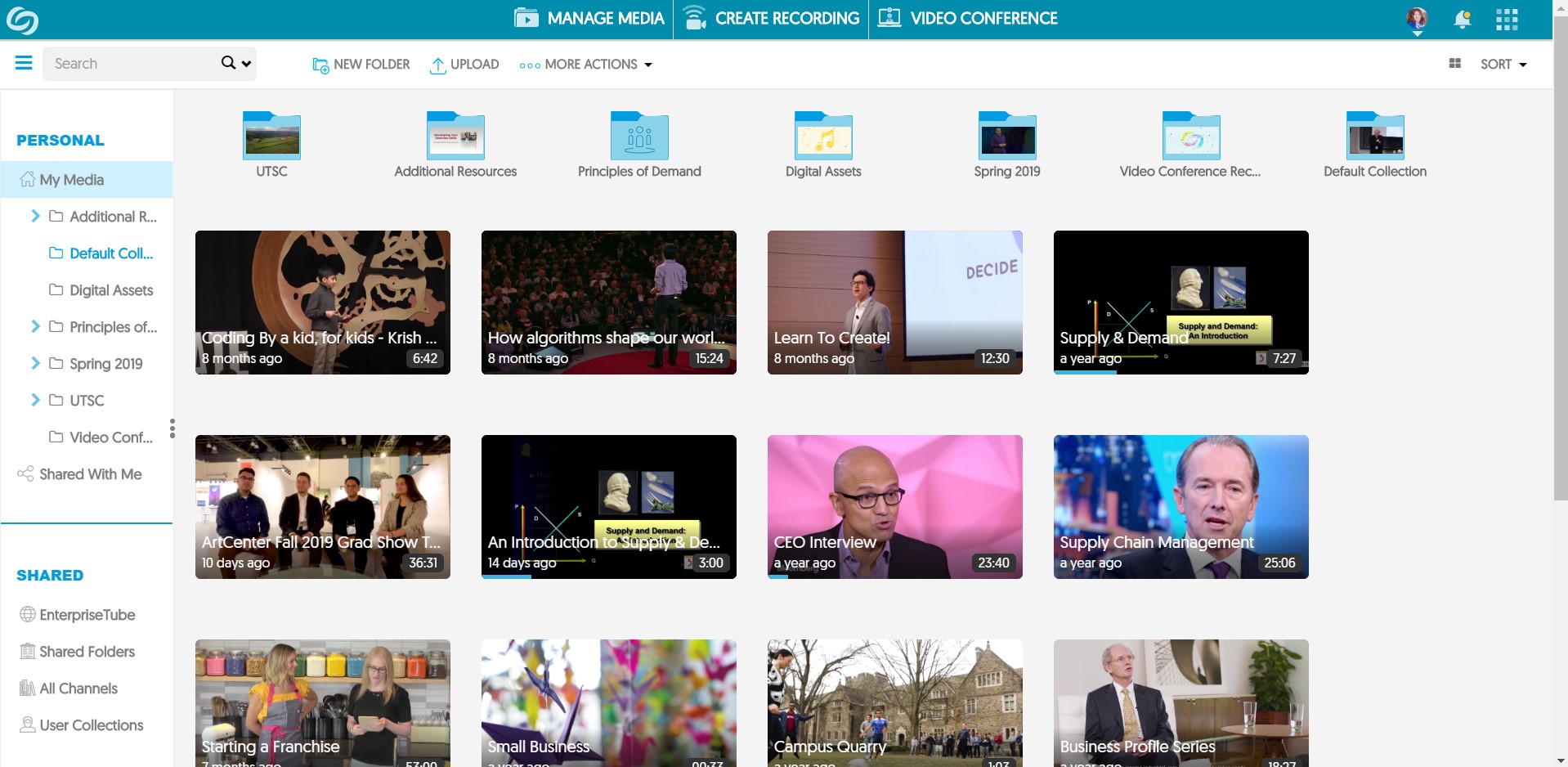 Manage Media provides the tools essential to publish, move and work with media content.
To learn more about Managing Media, click here.
Uploading and Downloading Media Content
The Video Platform facilitates individual or bulk uploads of media content, with one-step drag-and-drop ease. Download audio podcasts or single or multi-stream video podcasts.
For more information about uploading content, click here. To learn more about media downloads, click here.
Sharing Media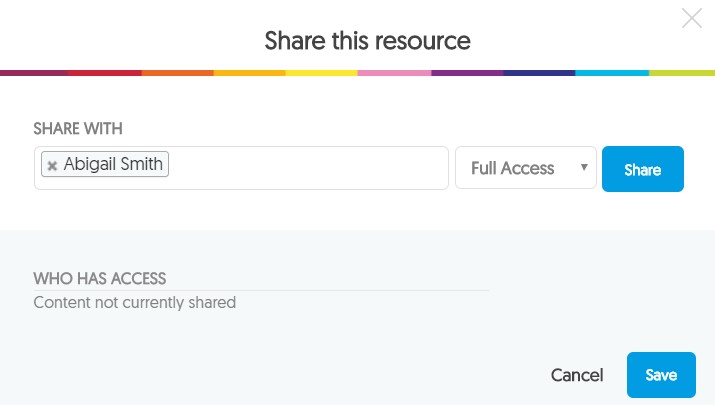 Sharing media enables Viewers, Content Creators, and Administrators to share content. Content may be shared from a User Collection with an individual or group, either with read-only or full access privileges.
Content Creators and Administrators may also access links to content. Learn more about sharing media by clicking here.
Captioning Media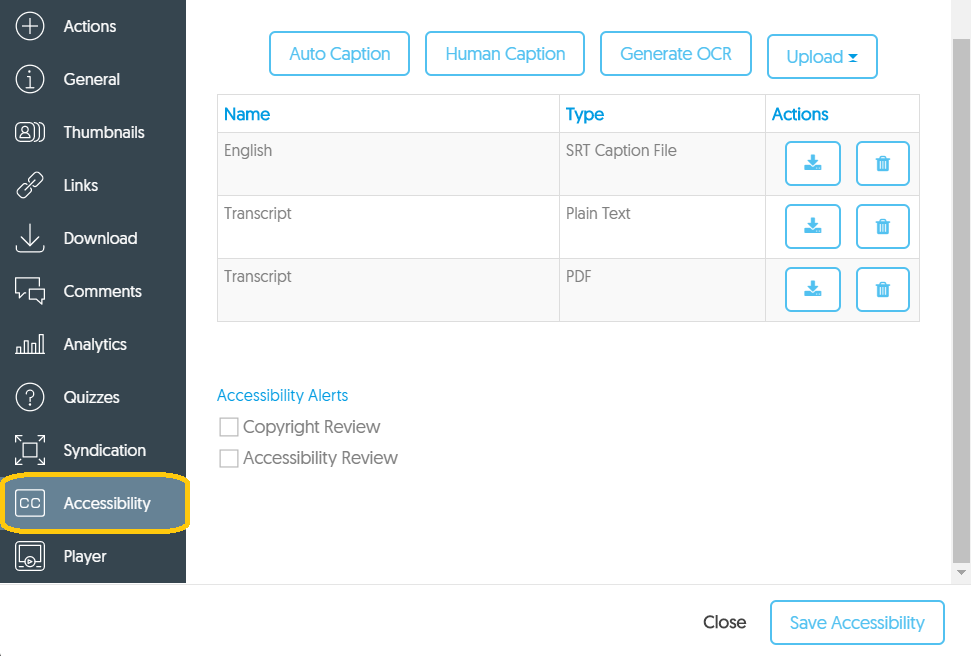 The Video Platform offers two captioning options. Auto-captioning is incorporated into both captures and uploaded content. Edit Auto-captions through the Video Editor, or manually. External, human-based captioning services are available.
Learn more about captioning and accessibility here.
Editing Video Content
The Video Editor enables Content Creators or Administrators to edit media. There are a number of editing tools.
Trim and clip content.
Add a Watermark.
Incorporate additional video content or slides.
Add text overlays.
Edit Auto-captions and the Index.
Blur confidential or private information.
Find more information about the Video Editor here.