Auto-captioning creates a word-by-word searchable transcript of your media. While the Video Platform offers excellent quality auto-captioning, external human captioning services are also available for increased accuracy.
Requesting Auto-captioning
Auto-captioning can be added to both uploaded and user-created media. In many cases, the initial auto-captioning process will be automated by your organization.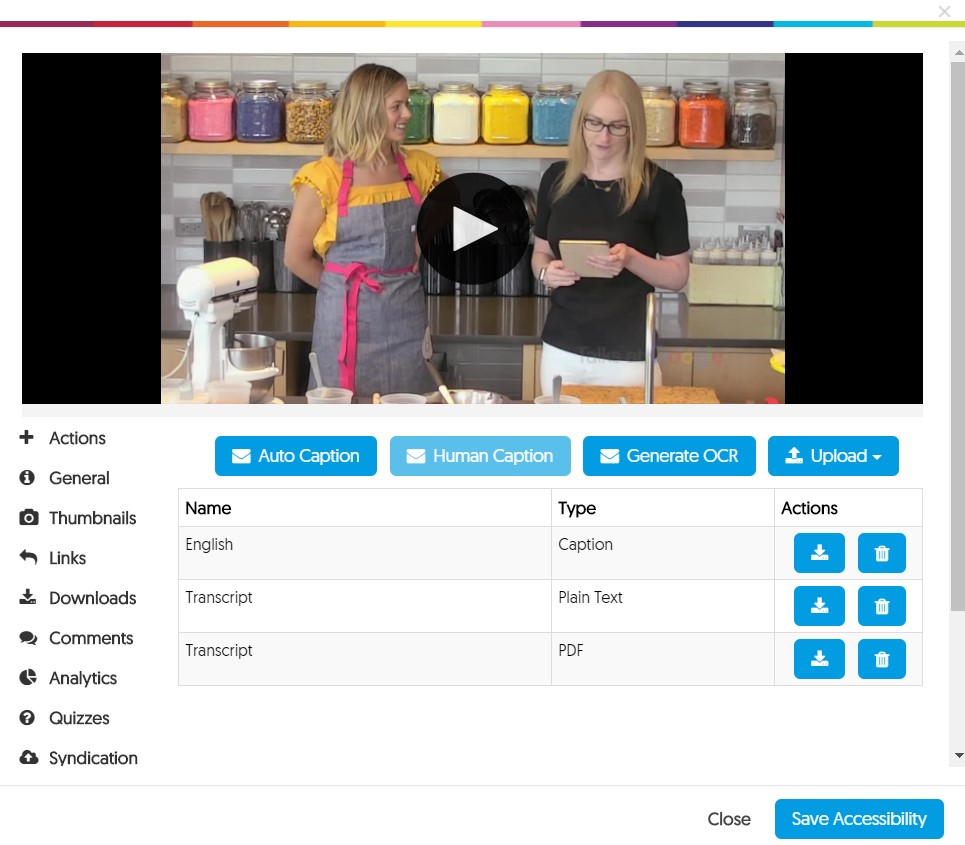 Navigate to Manage Media at the top of the screen.
Hover your mouse over the desired video. Select More… at the upper right of the thumbnail.
Choose Accessibility.
Click Auto Caption to request auto-captioning; you will be notified by email when captions are complete.
Captioning During Upload
You can request auto-captioning for uploaded content during the file upload process if allowed by the organization.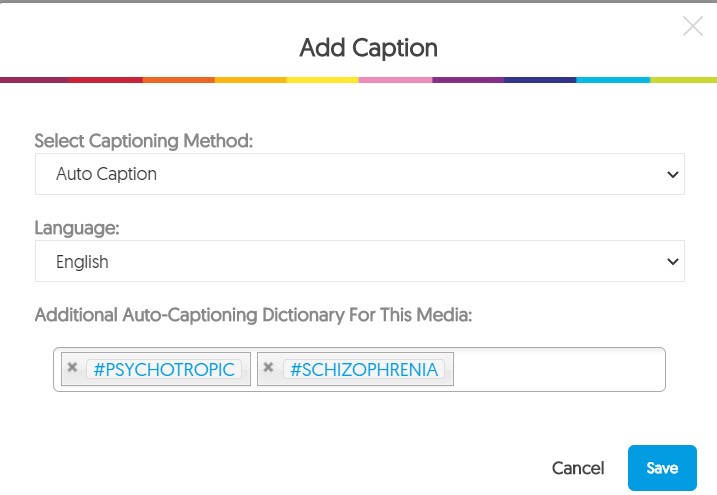 Choose Upload from Manage Media and select the desired video or simply drag-and-drop a file onto Manage Media.
Under Add Caption, select Auto-caption and choose the desired language.
Enter any additional words to improve the quality of the auto-captioning by entering the word in the Auto-captioning Dictionary blank. To learn more about using the Dictionary, click here.
Click Save to save your captioning selections.
Complete your video upload and select Add Media.
Check the status of auto-captioning by going to the Media Details pane. When captioning is complete and available on ingested media, the information about the video will include that under Caption Status on the General Media Details page.