The Video Platform offers access to a number of different human-based captioning services, including YuJa Pro Captioning, 3Play Media, Rev Media and AST CaptionSync for full ADA compliance, in addition to high-quality included automated captioning.
Enabling External Captioning
External, human captioning services can be set up by an Administrator in the Video Platform.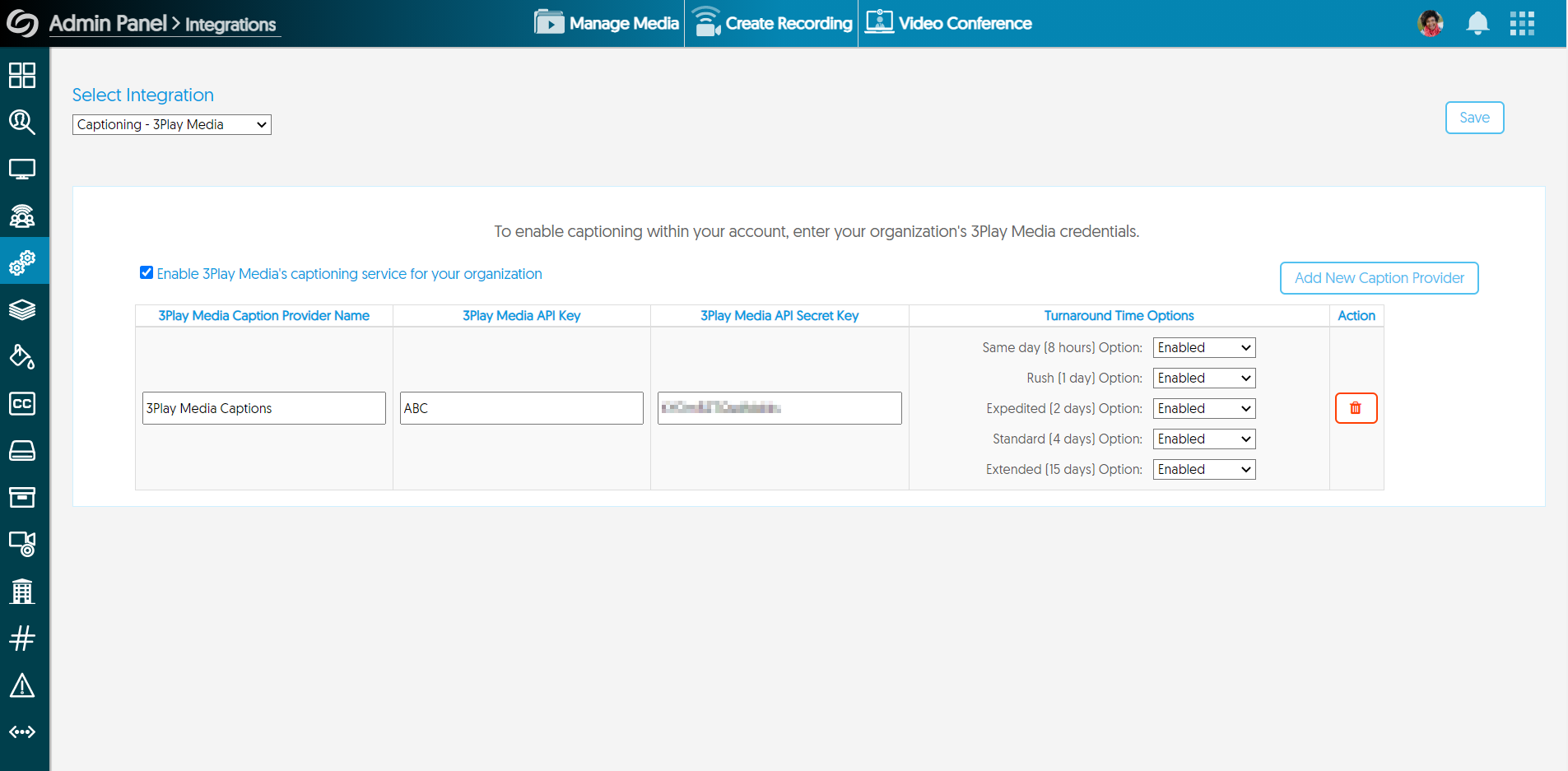 Go to the Admin Panel from the Main Menu.
Choose Integrations.
Select the desired external caption service from the dropdown box. The Platform supports 3Play Media, Rev Media, and AST CaptionSync.
Choose Turnaround Time Options. Options selected are the only ones available to Content Owners.
Enter your account information to establish and enable human captioning for your institution and click Save.
Accessing External Captioning
Once enabled, Human Captions are available through the Captioning options for the individual video.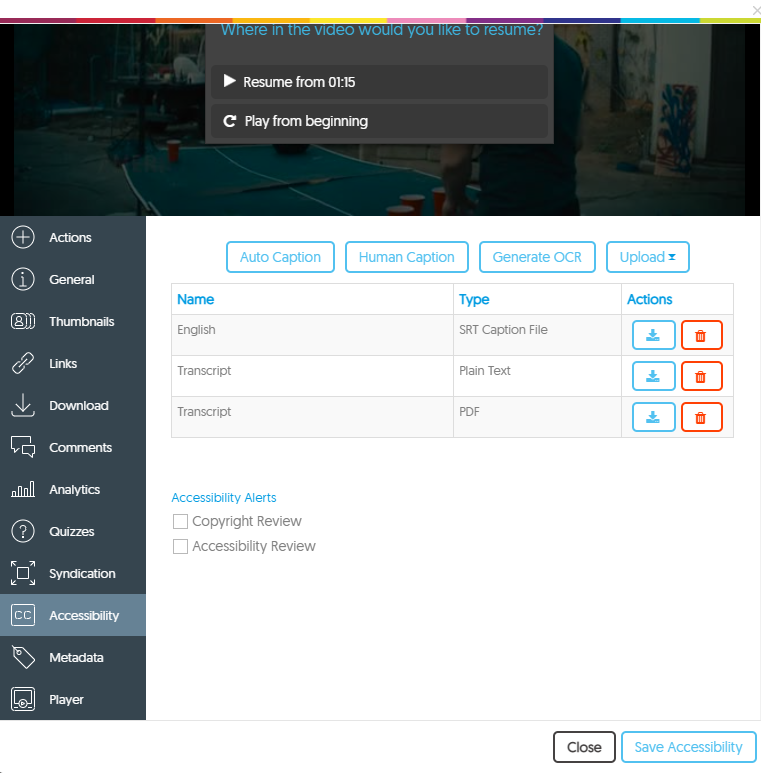 Access Human Captioning by navigating to Manage Media at the top of the screen.
Choose the desired media and select More... from the upper right corner of the thumbnail and, from the Details page, choose Accessibility.
Click on Human Caption. Your default Human Caption service will appear if you have permission to request Human Captioning.
Select Send Request. The status of Sent Captions may be tracked through the Admin Panel's Accessibility tab.
Enabling Human Captioning Permissions and Default Providers
Individual users will need an Administrator to allow access to Human Captioning Services.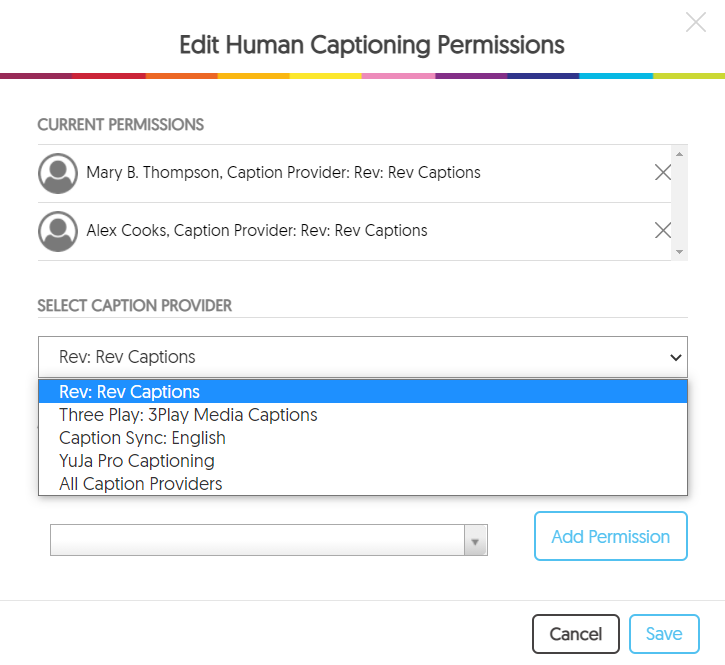 Navigate to the Admin Panel from the Main Menu. Choose Accessibility from the left-side menu.
Choose Edit under Human Captioning Users.
View all users with current Human Captioning Permissions.
Select a default Human Captioning Provider. This is the provider that will be available to your allowed users.
Add users individually or by Role. For instance, all Administrators might have access to Human Captioning.