Publishing enables users to access media through the Media Channels, including All Channels, the Shared Folders, and EnterpriseTube.
Publishing Media to Channels
Publishing media to Media Channels makes them available to anyone with permission to access the Channel. The video also remains available in My Media.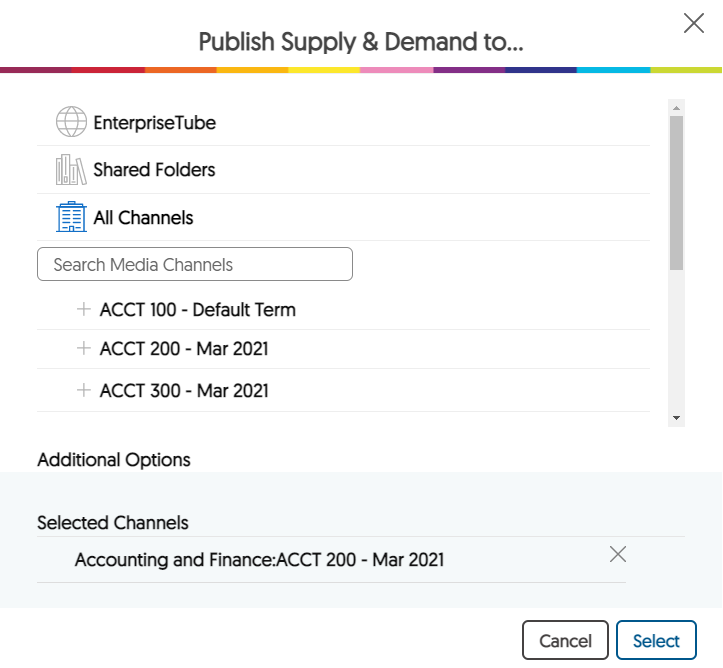 Navigate to your desired media within My Media.
Mouse over the video and choose Publish from the menu in the upper right corner.
Choose one or more Channels and press Select.
Publishing from Media Details
Media may also be published directly from the individual Media Details pages associated with each video.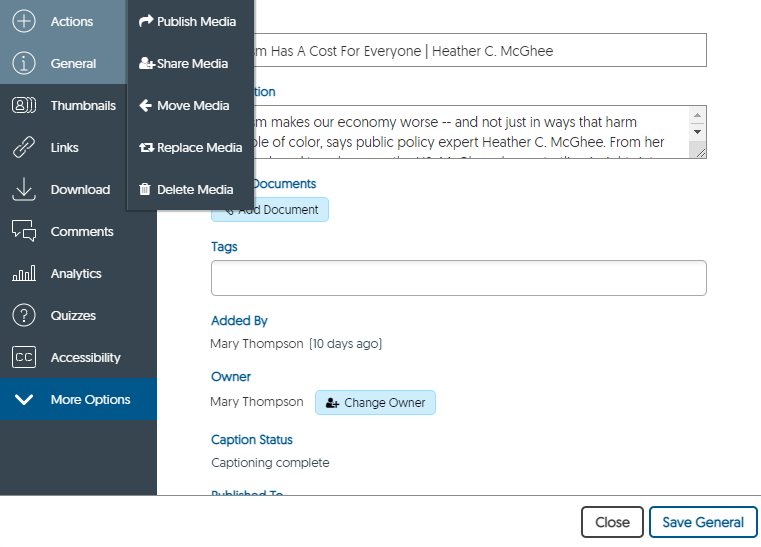 Mouse over the desired video in My Media. Select More in the upper right of the thumbnail.
Choose Actions. Click on Publish Media.
Select the desired channel and enter Visible Dates, if desired. Click Select.
Publishing from the Add Media Dialog
Media uploaded to the Platform can be published to the Media Channels from the Upload dialog.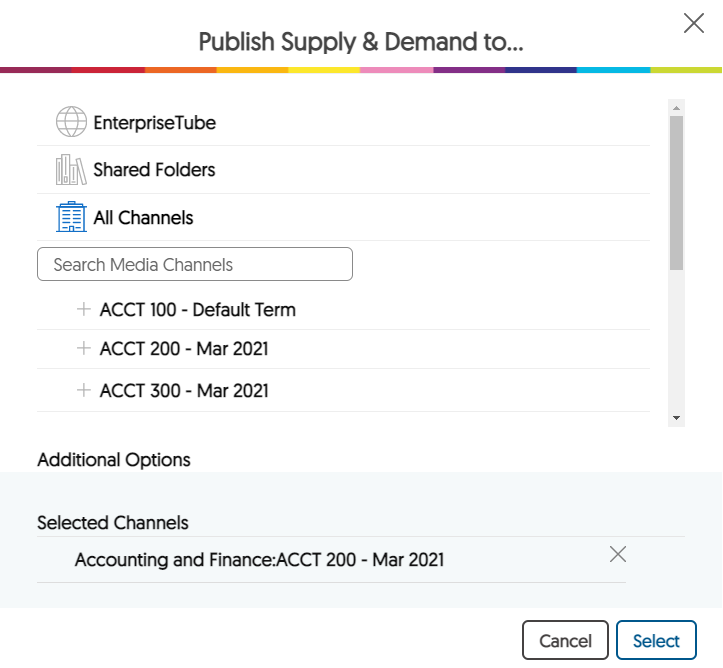 Choose Upload from Manage Media then upload your content.
Select Publish from the bottom of the Upload dialog and navigate to the desired Channel.
Click Select to publish your content to the desired Channel.
Choose Additional Options to set Visible and Invisible Dates, enabling Content Creators to setup several months worth of content on a pre-defined publishing schedule.