The Media Library Search feature takes advantage of a number of different aspects of the Platform's technology, including Auto-captioning, Semantic Topic Analysis, Slide Content, titles and descriptions.
Searching the Media Library
You can effectively search Media Library content using a variety of search terms.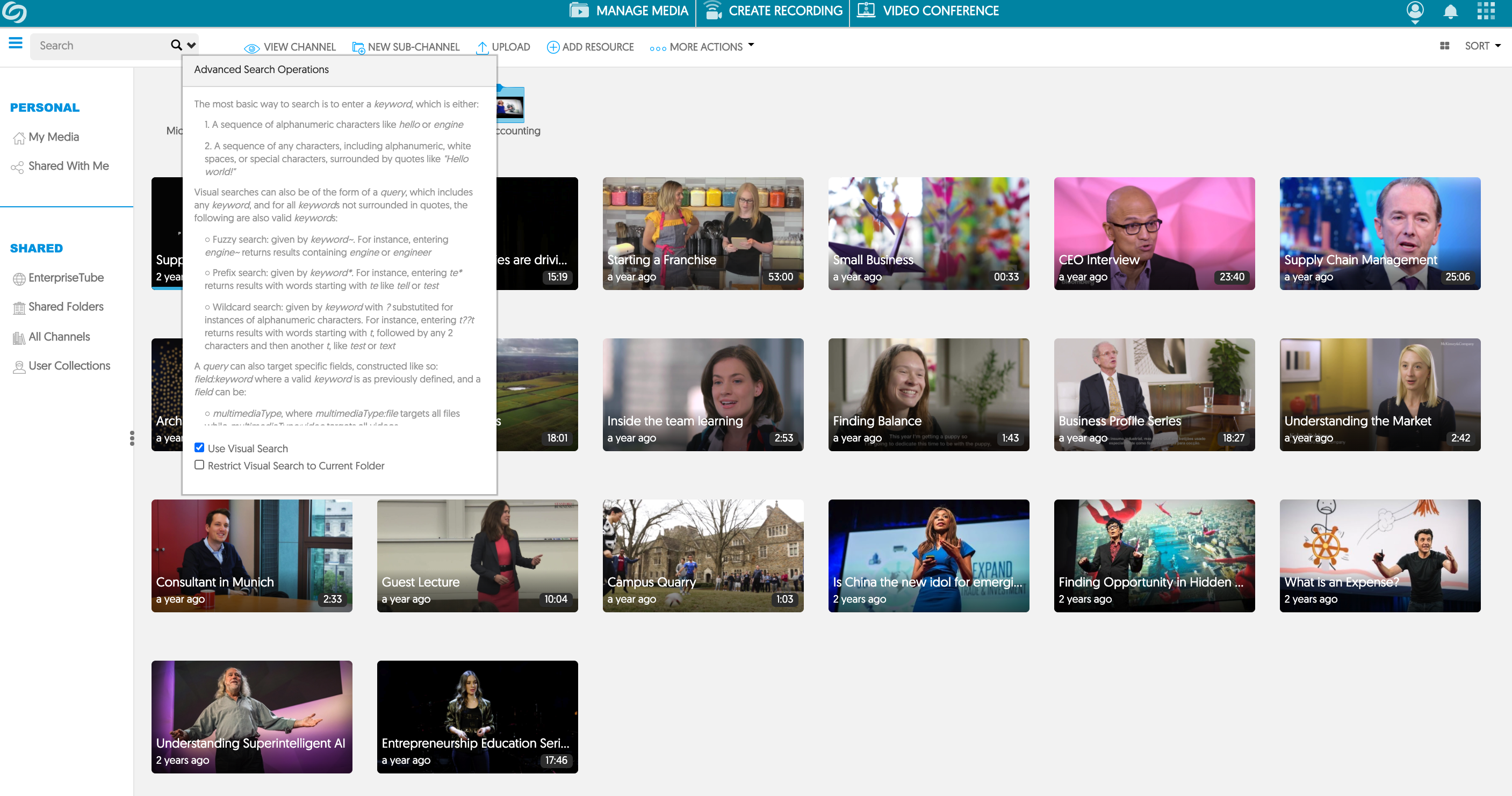 Access the Media Library from the Upload & Manage at the top of the screen.
Enter the desired search term in the Search window at the upper left. To search specific fields, enter the field name, like Title, followed by a colon and the search term or terms, in quotation marks.
Click the Search icon, represented by a magnifying glass or simply press the Enter key.