System Settings in the Software Capture for PC application control the Cache Folder, the Upload Folder, and Default Retention Period. The Cache Folder provides temporary storage associated with the Software Capture application, while the Upload Folder contains recorded media kept for a designated period of time. To learn more about the Default Retention Period, click here.
Accessing System Settings
System Settings require running the Software Capture application as an Administrator on your PC. Accessing the System Settings also requires several steps and can be done through Settings.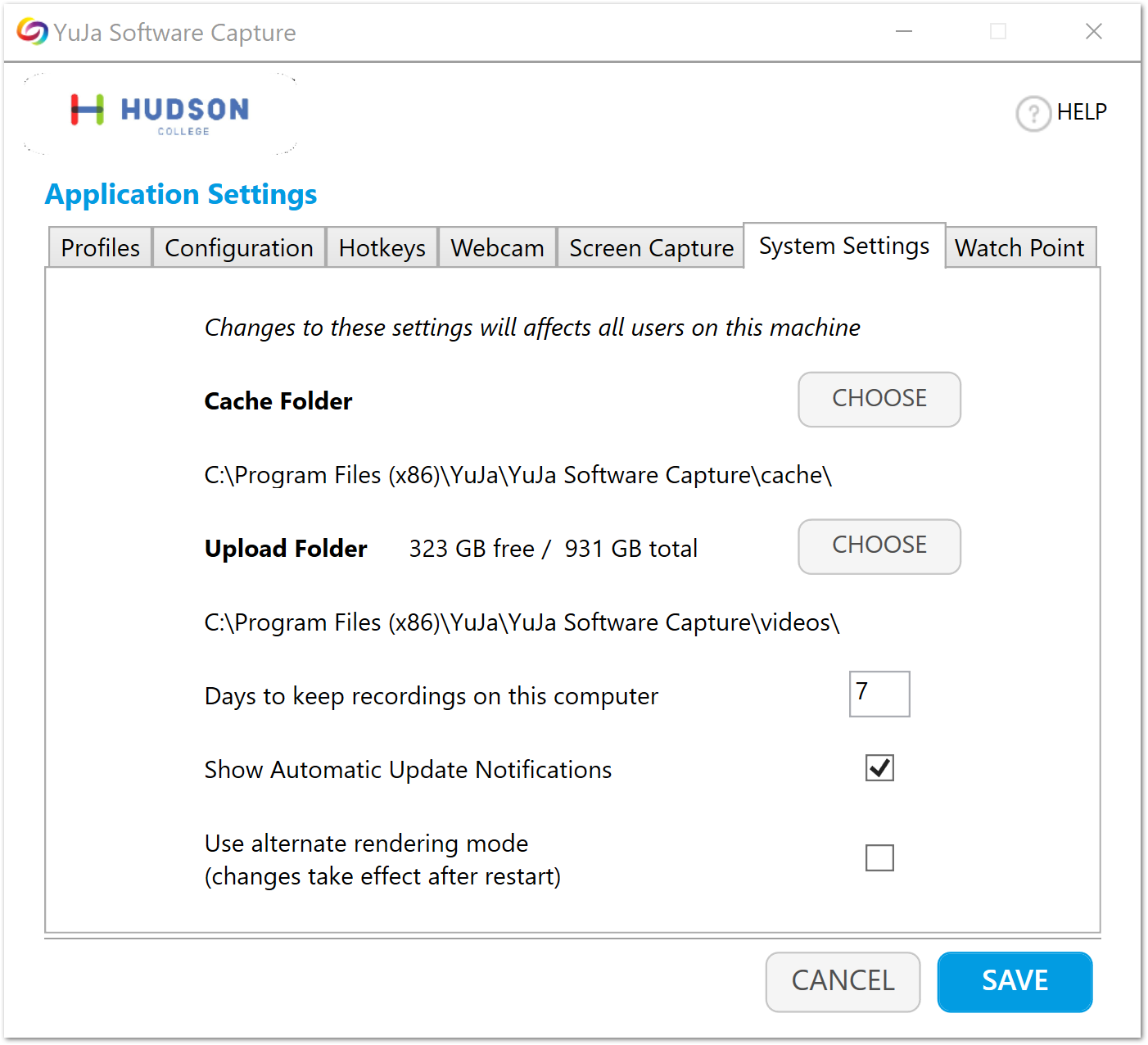 Right-click on the

Software Capture

icon in the System Tray. In order to

Run as Admin, you must have no active capture sessions.
Select

Settings.
Choose the

System Settings

tab.
Select

Run as Admin

and click through to provide permission to change settings.
Log in to the

Software Capture

application.
Access the

System Settings

by again right-clicking on the YuJa icon and choosing

Settings.
If desired, users may change the Cache or Upload Folder settings through System Settings by browsing to the desired Cache or Upload Folder.