Users can set a default retention period for the Software Capture for PC application to maintain a copy of the recorded lecture on the computer as a backup to the Video Platform.
Creating a Custom Retention Period for PC
A custom retention period can provide local access to backup recordings.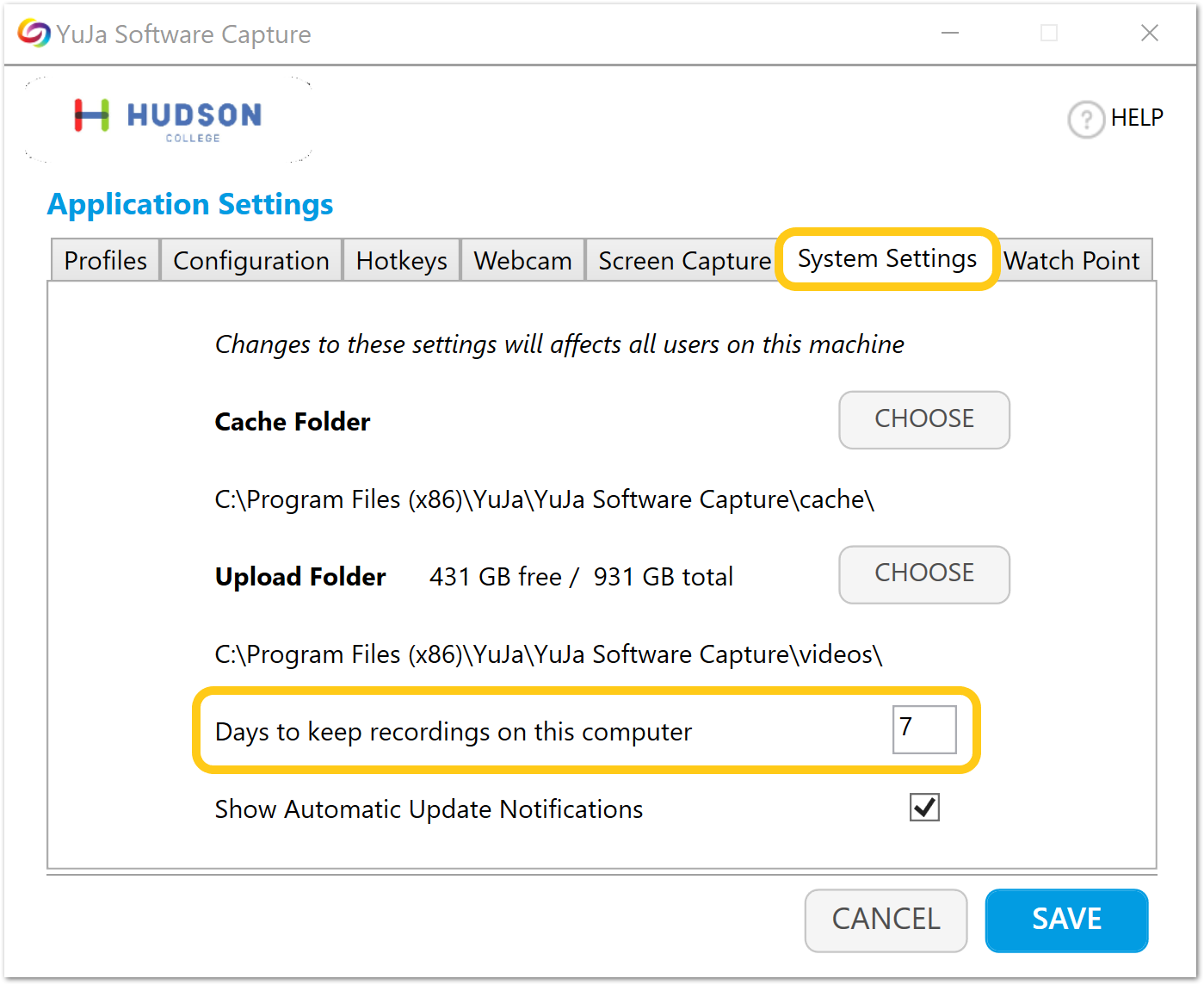 Right-click the

Software Capture

application icon, then select

Run as administrator.

When asked if you want to allow the application to make changes to your device, select Yes.
Sign in using your YuJa credentials, or your institution's single-sign-on.
Open the Settings within the Software Capture application menu.
Once the Settings menu is open, select the

System Settings

tab.
Under the section labeled

Days to keep recordings on this computer (used for troubleshooting issues),

specify the preferred number of days to keep all recorded lectures on the computer.
To learn more about how to access local video files and session logs, click here.