Trimming the middle of your video in the Video Editor allows you to remove unwanted content from any point in the media.
Accessing the Video Editor
All Video Editor features are available for captured and uploaded media content.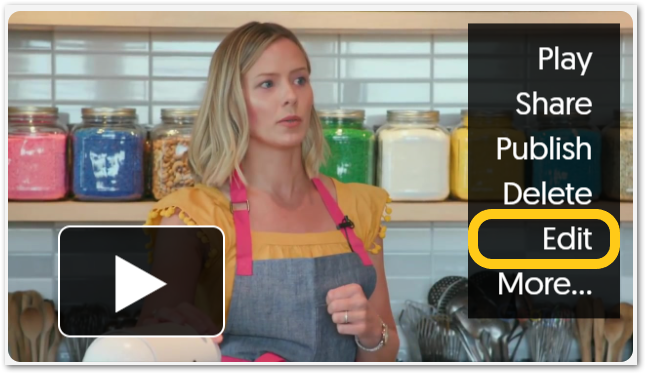 Navigate to

Manage Media

and h

over over the video you would like to edit.
Select Edit

from the list of menu options

.
Using the Cut Function
Cut is represented by the scissors icon below the viewing panel and enables you to trim content from any point in the media. Use Trim Start and Trim End to remove beginning or end content.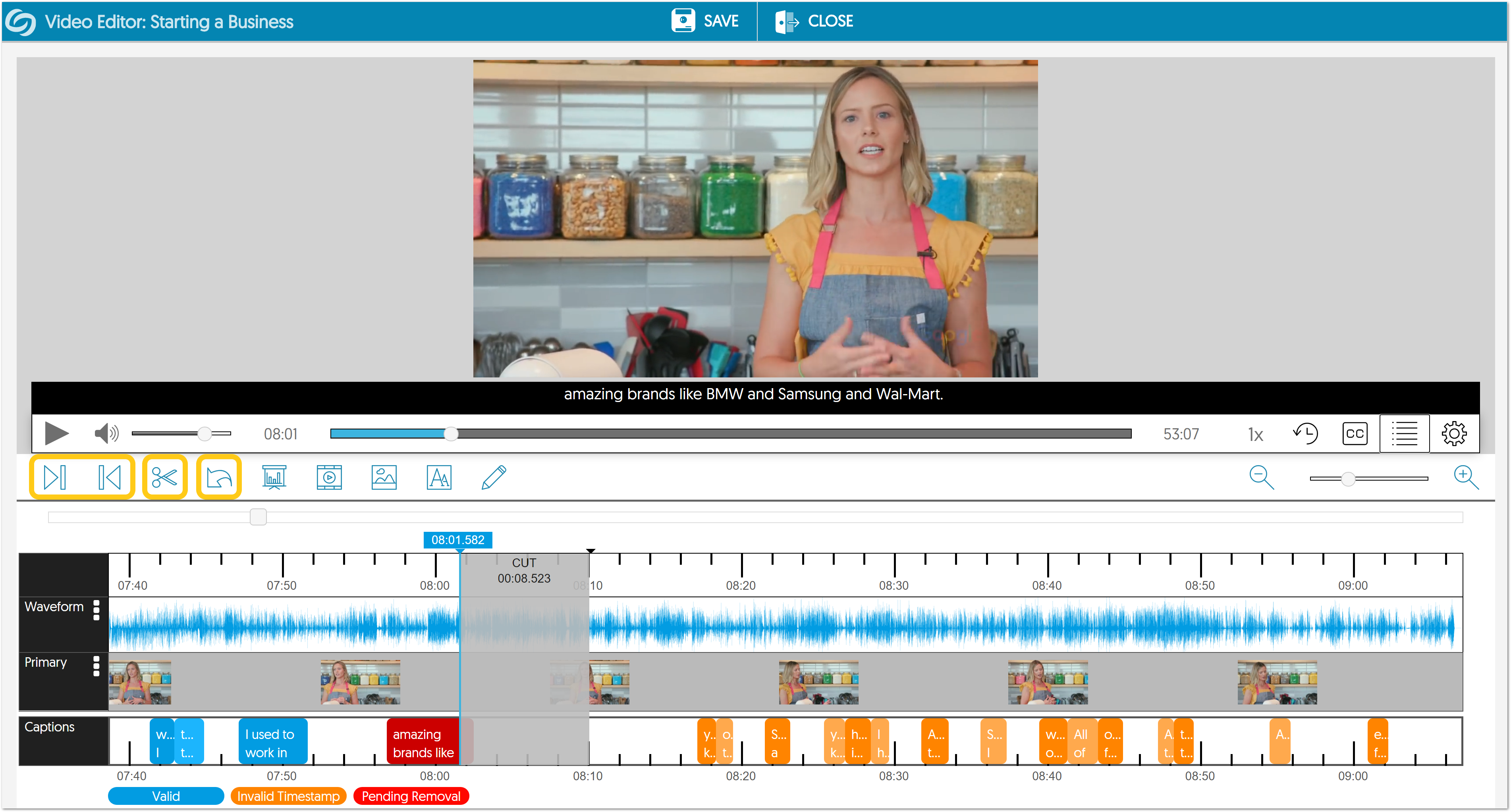 Click the

Cut

icon.
Click and drag in the bar above the thumbnails to highlight the section of the video you wish to remove. When you

Save

the media, it will no longer be part of the edited file; however, your original media will remain intact.
Undo the

Cut

action by clicking

Undo.
Cutting at Exact Timeframes
For a more precise cut, you can set the start and end time of the cut.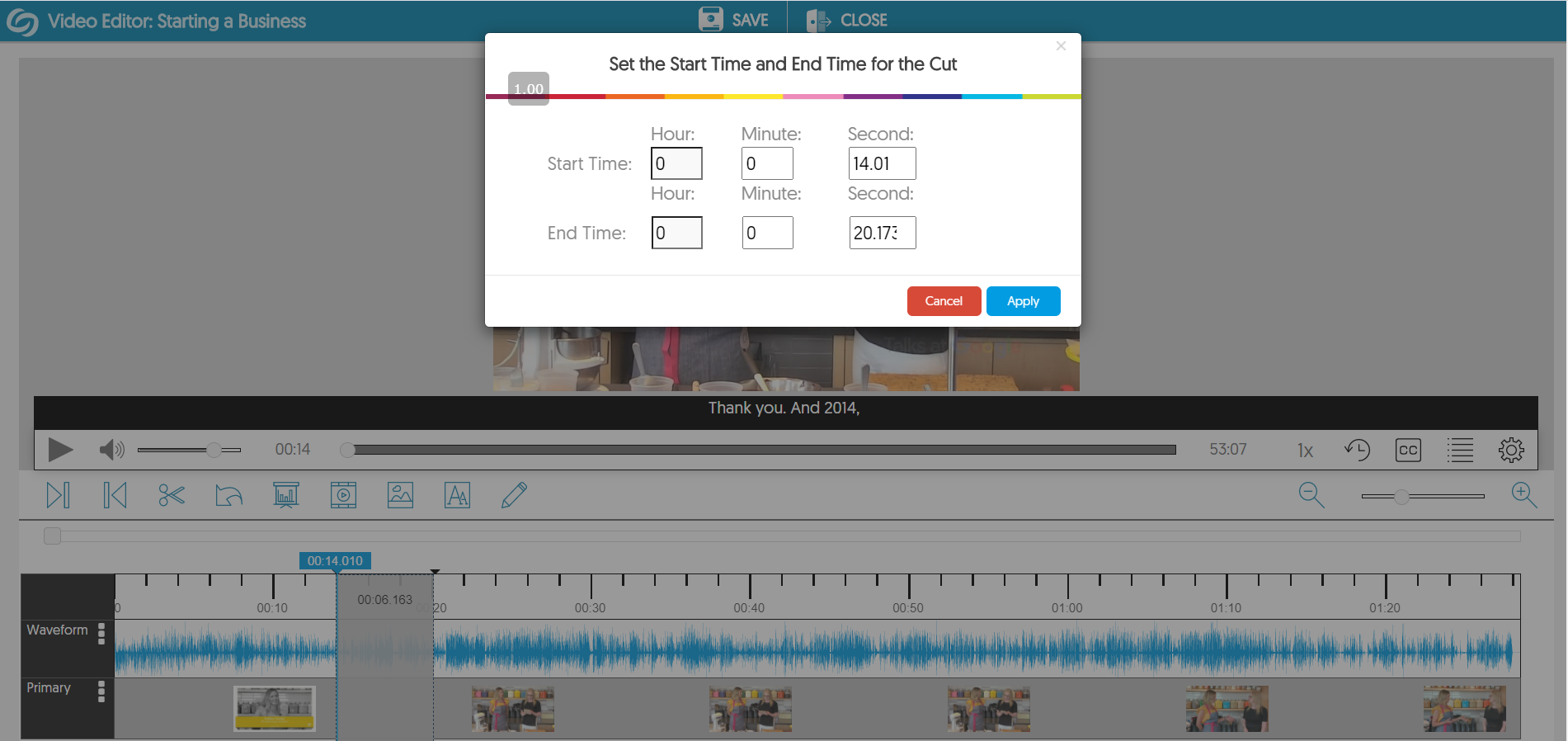 Click and drag the bar above the thumbnail to the general point where you would like to start the cut
Click the scissors icon to initiate the cut and highlight the general portion you wish to cut
Double click the highlighted section for additional cut options
Input the desired start and end time for the cut
Click Apply to cut the video