The Video Platform enables Content Creators to upload and share their 360° Virtual Reality (VR) videos.
Upload a 360° VR Video
The first step will be uploading a 360° VR video into the Video Platform.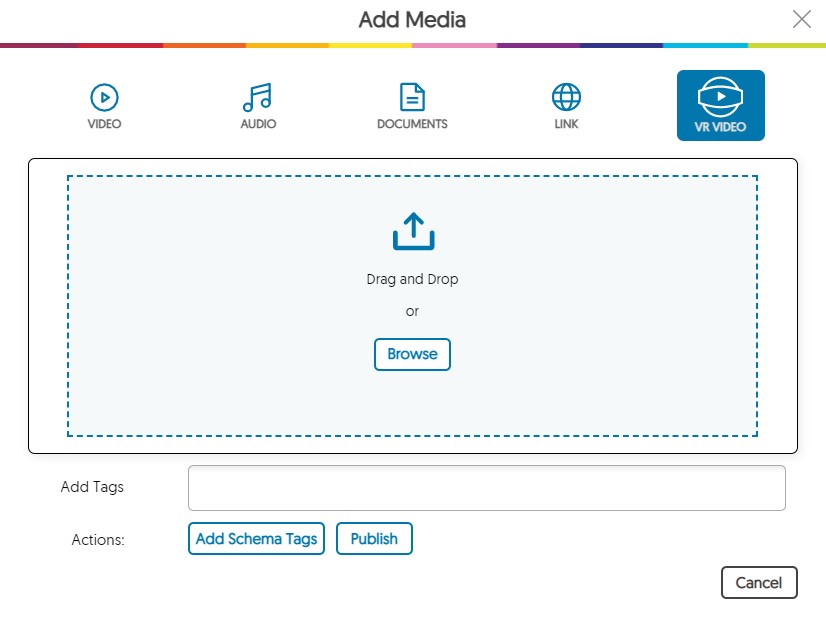 Within

the Video Platform, click on the

Upload

button.
Select the

VR Video

tab.
Browse for a 360° VR video from your local computer.
Click

Start Upload.
Currently, our Video Editor only supports Video and Audio file uploads.
Playing a 360° VR Video
After finishing the upload, Content Creators will be able to share and publish the 360° VR video with others. To play the video, click on the 360° icon and drag the video around to change the views.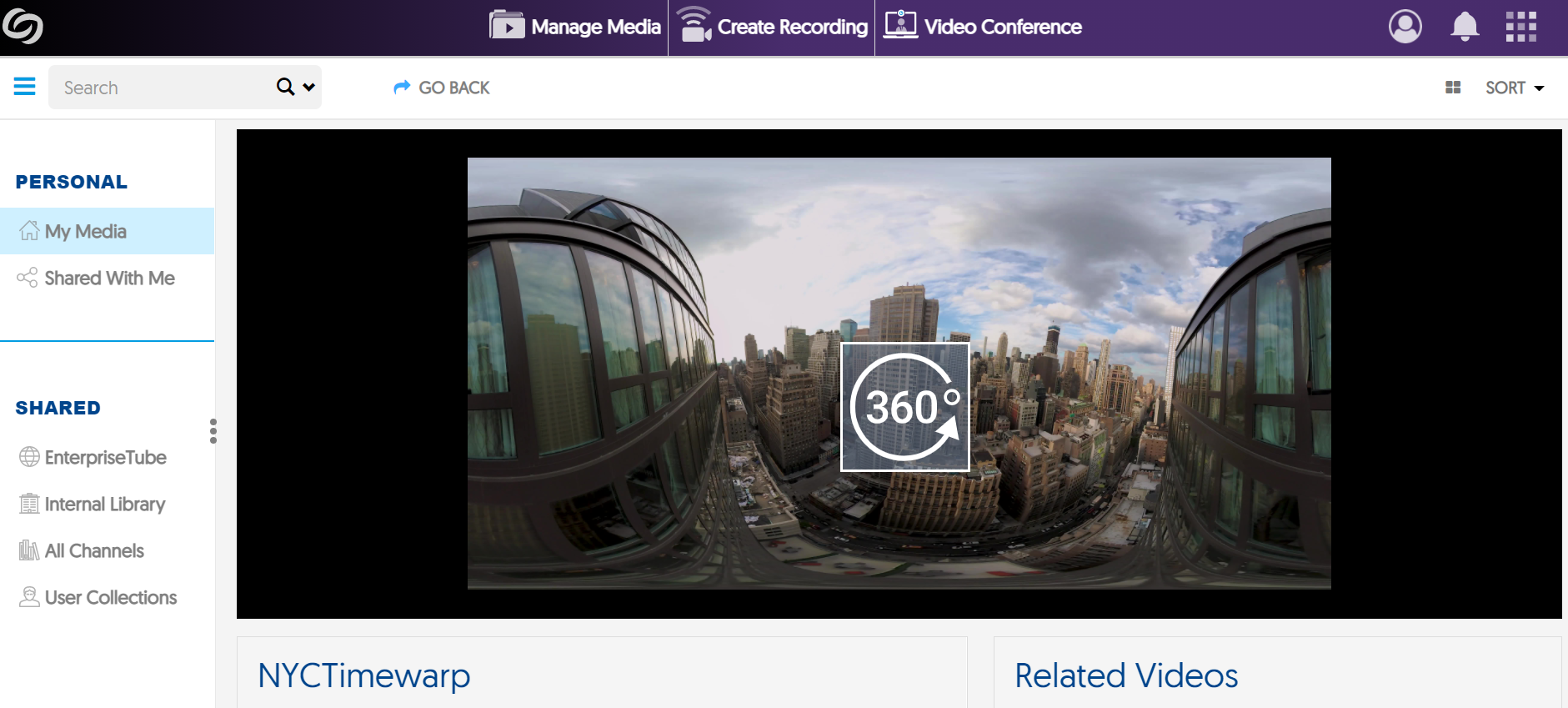 Virtual Reality (VR) Types
There are two VR projection types:
Equirectangular: Viewed either monoscopic, with a single image directed at both eyes. Or stereoscopic, viewed as two different images directed individually to each eye to create a 3D effect. This type of projection can result in lower quality towards the center of the image.
Cubemap: The environment is stored in six separate squares or a single unfolded cube where the environment wraps around the viewer. Each square represents a view along one of the world axes.