The Video Platform enables Content Creators to upload and share their 360° Virtual Reality (VR) videos.
Upload a 360° VR Video
The first step will be uploading a 360° VR video into the Video Platform.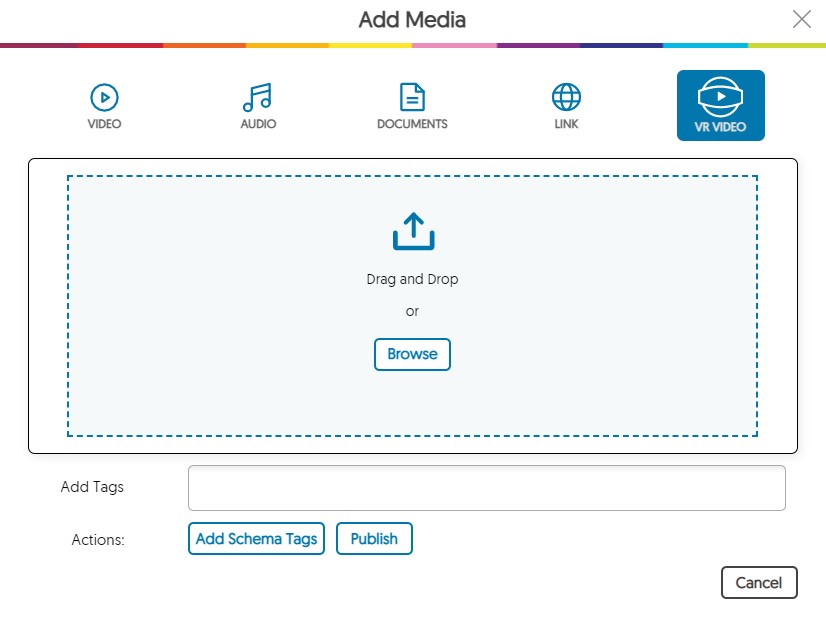 Within

the Video Platform, click on the

Upload

button.
Select the

VR Video

tab.
Browse for a 360° VR video from your local computer.
Click

Start Upload.
Playing a 360° VR Video
After finishing the upload, Content Creators will be able to share and publish the 360° VR video with others. To play the video, click on the 360° icon and drag the video around to change the views.