Installing & Powering on the RCS-430 Hardware Hub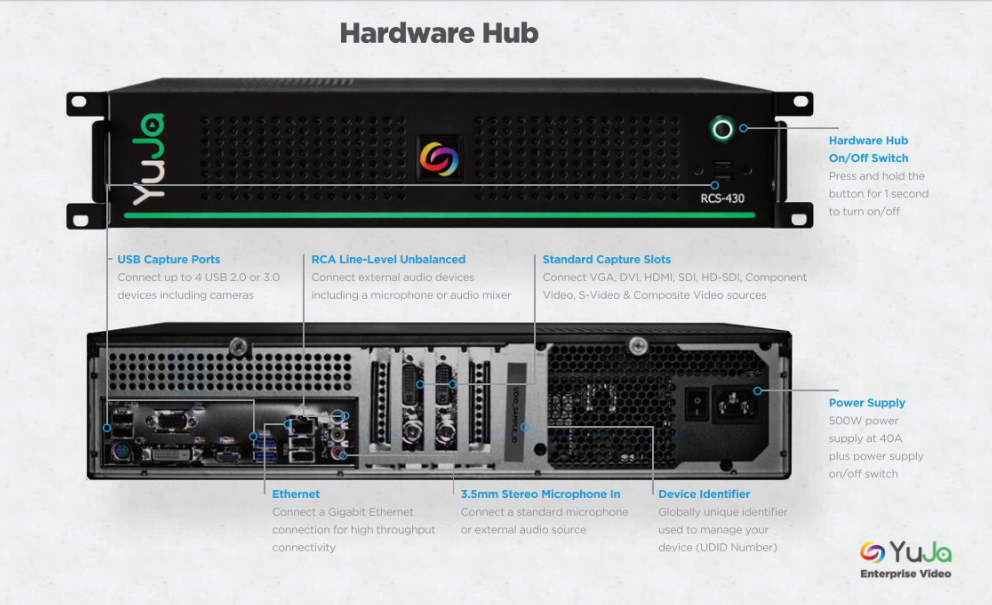 Plug the power and ethernet cable into the back of the RCS-430 Hardware Hub.
Connect any desired recording sources to the Hardware Hub.
Press the power button in front of the Hardware Hub to turn it on.
To register the Hardware Hub to your Organization's Admin Panel, please follow the instructions here.
* Note: The RCS-430 Hardware Hub does not require a monitor to register. If you connect the Hub to a monitor and see a Windows screen that asks for a password, please disconnect it from the monitor and follow the steps from here to register the Hardware Hub.