Media content created or uploaded to the Video Platform can be shared directly through Blackboard. This makes it simple for Content Creators and Users to add video content to Blackboard.
Accessing the Media Chooser
The Video Platform Media Chooser is available through Blackboard.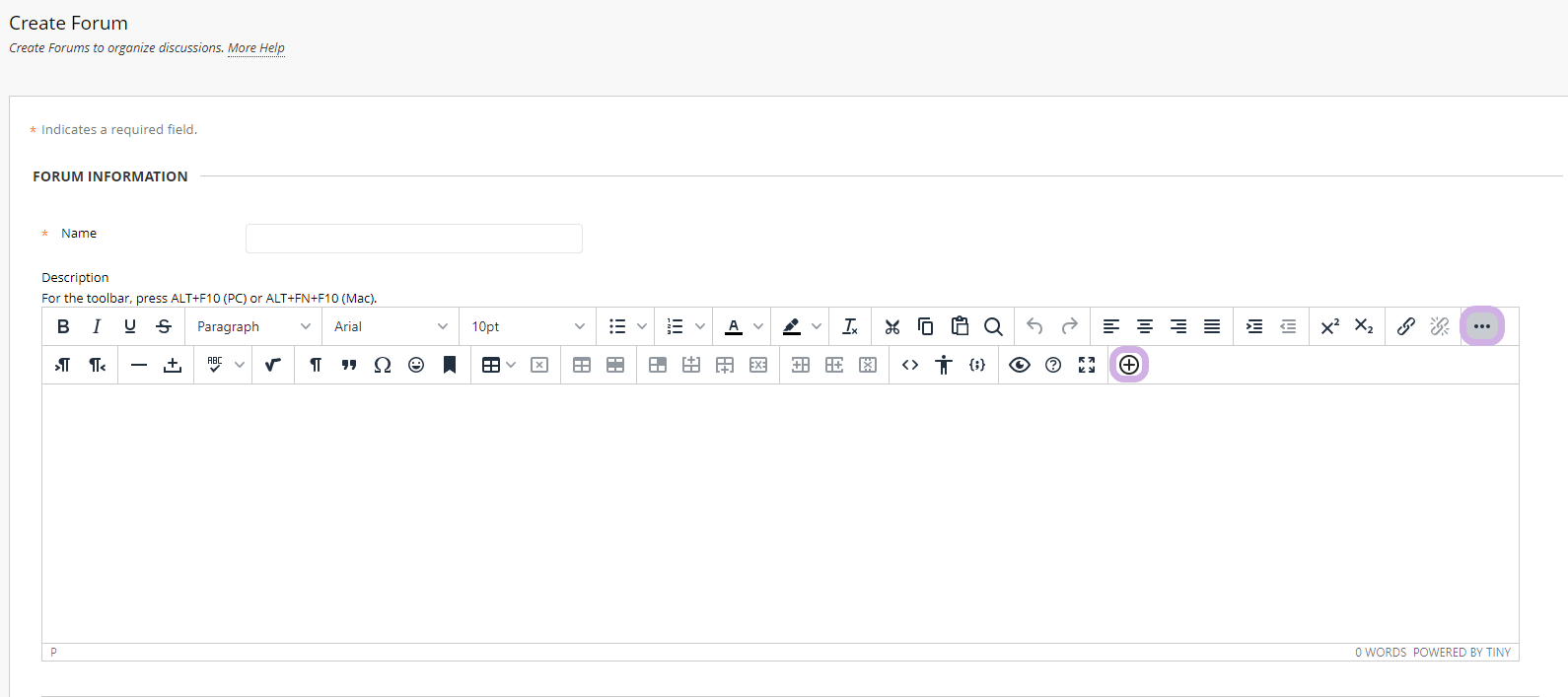 Choose the desired course by accessing the Courses Menu on Blackboard or selecting the Course from the Blackboard Home screen.
Select Announcements or Discussions and create a new post.
From the text editor, click More... to expand the text editor. Then click Add Content to select the YuJa Media Chooser.
Using the YuJa Media Chooser
The YuJa Media Chooser works the same way for other areas of Canvas as well, such as Modules and Pages.
In the Media Chooser, select one of the following:

Choose Media: Select media files, video quizzes, or playlists from your Media Library. Please note: The Quizzes tab will only appear in gradable areas of your course.
Upload Media: Upload a video file, audio file, document, web link, or VR video file.
Record Content: Launch YuJa Software Capture to create a recording.

Select one or multiple videos and click Insert Content to embed them in a Canvas Post.

Selecting multiple videos and the Embed as Dynamic Playlist checkbox will display the videos in an embedded playlist view.
Adding Videos as a Dynamic Playlist with the Media Chooser
The YuJa Media Chooser allows instructors to embed Media into playlists for their posts.