Adding the LTI Tool to the Global Navigation Menu
Access your institution's JSON string by entering the following URL into a new browser window: https://<INST_URL>/P/LTI/Canvas/CanvasLTI3Config.json

Replace <INST_URL> with your zone URL.
Example: https://hudson.yuja.com/P/LTI/Canvas/CanvasLTI3Config.json
Copy the JSON string and paste it into a text editor such as Notepad.
In Canvas, under the Admin menu select the account you would like to add the JSON string to.
Click on Developer Keys located on the Navigation Bar.
Under the Method drop-down menu, select Paste JSON.
Add a Key Name.
Copy and past the edited JSON string into the space provided under LTI 1.3 Configuration.
Click Save.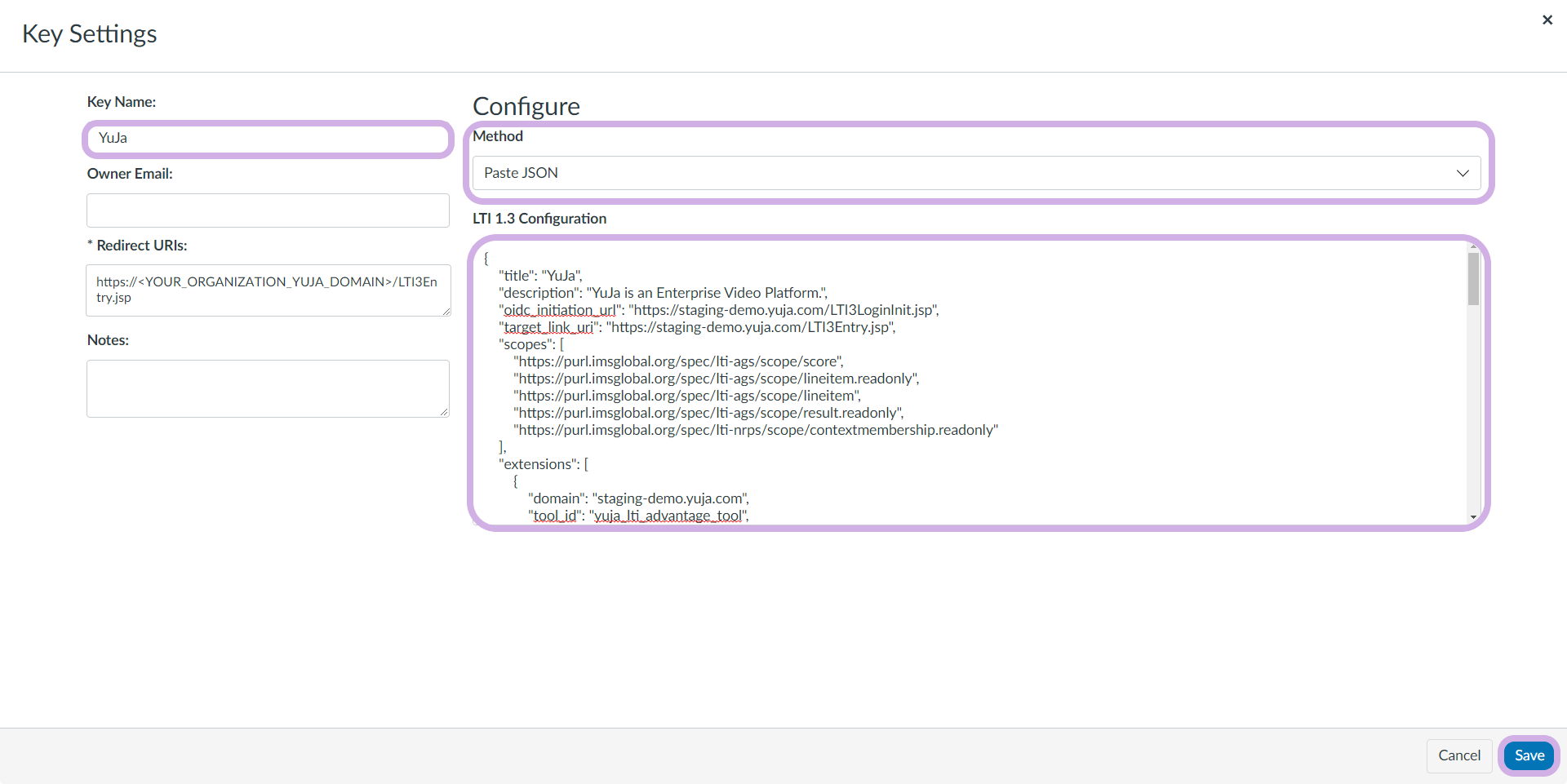 Ensure that the status for the new developer key is ON, and make note of the key under Details.
Select Settings from the navigation menu to the left.

Select +App in the top right corner.
Under the Configuration Type drop-down menu, select By Client ID.
Under Client ID, enter the key noted earlier.
Click Submit to allow the Video Platform LTI tool to appear in the Global Navigation menu.