Content Creators can request Translation for their media caption files through the Media Details panel. They can request Translation for over 40 languages.
Requesting Translation for Caption Files
A translated caption file can be requested for any video in the Content Creator's Media Library. The caption files include caption files generated by auto-captioning or manually uploaded caption files.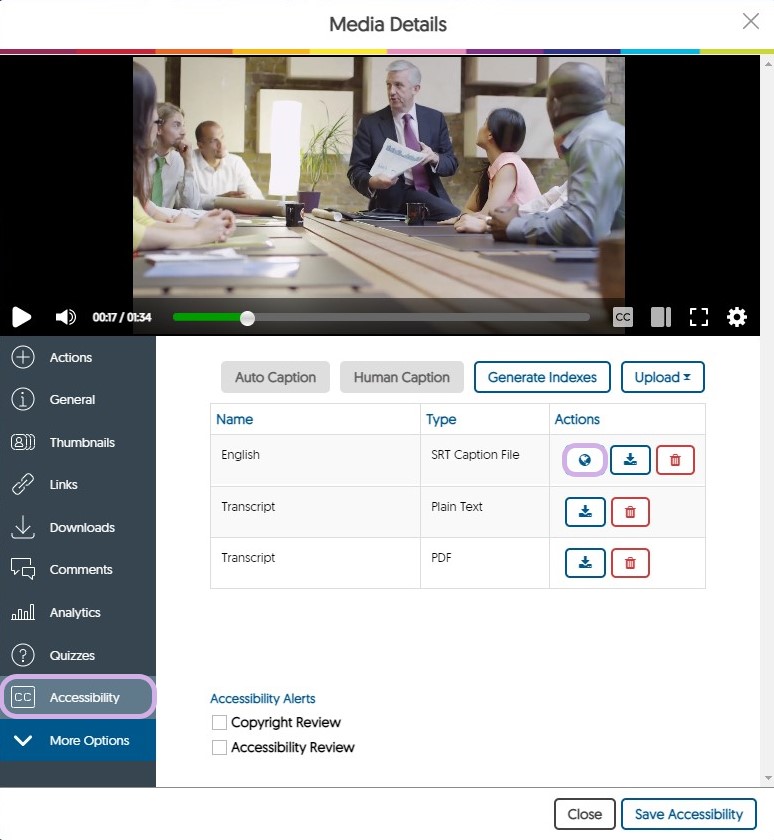 Log in to the Video Platform and navigate to your Media Library by clicking Manage Media from the top of the webpage.
From your Media Library, hover over a video and select More... to open up the Media Details panel.
Choose Accessibility.
Under Actions, click on the Translate icon for the caption file you would like to translate.
Select the desired language and click Send Translation Request.