Administrators can remotely create and set profiles for one-time and recurring events with Appliance Captures.
Creating Hub Profiles
Hub Profiles allow for Administrator to configure and deploy specific profiles for Appliance Captures.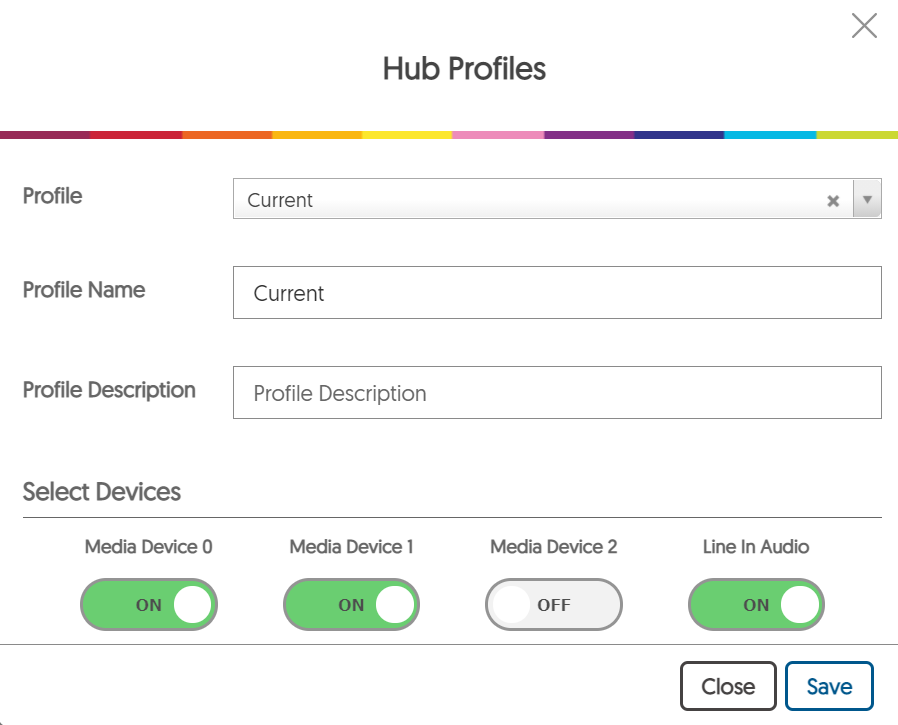 Navigate to the

Admin Panel

from the

Main Menu and select Devices.

Locate the device that the profile will be added to.

Click on the Hub Profiles button.
Enter a new Profile Name and Profile Description.
Under Select Devices, select which sources will be turned on during the recording.
Click Save to create a new Hub Profile.
Selecting a Hub Profile
After creating the Hub Profiles, the Administrator can select which profile to use during the scheduling process of the Appliance Capture.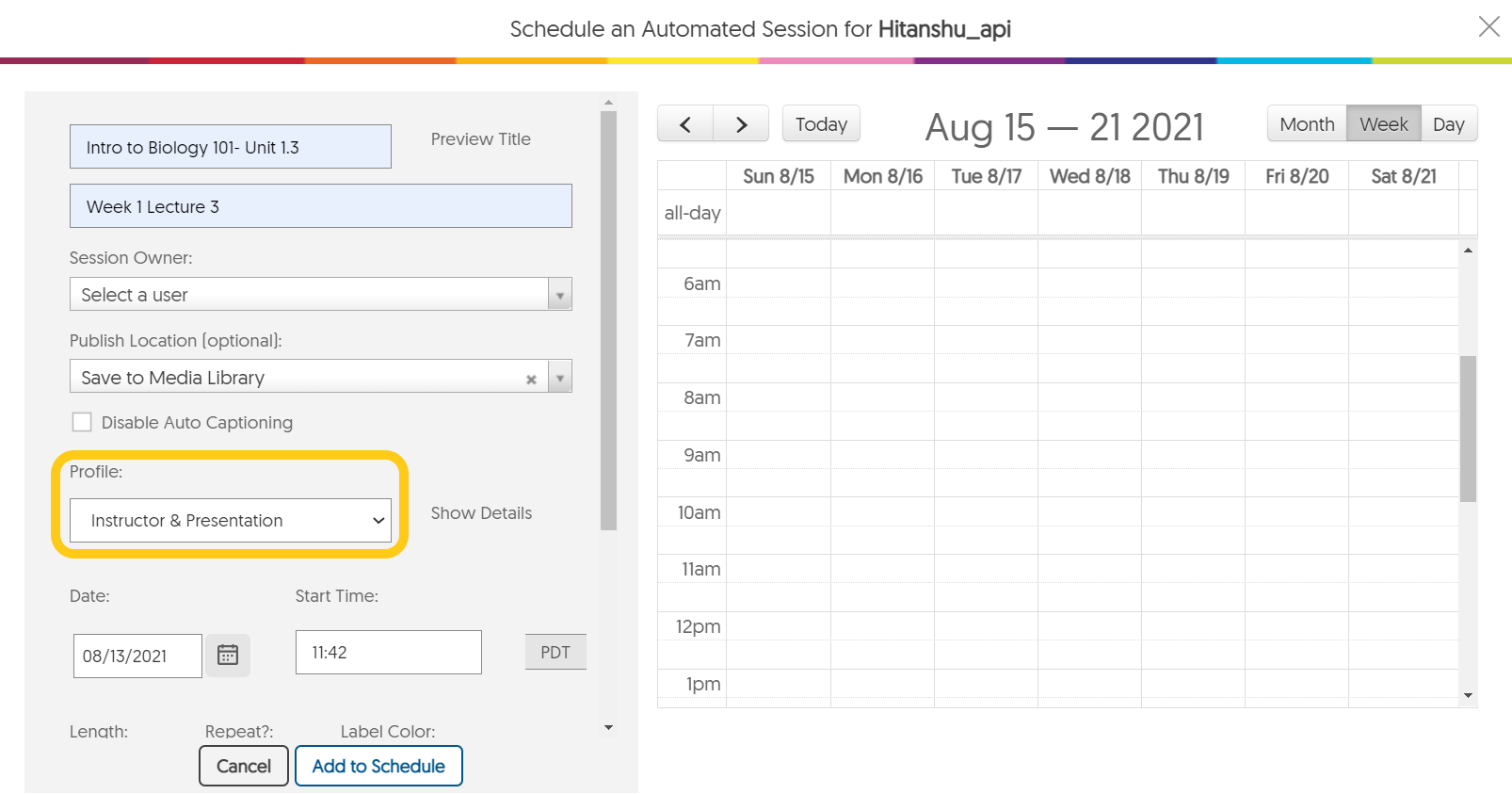 Choose the desired device and select Schedule Sessions to open the scheduler.
Input the recording information.
Navigate to Profile and select the desired profile from the drop-down menu.
Click Add to Schedule to save the session with the preset profile.