The option to edit the Embed Code of a video provides Content Creators with the ability to add additional elements to their video. When the Embed Code is placed on another platform, it will display the video with the customized elements, such as specified height and width and full screen.
Editing an Embed Code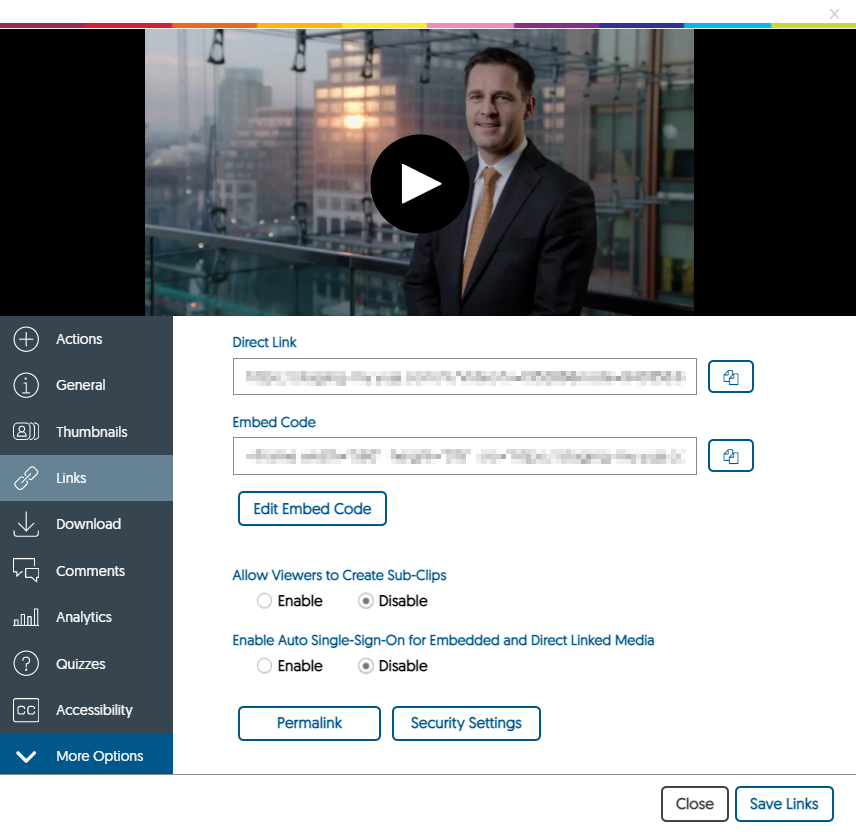 Log in to the Video Platform and navigate to the video you wish to edit.
Hover over the video and select More... to open the Media Details Panel.
Select the Links tab.
Click Edit Embed Code to open the embed code editor.
In the text box, make the desired changes.
Click Save to register the changes. Click Revert to Default to retain the original embed code.