With the YuJa Internal Audio package, Content Creators will be able to record their computer system sounds. This also allows users to capture the audio of a video that is playing on the computer background during the recording session.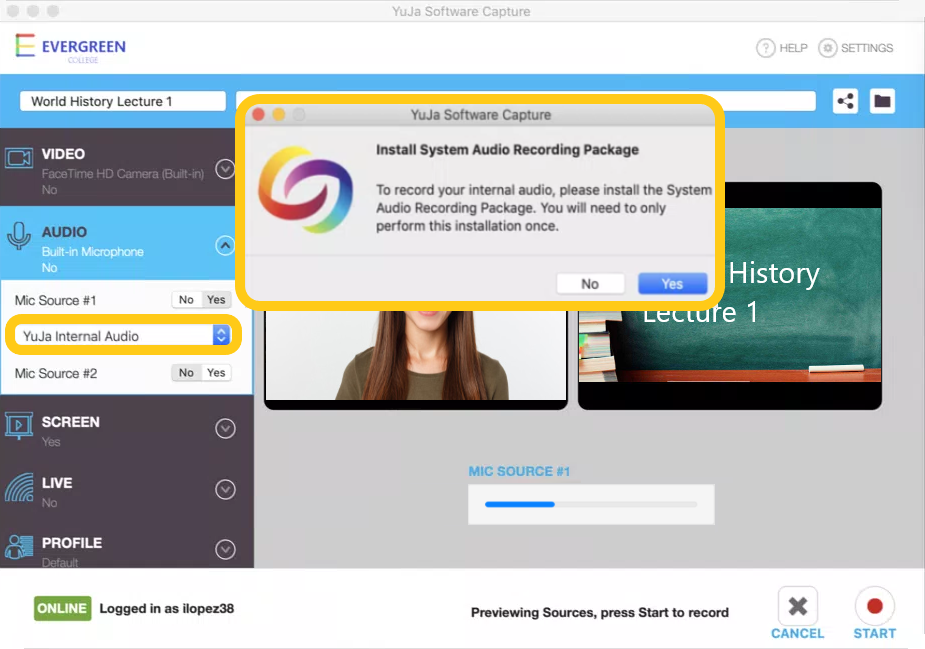 Launch the Software Capture for Apple application and log in.
Click the Audio option on the left side menu to expand the section.
From the Mic Source dropdown menu, select the YuJa Internal Audio option.
Select Yes to install the YuJa Internal Audio package to your Apple computer.
Once installed, set the Mic Source #1 to the audio recording device, and Mic Source #2 to YuJa Internal Audio to capture the speaker's voice and the computer audio simultaneously.