This article will provide users with instructions on how to export an MP4 file from a Microsoft PowerPoint presentation. Once the MP4 file is exported, users can upload this file to the Video Platform and make it available for others to watch.
The exported MP4 file will only contain audio if the user either embed an audio or video file into the Microsoft PowerPoint presentation, or record themselves using the Microsoft PowerPoint native recorder.
Uploading an Exported Microsoft PowerPoint Presentation MP4 File to the Video Platform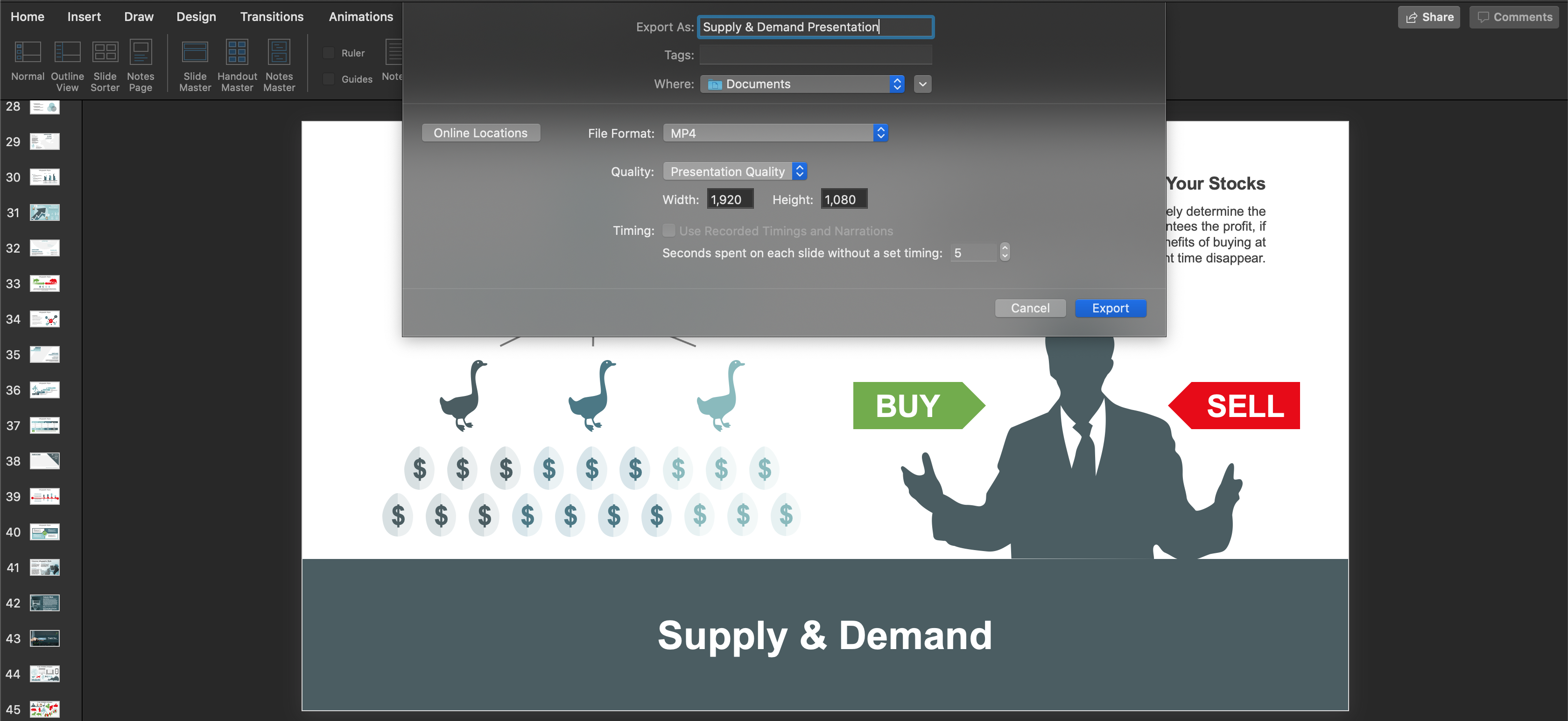 Open a Microsoft PowerPoint presentation file that you wish to export.
Insert a pre-recorded audio or video file into each slide to narrate the presentation. Users can also choose to use the native recorder from Microsoft PowerPoint to record their narration.
Once done, click on the File menu and select Export.
Select MP4 for the file format and click Export.
Log into the Video Platform and select the Upload function to upload the exported MP4 file as a Video.
After the upload is complete, the exported MP4 file will be available in the Video Platform to watch or share with other users.
In some cases, when inserting a video in Microsoft PowerPoint, the audio source switches from mono to stereo - this can cause the uploaded video to appear choppy when played from the Video Platform Media Player. This is an known issue with Microsoft PowerPoint that affects all major video platforms including the YuJa Enterprise Video Platform, YouTube and Vimeo.