Video Assignments submitted by Users can now be locked to prevent changes. When locked, content embedded using the YuJa Media Chooser with Deep-Linking Enabled cannot be modified, moved, or deleted.
Enabling Content Lock at the Organizational Level
Administrators have the ability to enable this setting by default for the entire Organization.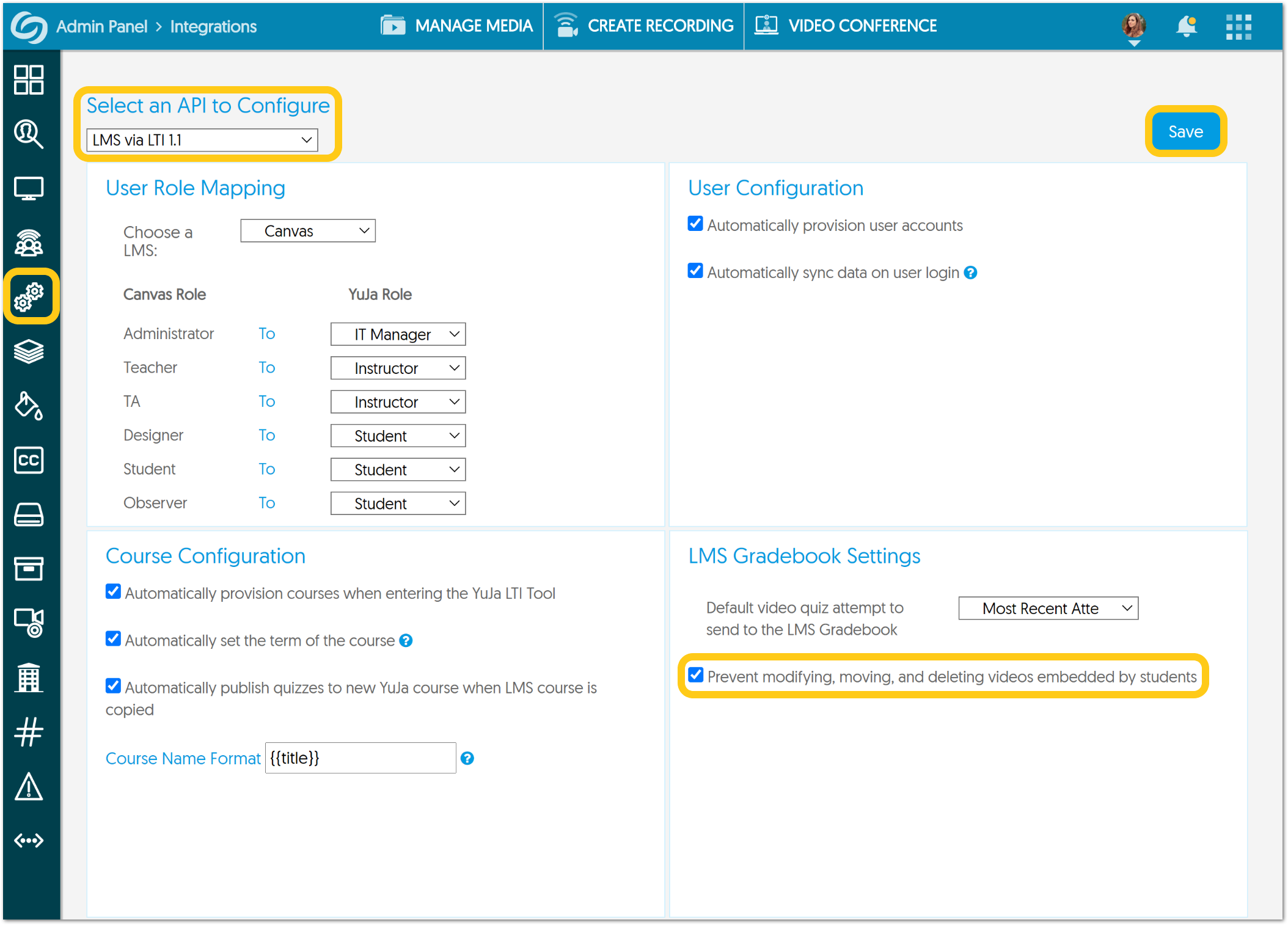 Navigate to the Admin Panel.
Mouse over the left-side menu to expand it and select Integrations.
Under Select an API to Configure, choose LMS via LTI 1.1 or LMS via LTI 1.3 depending on your Organization.
Under LMS Gradebook Settings, check the box to Prevent modifying, moving, and deleting videos embedded by students.
Click Save.
Enabling Lock at the Course Level
Instructors can enable this setting at the course level if it has not been set for the entire Organization.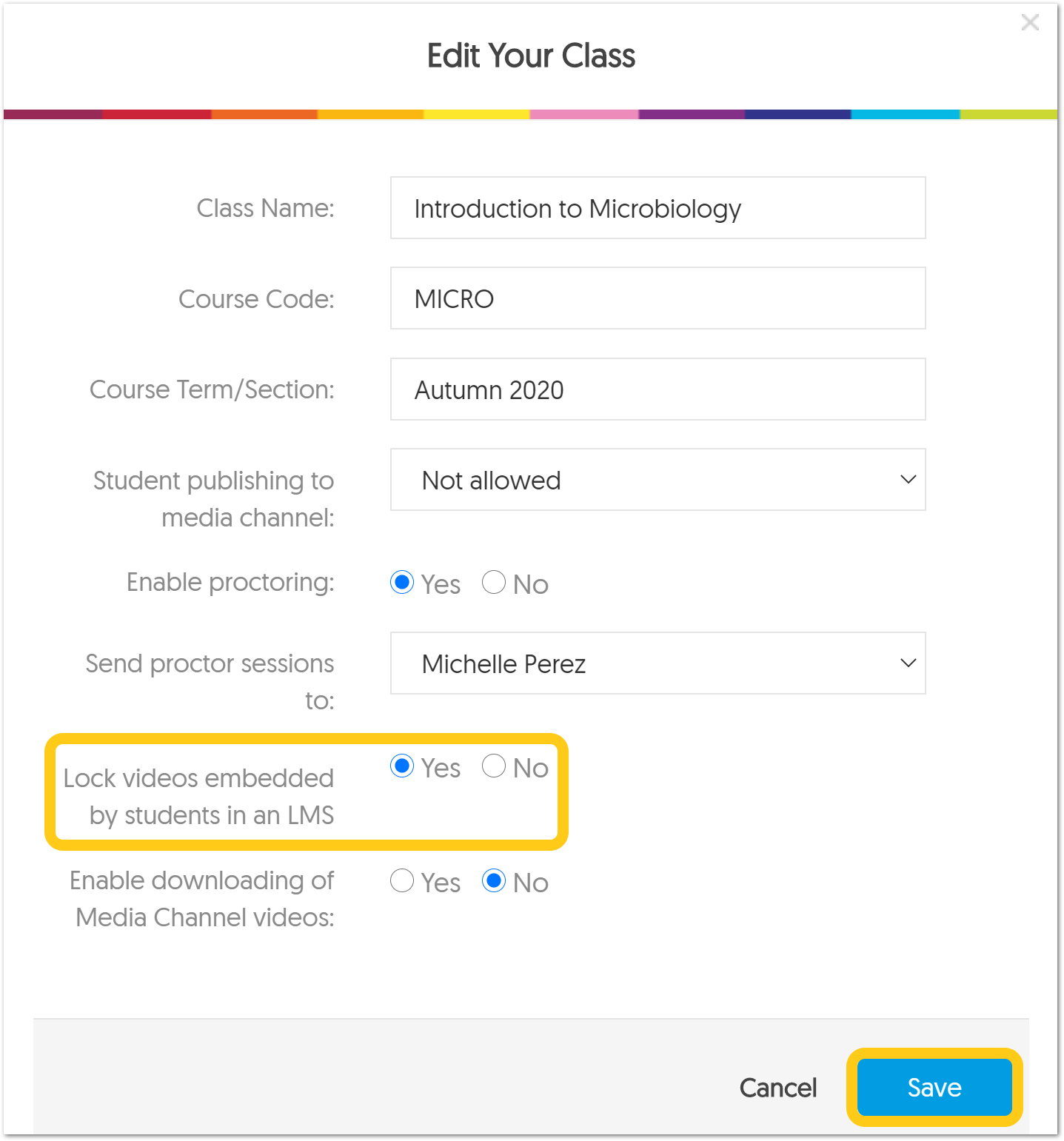 Navigate to Courses & Groups.
Search for and select the course channel from the left-side list.
Click Edit for the selected course channel.
Check the box to Lock videos embedded by students in an LMS.
Click Save.
Managing a Locked Video
Students are unable to Edit, Move, Replace, or Delete videos that are locked. These videos can be identified by the lock icon visible on the video's thumbnail. If any of these actions are attempted, they will be alerted that the video is locked and cannot be changed.