Summary
In some instances, YuJa Video Quiz creators utilizing older versions of Blackboard Learn may receive the following error message when attempting to insert a YuJa Video Quiz via the YuJa Media Chooser with Grade Book Sync in Blackboard while using a Chrome browser. This is a known issue within Blackboard and can be resolved by disabling the SameSite cookie settings in Chrome.

Error Message: The webpage at https://<your-instance>/webapps/blackboard/controller/lti/contentitem might be down or it may have moved permanently to a new web address
Disabling SameSite Cookie Settings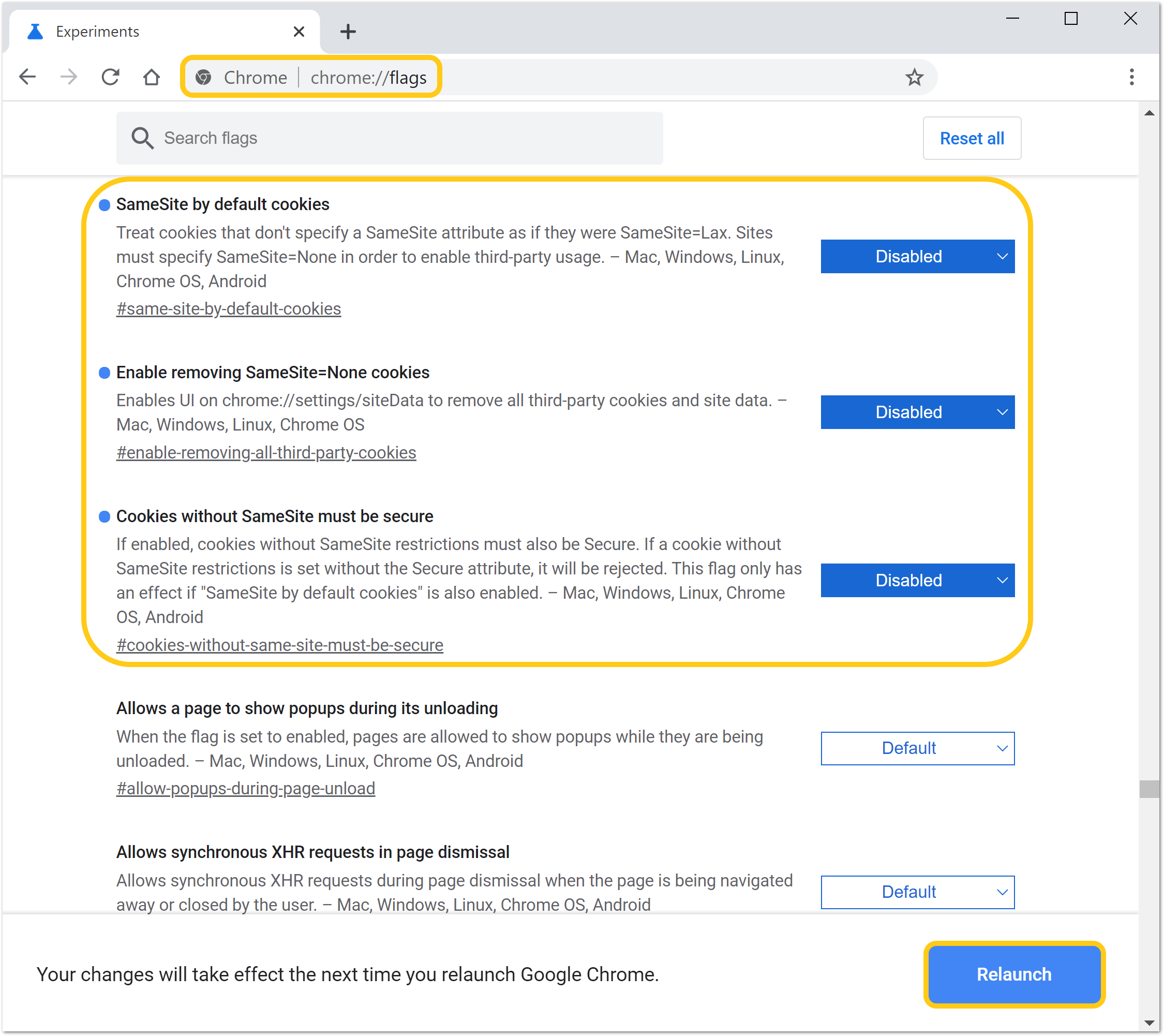 Open a new Chrome web browser window and navigate to chrome://flags.
Change the following settings from Default to Disabled:

SameSite by default cookies
Cookies without SameSite must be secure

Once the above settings are set to Disabled, click Relaunch to relaunch Chrome.
Navigate back to Blackboard and embed a YuJa Video Quiz for gradebook sync. For a step-by-step guide on embedding a YuJa Video Quiz in Blackboard for gradebook sync, click here.