Content Creators and Users can access the YuJa Enterprise Video Platform from their Canvas courses all at the click of a button to view, create, and manage course media content. This guide provides an overview of the Video Platform in Canvas for users who may not be familiar with how to use the Video Platform through Canvas.
Accessing the Video Platform From Your Canvas Courses
Content Creators and Users can access the Video Platform through their Canvas courses by accessing it from the Course Navigation menu in Canvas.

Log in to your Canvas account and navigate to your Canvas course.
Select YuJa from the left-hand navigation panel.
Once a User clicks on YuJa from Canvas, they will be automatically logged into their Video Platform account and be able to access the Video Platform's tools like Media Channels all from within Canvas.
Using Media Channels in Canvas
The Media Channels from Canvas allows Users to watch their course-related media content like video lectures in one place. Media Channels can contain lecture captures and linked videos shared by the Content Creator, and in some instances, by Users. To learn more about using Media Channels in the Video Platform, take a look at our video tutorial by clicking here.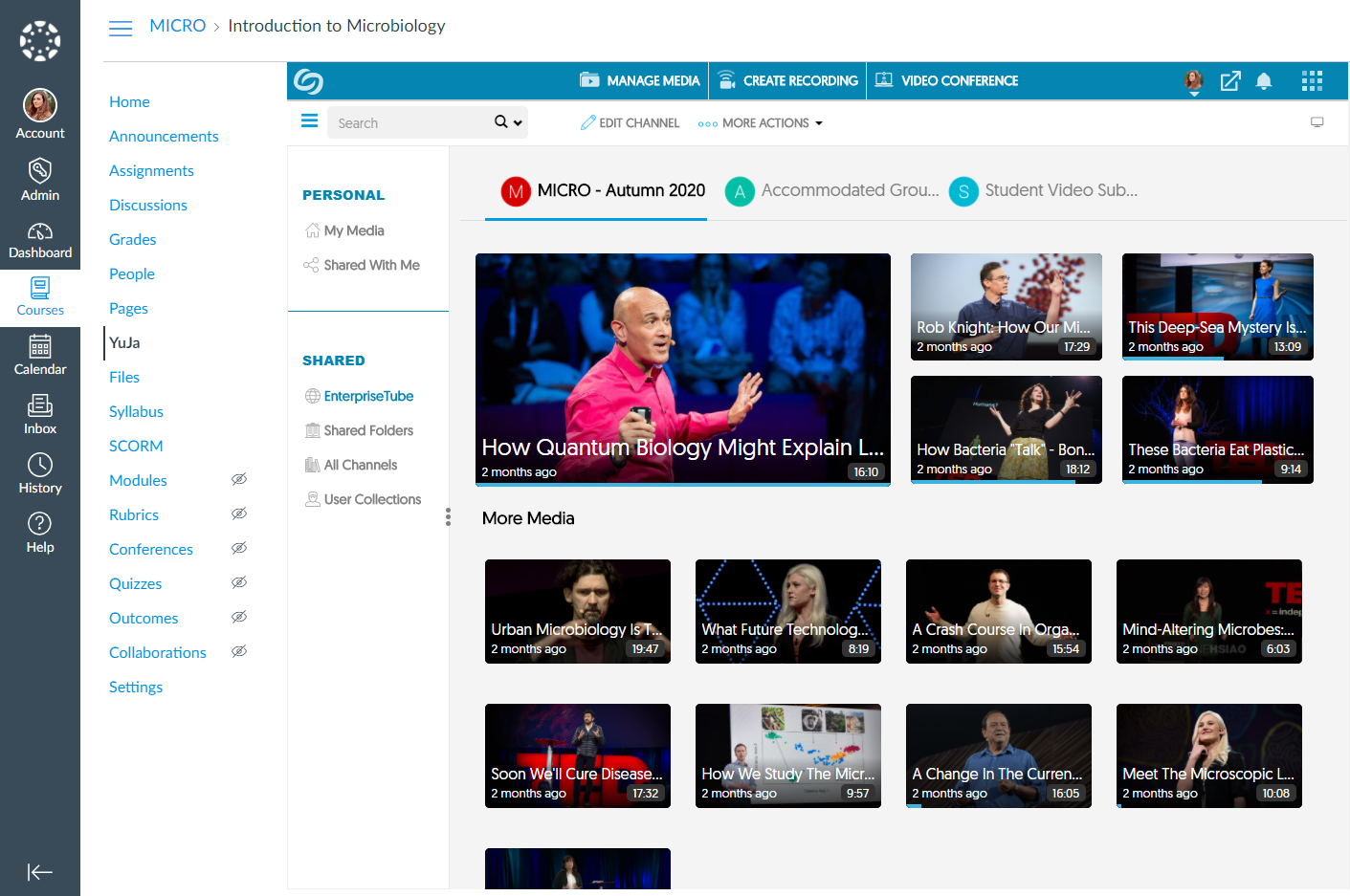 Using the My Media Collection in Canvas
Your My Media Collection in the Video Platform includes a suite of tools to help you store, organize, and manage media all from a single platform. This includes the ability to upload and share personal media, to caption both uploaded and platform-generated content, and to edit recordings using the Video Editor. To learn more about Managing Media in the Video Platform, took a look at our video tutorial by click here.