The YuJa Software Capture has the ability to start an Impromptu or a Scheduled Recording even when the device is asleep or locked on Windows 10. This guide will provide users with instructions on how to configure the device's Privacy and Services settings for this feature to work.
Basic Requirements
This feature will only work if the device satisfies the following requirements.
All the users are sharing the same credentials to log into the device.
The device is not joined to a managed domain.
The work or email policies are not applied to the device by the Organization.
The computer has to be in either Sleep state or just being restarted. Manually logging out of the computer or shutting it down will prevent this feature from working.
Setting Up the Accounts' Sign-in Options
The first step is to enable a Privacy setting under Accounts' Sign-in Options.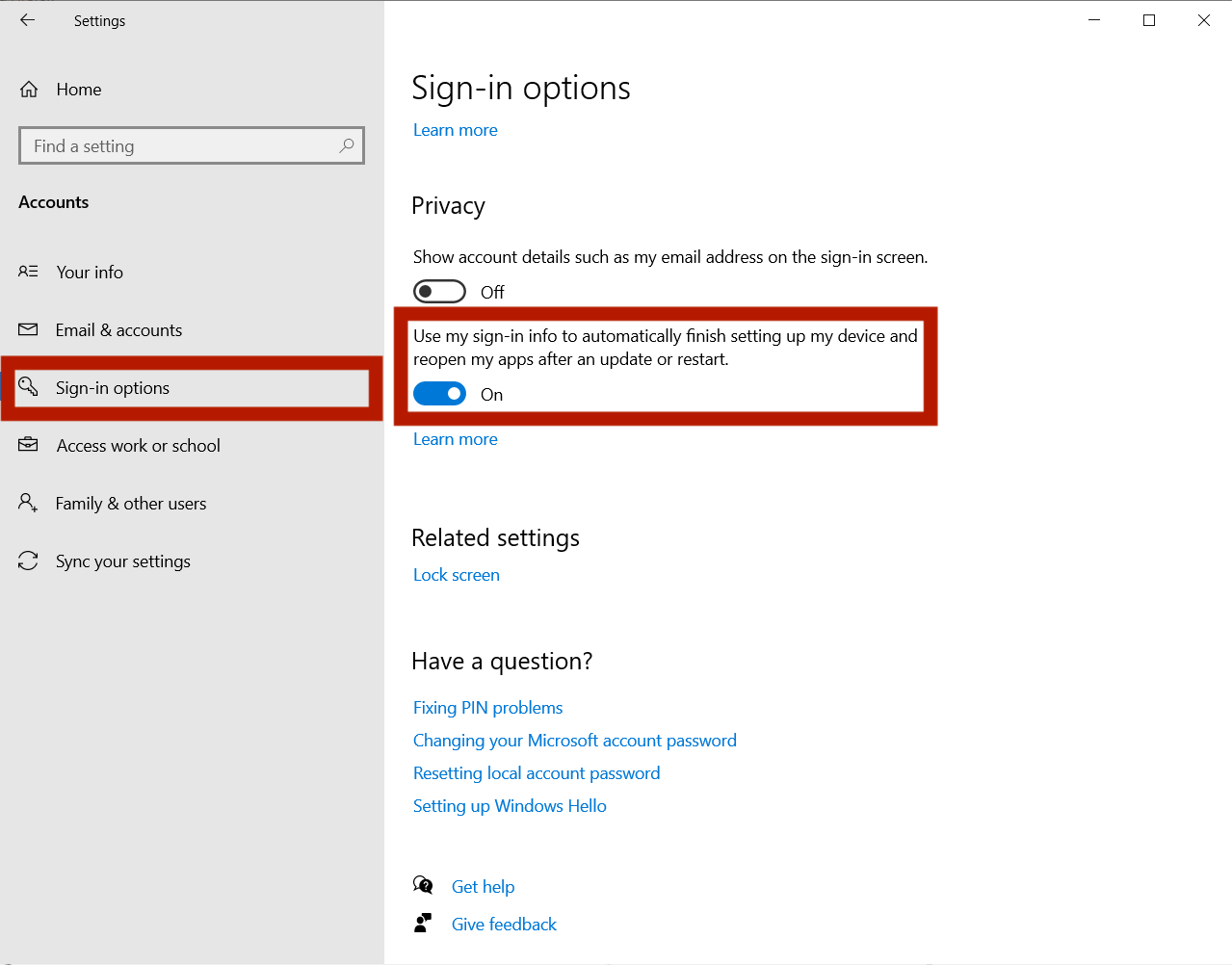 From the Windows 10 desktop screen, type Accounts settings in the Windows search bar.
Click on the option Show account details on sign-in screen.
Scroll down to find the Privacy section.
Make sure the second option Use my sign-in info to automatically finish setting up my device and reopen my apps after an update or restart is turned on.
Configuring the YuJa Software Capture Services
The next step will be updating the YuJa Software Capture services startup type for Windows 10.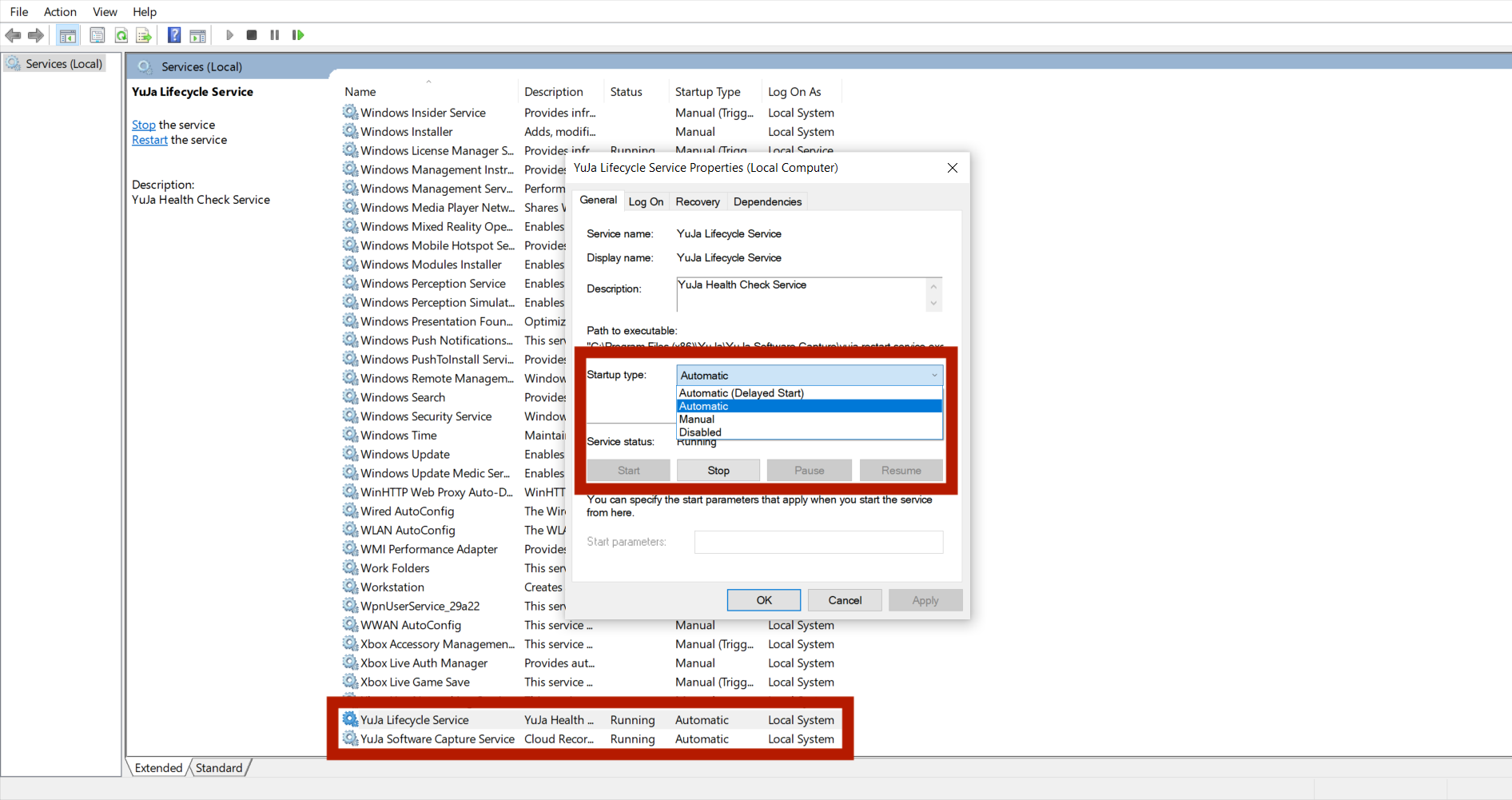 From the Windows 10 desktop screen, type Services in the Windows search bar.
Click on the Services app from the result.
Scroll all the way down to the bottom of the services list.
Right-click on the YuJa Lifecycle Service and choose Properties, then set Startup Type to Automatic and click Apply.
Once done, apply the same change for the YuJa Software Capture Service.
Once the user has this set up and starts a remote Impromptu or a Scheduled Recording while the computer is locked, the YuJa Software Capture will continue to record the lock screen until the user logs into the computer. At that point, the actual desktop screen will be captured.