The Roster enables Administrators to create stand-alone Video Platform accounts that are not linked to an LMS account.
Accessing the Roster
The Roster is accessed through the IT Manager-accessible Admin Panel.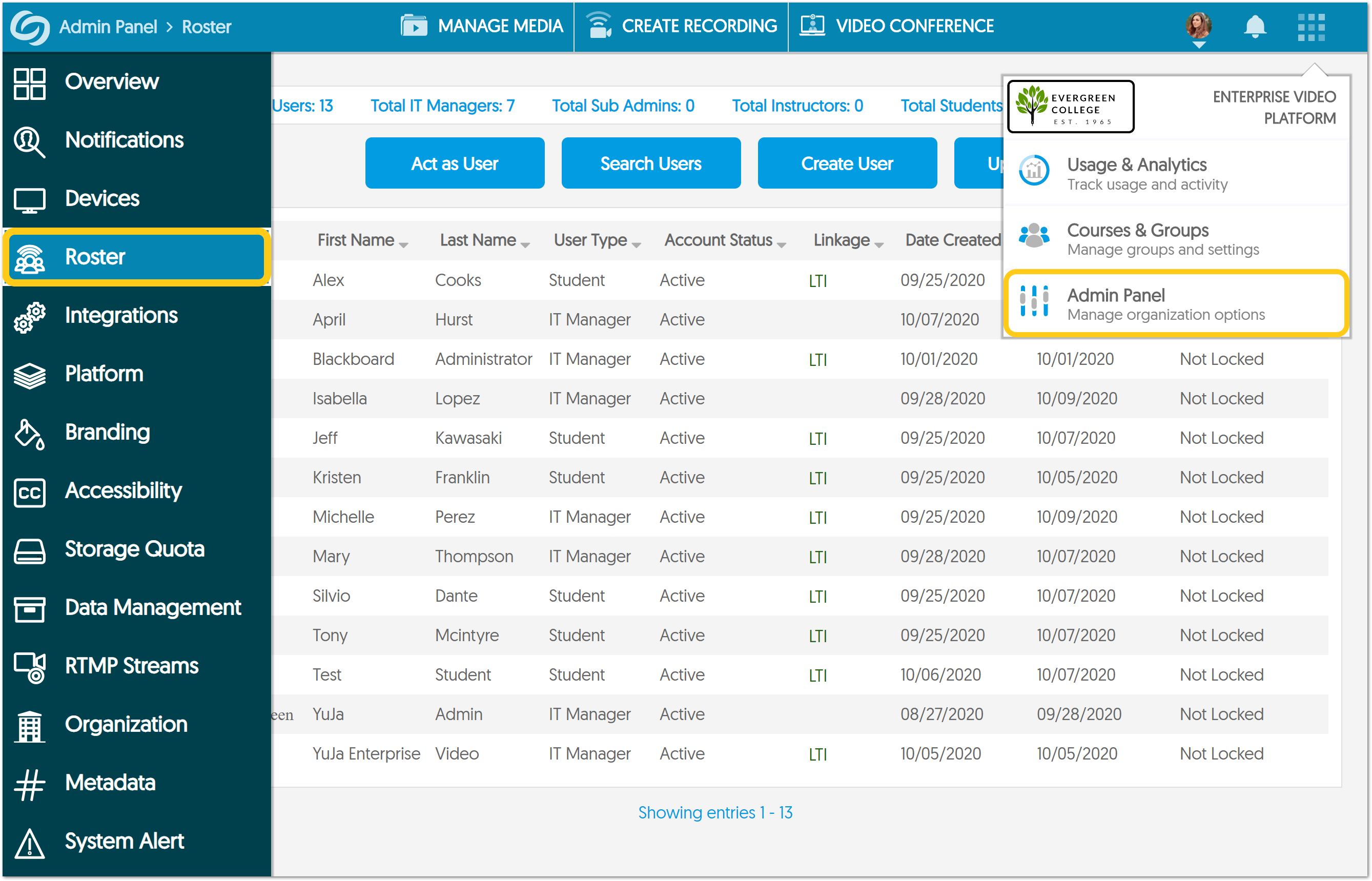 Navigate to the Admin Panel.
Mouse over the left-side menu to expand it and choose Roster.
Create New User
The Create User option allows you to add a new user and set the user role. To create multiple users at once, you may opt for Upload Roster, rather than Create User. To learn more about how to upload a roster, click here.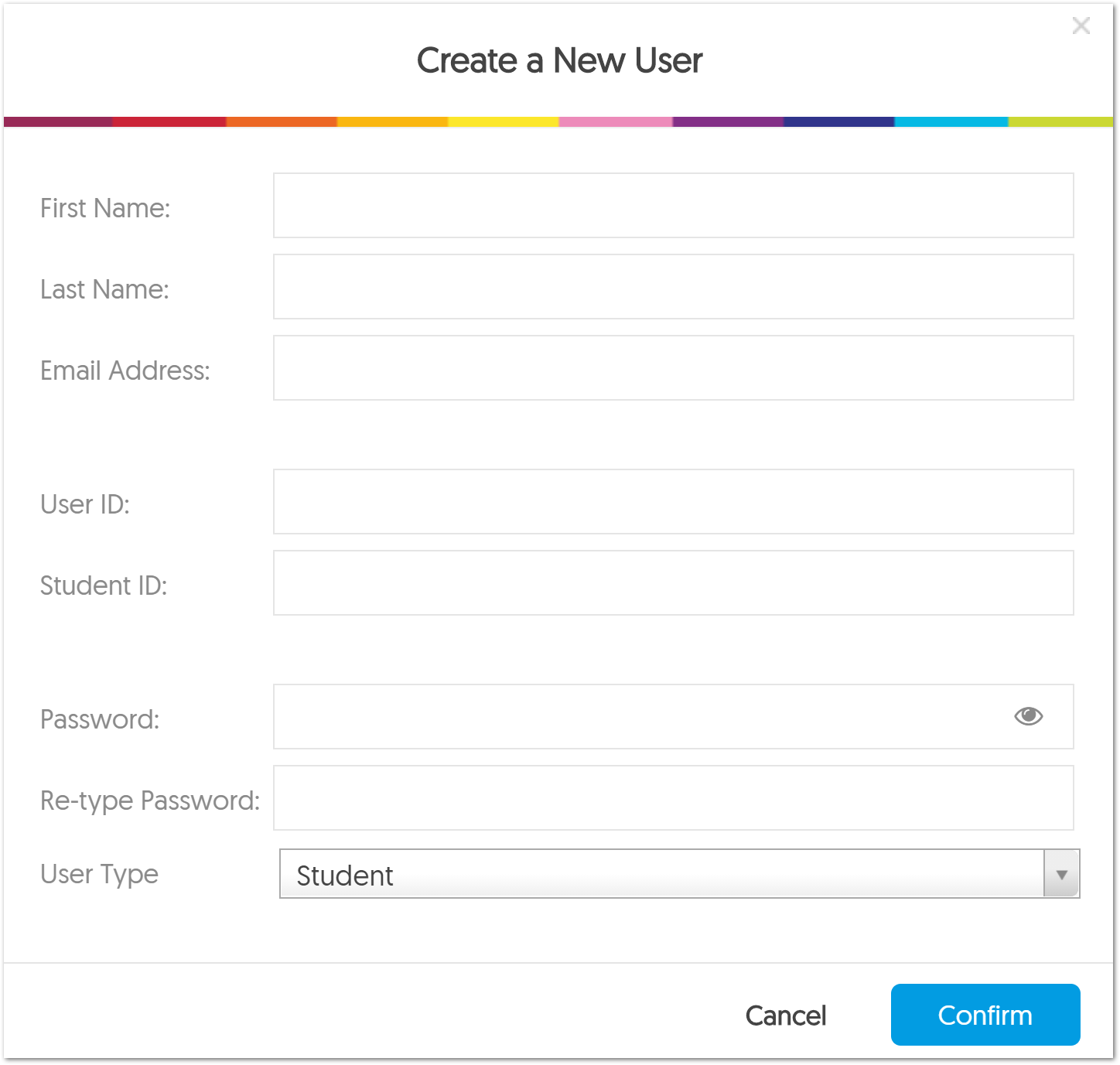 Click on

Create User

at the upper right of the Roster.
Fill in the each of the blanks, including the User ID and Password.
Click on the

User Type

and select the correct user type from the dropdown box.
Select

Confirm

to complete the creation of a new user.