Once the Hardware Hub is registered, Administrators will be able to configure and preview all the connected sources for that Hardware Hub directly from the Admin Panel's Devices page.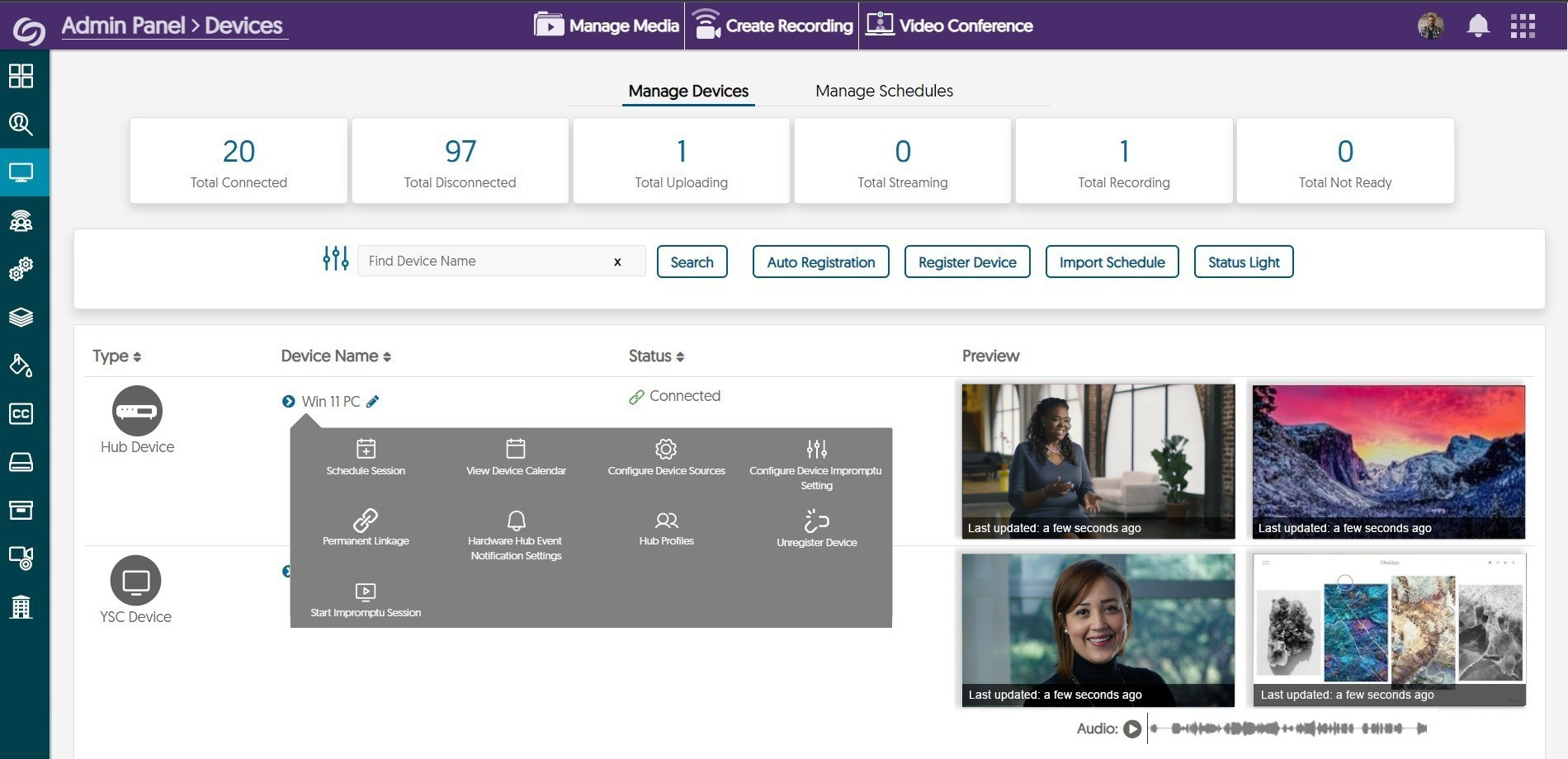 Log into the Video Platform as an Administrator, and click the Main Menu icon then select Admin Panel.
Navigate to the Devices tab.
Click on the name of the registered Hardware Hub to expand the tool menu.
If all the sources are successfully connected, the preview monitors will start to appear and update every few seconds.