Webcam and Screen Capture settings enable you to make specific choices to customize Webcam and Screen Capture recording through Settings.
Accessing Settings
Settings are accessible through the System Tray or the Settings option at the upper right of the Software Capture application.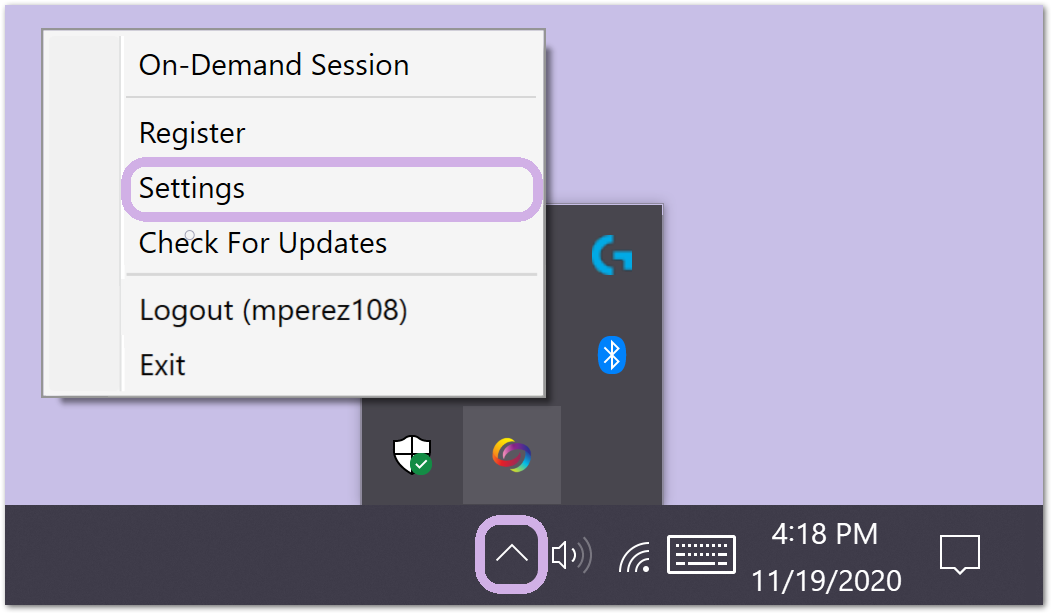 Right-click on the

Software Capture for PC application icon in the

System Tray

and choose

Settings

or select

Settings

in the

Software Capture

application.
Webcam Settings
Webcam settings are accessible through the Webcam tab on the Settings page. You can select the video compression quality and the local streaming format. Many users will not change these settings.
Screen Capture Settings
Screen Capture settings control specifics about screen capture. These are set to a high-quality and effective option for your computer and resolution but can be adjusted.