Media can be unpublished from a Media Channel so that it is no longer visible to viewers. The content, itself, is not deleted from the Content Owner's My Media collection.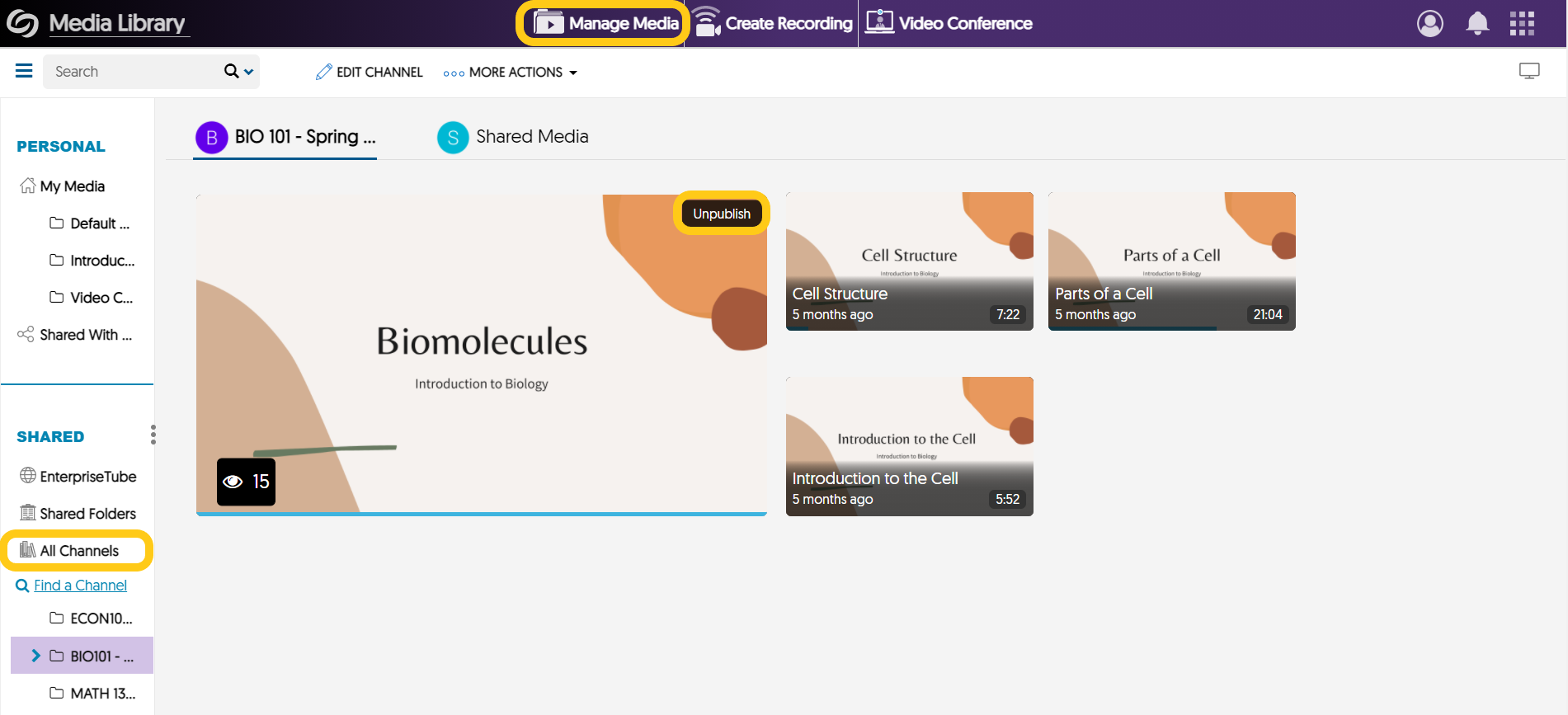 Select

Manage Media

at the top of the screen.
Navigate to the desired channel by clicking on

All Channels

and choosing the channel.
Hover your mouse over the thumbnail and choose

Unpublish. This will unpublish the media from the given channel.
Select

Yes

to

Unpublish

the media from the

Media Channel.
When you Unpublish media, it is removed from the Channel, but not from My Media. You can use the media or publish it to another channel.