The Video Editor enables Content Creators to remove one stream from a multi-stream media recording created with the Software Capture application or Hardware Hub.
Removing a Stream
You can remove an unnecessary stream from a multi-stream recording. For instance, you might preserve the PowerPoint, but remove the speaker from a typical recording.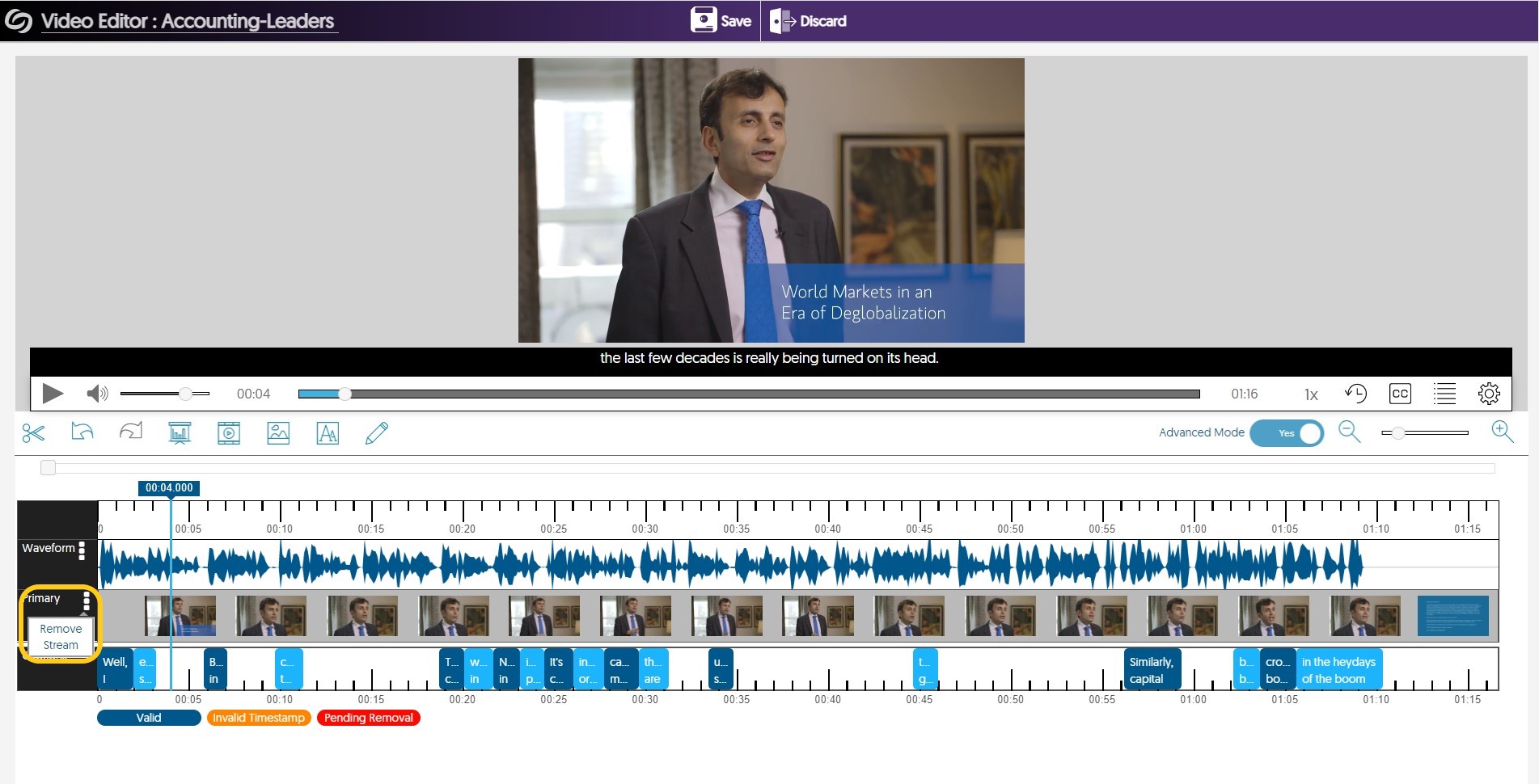 Navigate to the desired media in

Manage Media. Mouse over the content and select

Edit

from the menu at the upper right.
Click on the three vertical dots next to the stream you wish to remove.
Choose

Remove Stream.
Click

Yes

in the confirmation window to allow the removal of the stream.
When you remove one stream, the audio and other video streams present in the media remain in the edited file. The Video Editor is non-destructive, so your original file remains intact.