Watch Point is a feature of the Software Capture for PC application that enables the automation of bulk uploads of video content to the Video Platform. Content Creators may upload a variety of different file types and use Watch Point to upload a single stream video or a video that includes multiple video content streams, also known as Multi-Stream videos.
Using Watch Point
Watch Point enables users to select sources, extensions, and streams to automate the file ingestion process. Content Creators may Add, Delete, or Edit their Watch Point selections.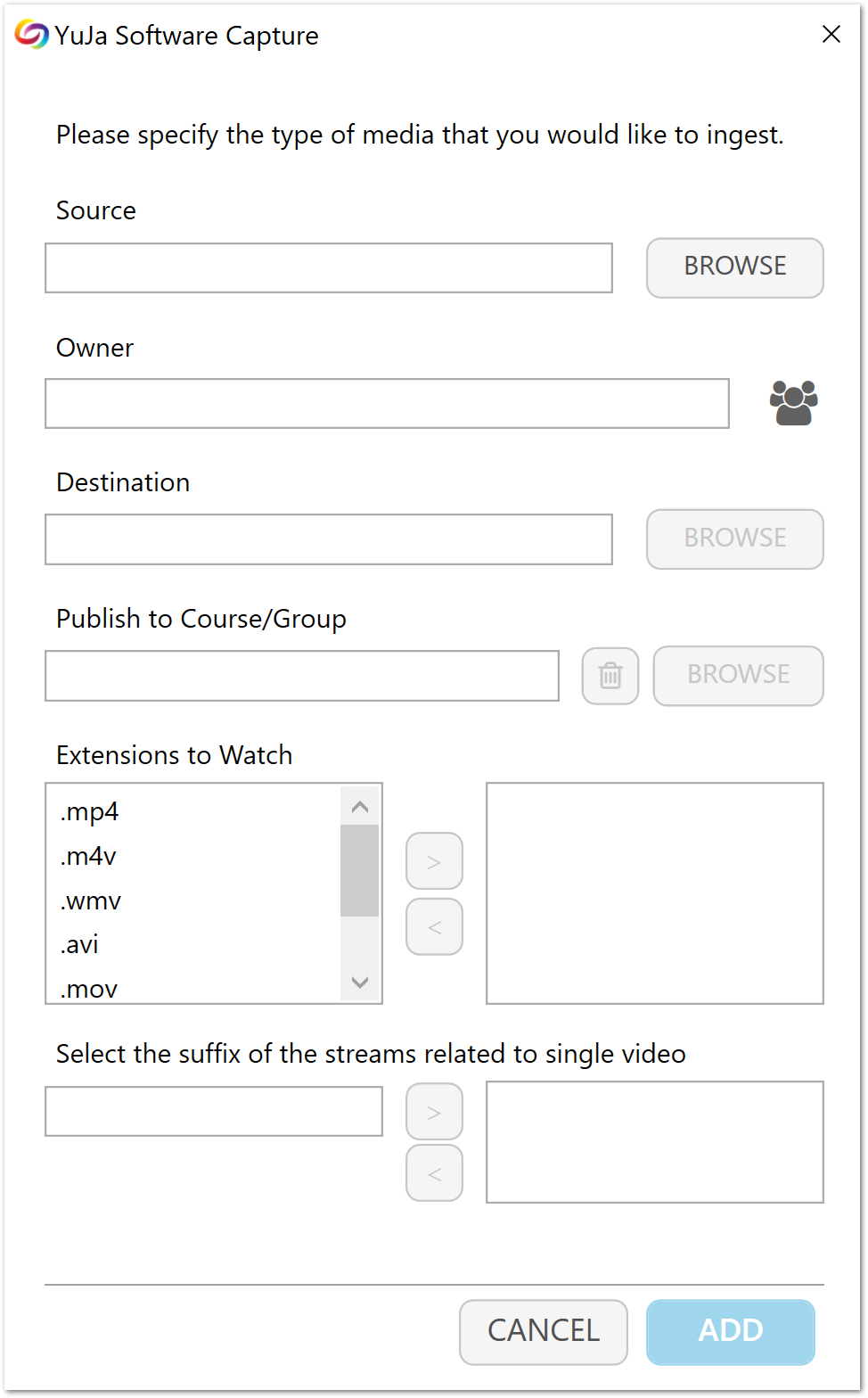 Access

Watch Point

through the

Settings

wheel or the

Software Capture

application icon in the System Tray.
Click the

Add

button in the

Watch Point

window.
Browse to select the desired

Source

for content. This is where the content is coming from on the PC.
Browse to choose the

Destination

for content. This is where the content is being uploaded within the Video Platform.
Make

Owner,

Destination, and

Publish

selections.
Use the arrows to select

Extensions

for the content ingestion.
Choose desired

Suffixes

for file ingestion. Adding a

Suffix

is only necessary for multi-stream content.
Click

Add to save the settings.
Select the desired

Source

and click

Delete

or

Edit

if needed to remove or modify a saved

Source.
Adding Source Folder Permissions
In order for Content Creators to add content to a designated Source folder, the Watch Point user needs to setup Full Control permission to the Source Folder for Everyone who has access to the PC.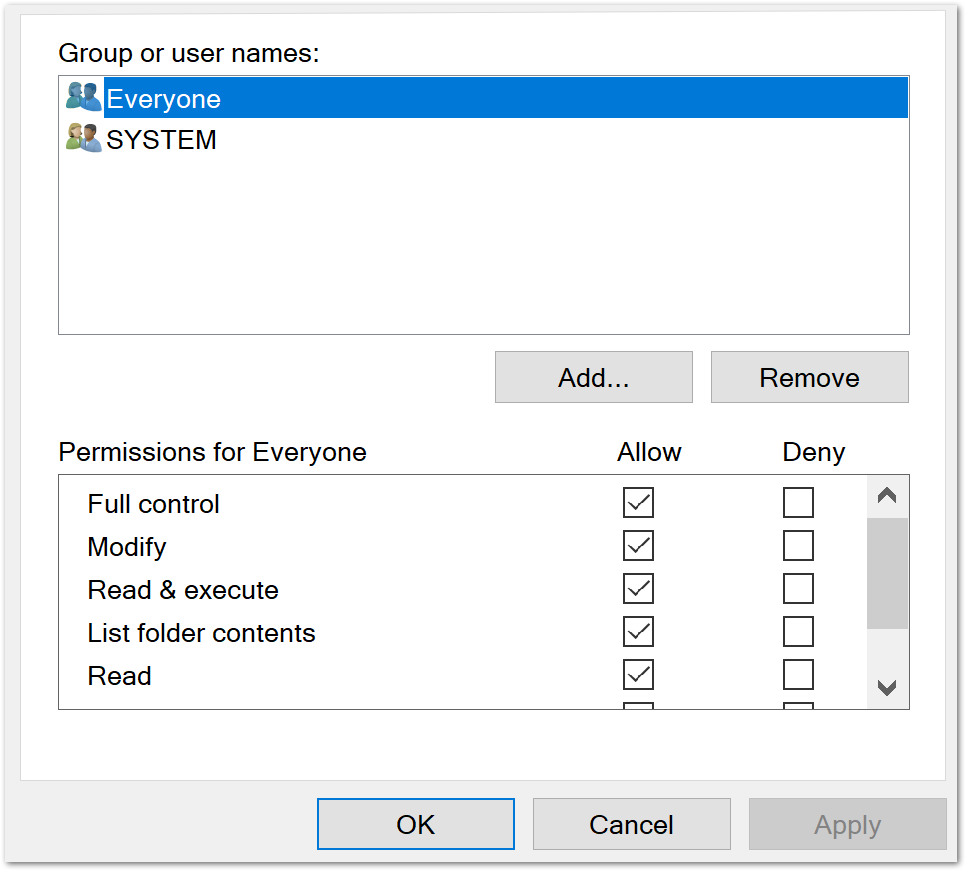 Right-click on the desktop and choose

New Folder.
Right-click on the newly created folder and select

Properties.
From the

Properties

menu, select the Security

menu.
In the

Security

menu, select

Edit

under the list of permitted members if

Everyone

is not present.
In the popup window, click

Add.
Under

Enter the object names to select, type in:

Everyone.
Once

Everyone

is added, under

Permissions

check the

Full Control

box under

Permissions for Everyone.
Click

OK. A successful upload will remove the video from the folder and start processing in the selected My Media Library.