Adobe Presenter media content may be uploaded to Manage Media, then published and managed like other media content.
Publishing in Adobe Presenter
The first step is simply to Publish your content in Adobe Presenter.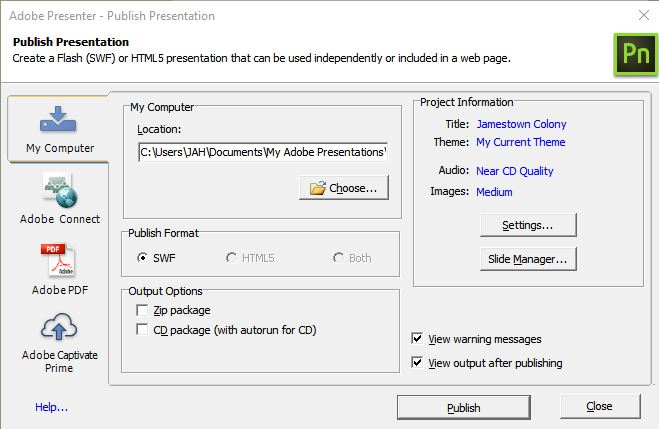 Complete your presentation using Adobe Presenter.
Click

Publish.
Select SWF or HTML5 format.
Choose

Zip Package

under

Export Options.

Your file will be saved as a .zip file.
Renaming the File
To upload your Adobe Presenter media to the Video Platform, you must rename the file from a .zip to a .adobepresenter file extension.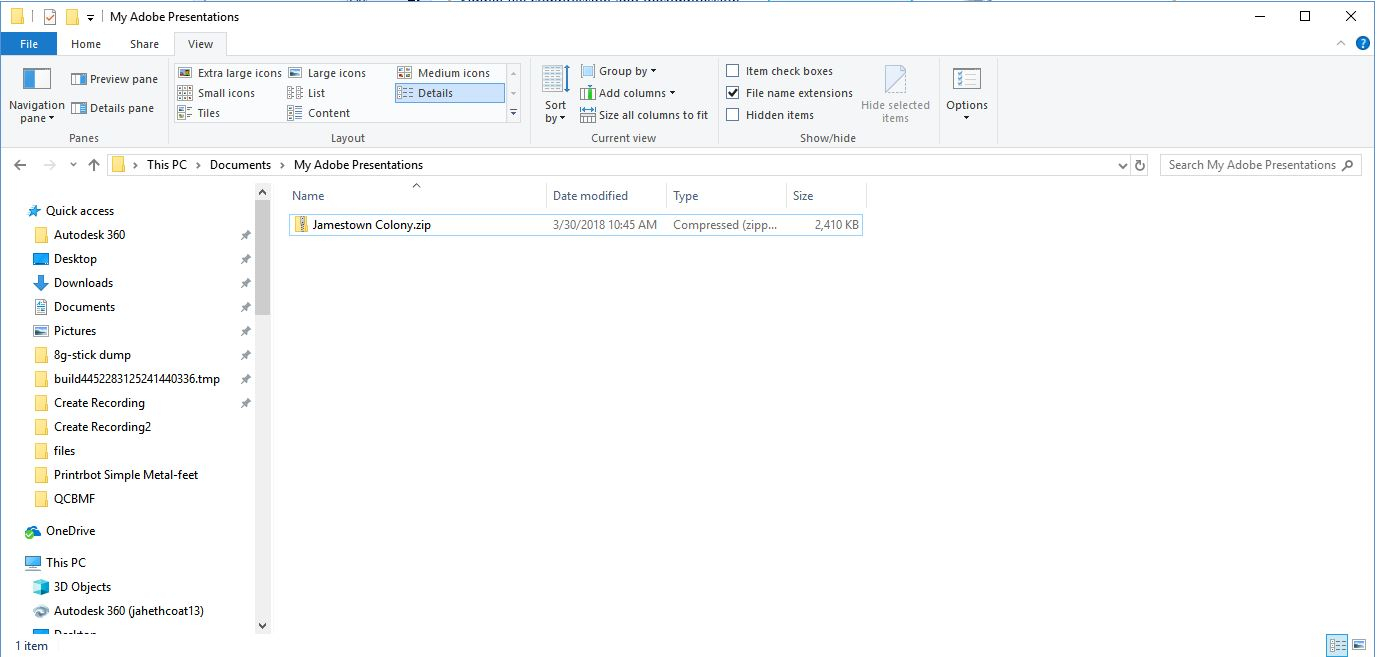 Open File Explorer in Windows.
Click on

View.
Select the checkbox labeled

File Name Extensions.
Navigate to your published Adobe Presenter presentation.
Right-click on the file name. Choose

Rename.
Delete the .zip extension. Enter .adobepresenter in its place.
Uploading an Adobe Presenter Presentation
Adobe Presenter media, once saved as a .adobepresenter file, may be uploaded to Manage Media.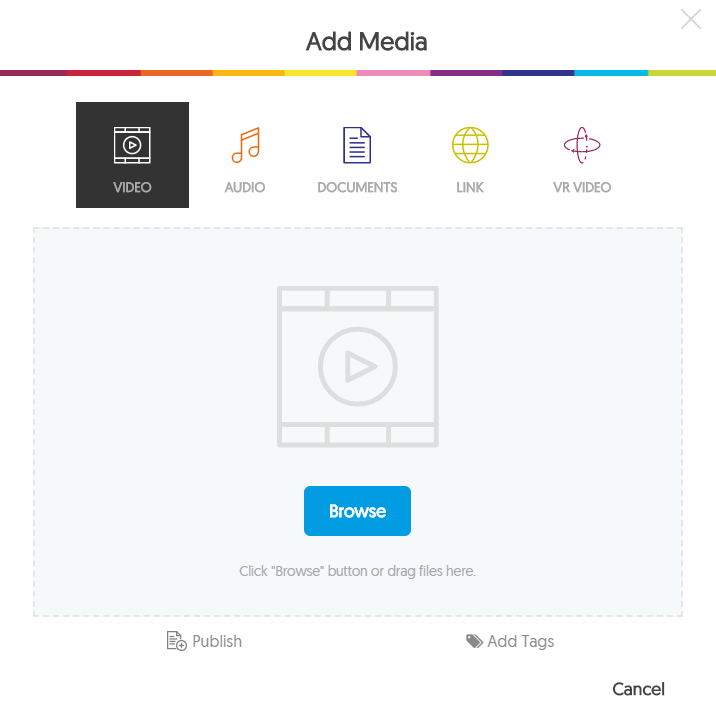 Navigate to the

Manage Media

at the top of the screen.
Select

Upload. Choose

Document, then browse to the .adobepresenter file. Click

Add Media. You may also simply drag-and-drop the file into your

My Media

folder.
Previewing and Sharing Adobe Presenter Media
Users may preview uploaded Adobe Presenter files in Manage Media and may access both Embed and Direct Links to content.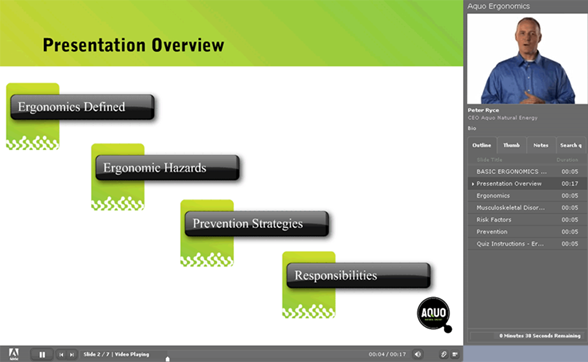 Mouse over the file. Choose

Preview. The file will appear in a popup window.
Hover over the file and select

More

to access additional options. Choose

Links

to copy and paste both

Direct Links

and

Embed Links.