Content in the Video Platform may be copied directly through the Moodle LMS.
Backing up the Course Content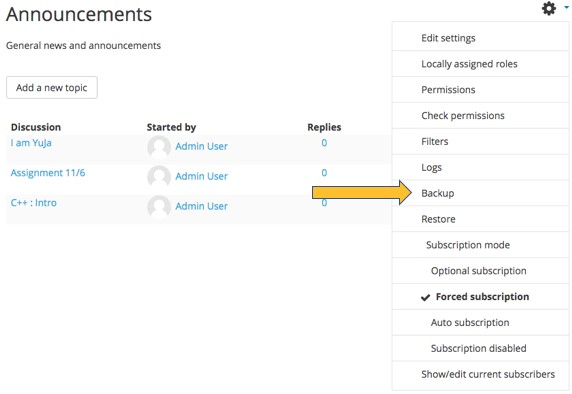 Go to your Moodle site with the course that has the content you wish to copy.
Go to the Admin block, click on Backup.
Use the check boxes beside the list of resources/activities you wish to include in the backup. Use the ALL/NONE links at the top for a mass selection. Select User Data NONE to copy only the content without the student information. Then hitNext.
On the Schema Settings select what you would like to be in included as part of your backup – Once you have done that, hit Next
Confirm and review your selected backup options and select Perform Backup.
Select Continue.
Copying into a New Course

From your Activity Backup Area select Restore for your desired course.
Review and select Continue.
Choose which course to copy your content into and select Continue.
Choose what you would like to publish to your new course and select Next.
Under Schema– Select Next.
Review Backup settings and select Perform restore.
Confirm and Select Continue