The YuJa Enterprise Video Platform provides users with the ability to download auto-captions for their own media files.
Downloading Captioning Files
Users will be able to download the auto-captions files for their media through the Media Details panel. The downloaded auto-captions files are in .srt format and can be opened by any text editors to edit or review.

*Note: Depending on your Organization, auto-captioning may not be available for your account due to insufficient privileges. If you believe that is not the case, please reach out to your Organization's Administrators for additional clarification.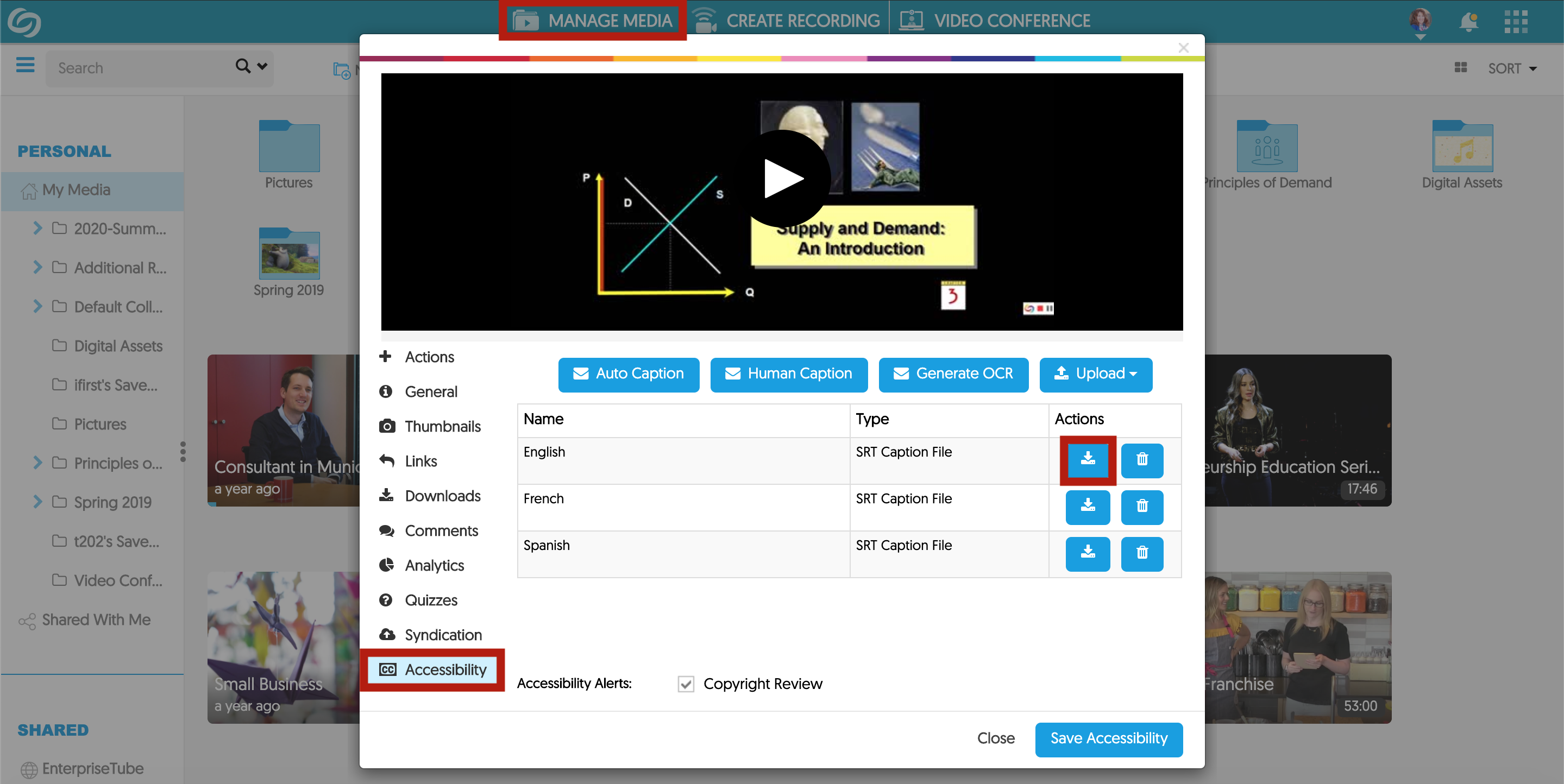 Log into the Video Platform and click on Manage Media to navigate to your My Media page.
Hover over the media file that you wish to download the auto-captions file.
Click More to open the Media Details pane.
Navigate to the Accessibility tab.
Click on the Download icon to download the auto-captions file.