Content Creators can upload their own caption (.SRT) files through the Media Details panel. They can also edit auto-captions directly through the Video Editor.
Uploading Captions
Caption files can be created independently, or by editing an auto-caption file. The upload process remains the same.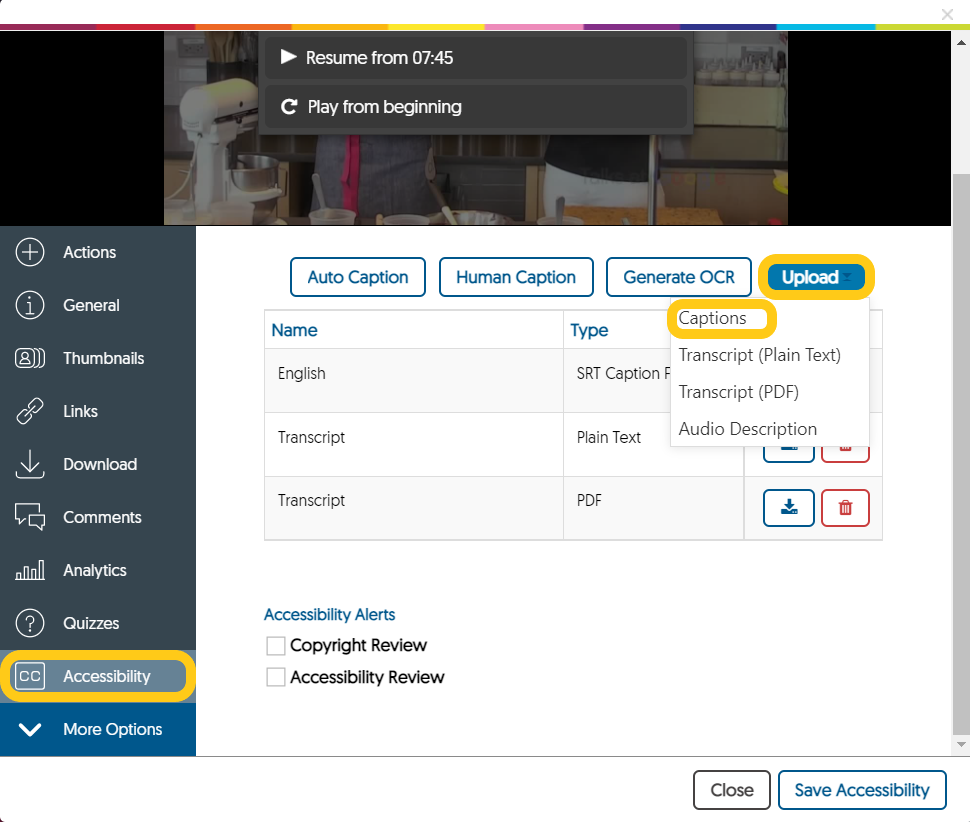 Log in to the Video Platform and navigate to your

Media Collection

by clicking

Manage Media

from the top of the webpage.
From your Media Collection, hover over a media thumbnail and select More... to open up the Media Details panel.
Select

Accessibility.
Choose

Upload

and select

Caption. Choose the appropriate language from the dropdown box and upload. Click

Yes

to overwrite any old captions and to complete the upload process.