Within the Admin Panel, Administrators can choose to remove any scheduled Hardware Hub recordings from the Devices page.
Deleting Scheduled Hardware Hub Captures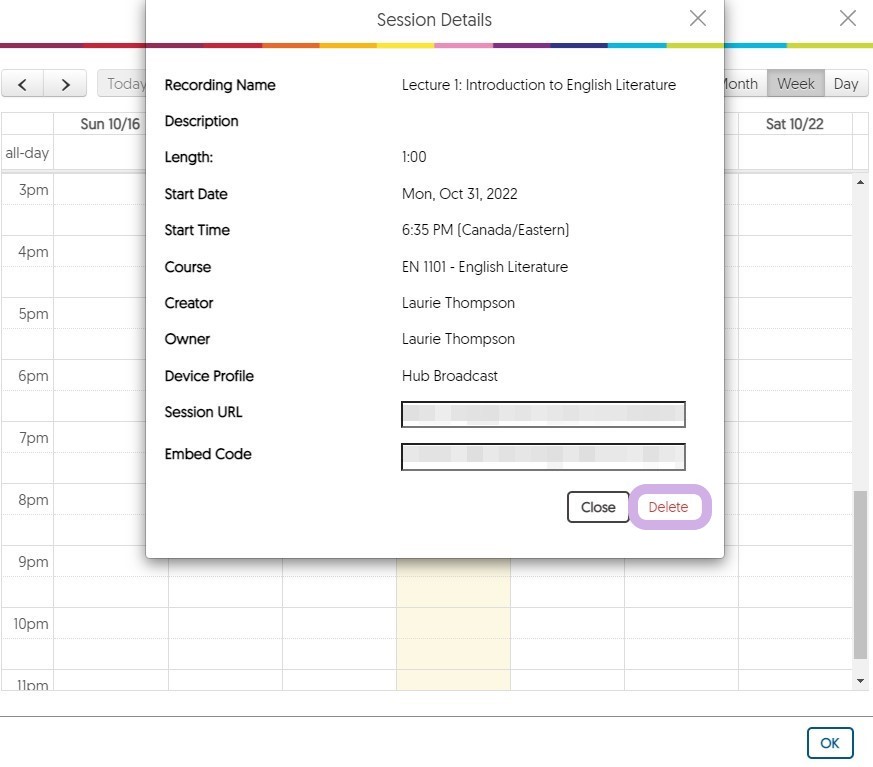 Log into the Video Platform as an Administrator. Click on the Main Menu icon and select Admin Panel.
Navigate to the Devices page.
Click on a Hardware Hub's name to expand the list of all available tools.
Select the View Device Calendar option.
Click on the event on the calendar that you wish to delete.
Select Delete and confirm again when asked.
The event is now removed from the Hardware Hub's calendar.