Sub-Channels organize media into distinct sub-collections, perhaps by topic or source.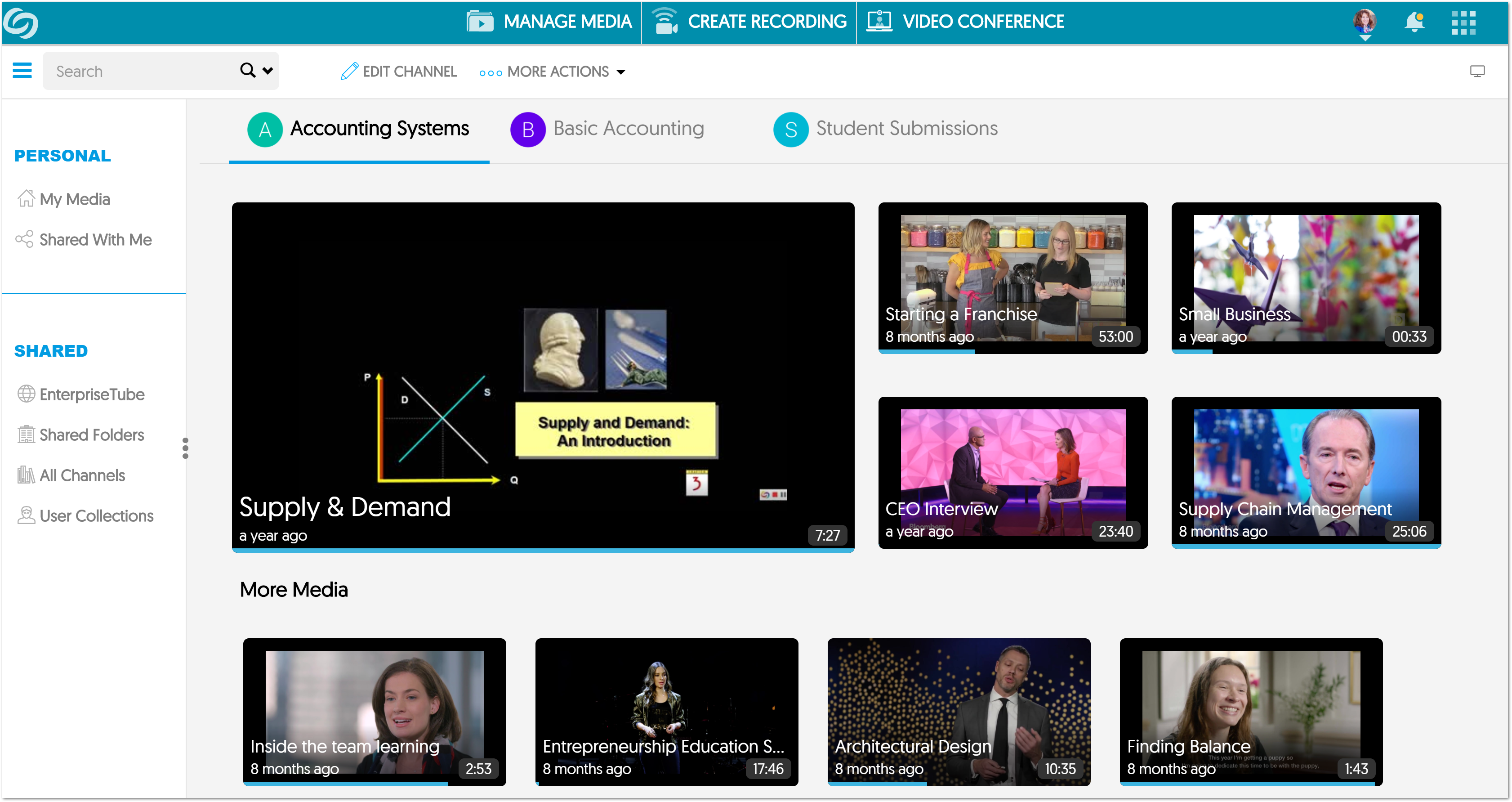 Setting Up Sub-Channels
Sub-Channels are created in Manage Media, and can be set up within individual channels in All Channels, rather than the Shared Folders or EnterpriseTube.
Access Manage Media at the top of the screen.
Navigate to the desired channel by clicking on All Channels and choosing the channel.
Click Edit Channel at the top of the channel to turn on edit mode.
Click New Sub-Channel at the top of your screen. Name the folder and click Save.
Repeat this process to create all needed Sub-Channels.
Sub-channels offer an ideal way to organize content on a session-by-session or subject-by-subject basis.
Managing Sub-Channels
You can add content to Sub-Channels in several different ways.
Drag and drop uploaded or captured content already present in the channel to the desired Sub-Channel folder.
Publish content from your User Collection directly to the Sub-Channel.
Add a resource present in the Platform to the Sub-Channel.
Upload content directly into the Sub-Channel.