Notifications include information about Device Status and can show any history of errors connected to a registered Device.
Reviewing Notifications of Device Status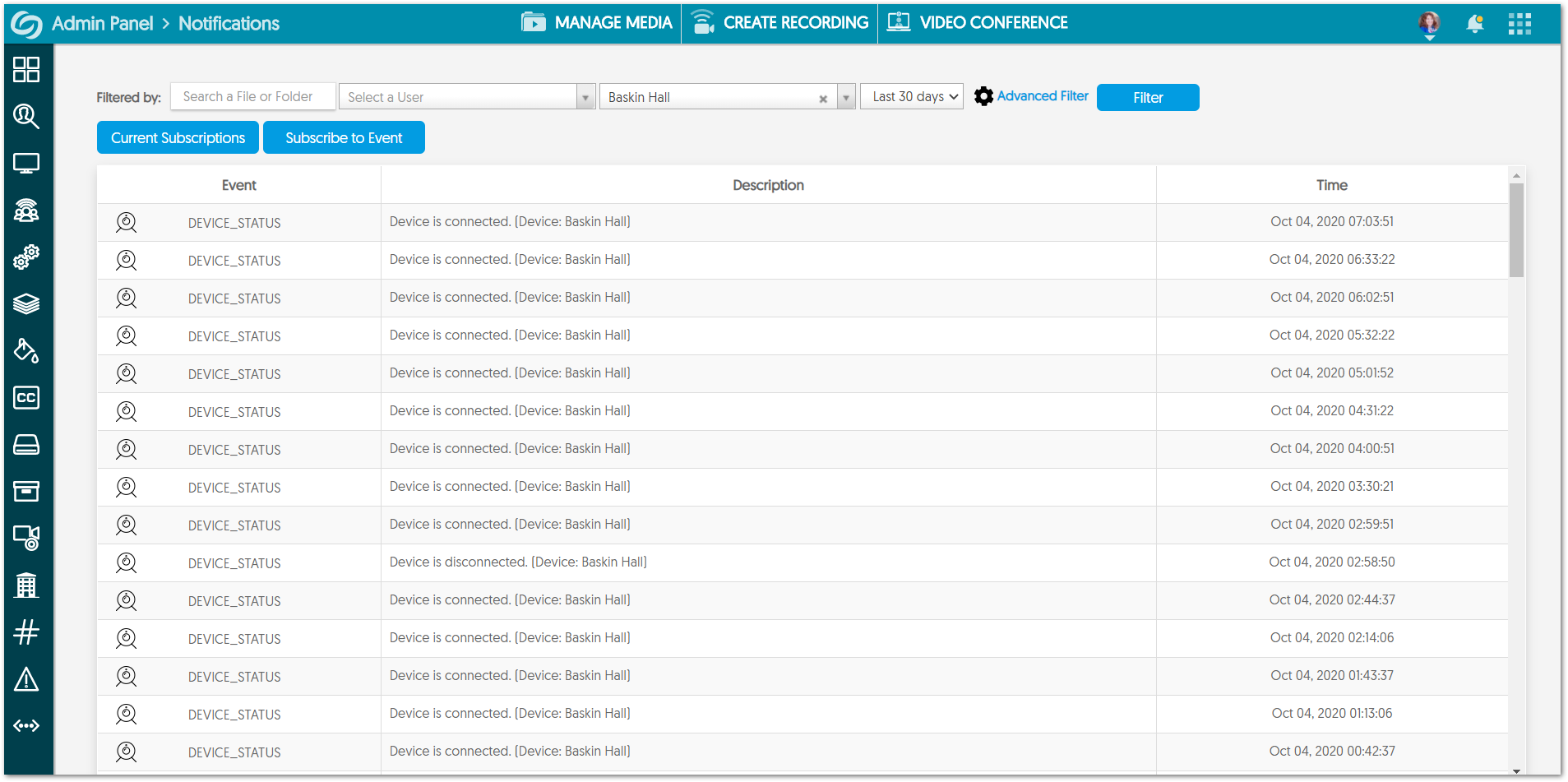 Navigate to the Admin Panel from the Main Menu and select Notifications.
Enter a Device Name in the Filtered by Device pane at the top of the screen and click Filter.
Review Device Status information on the Notifications page.
Accessing Device Management and Status
Device management is accessed through the Admin Panel.