Error Logs show any history of errors connected to a registered Device.
Accessing Device Management
Device management is accessed through the Admin Panel.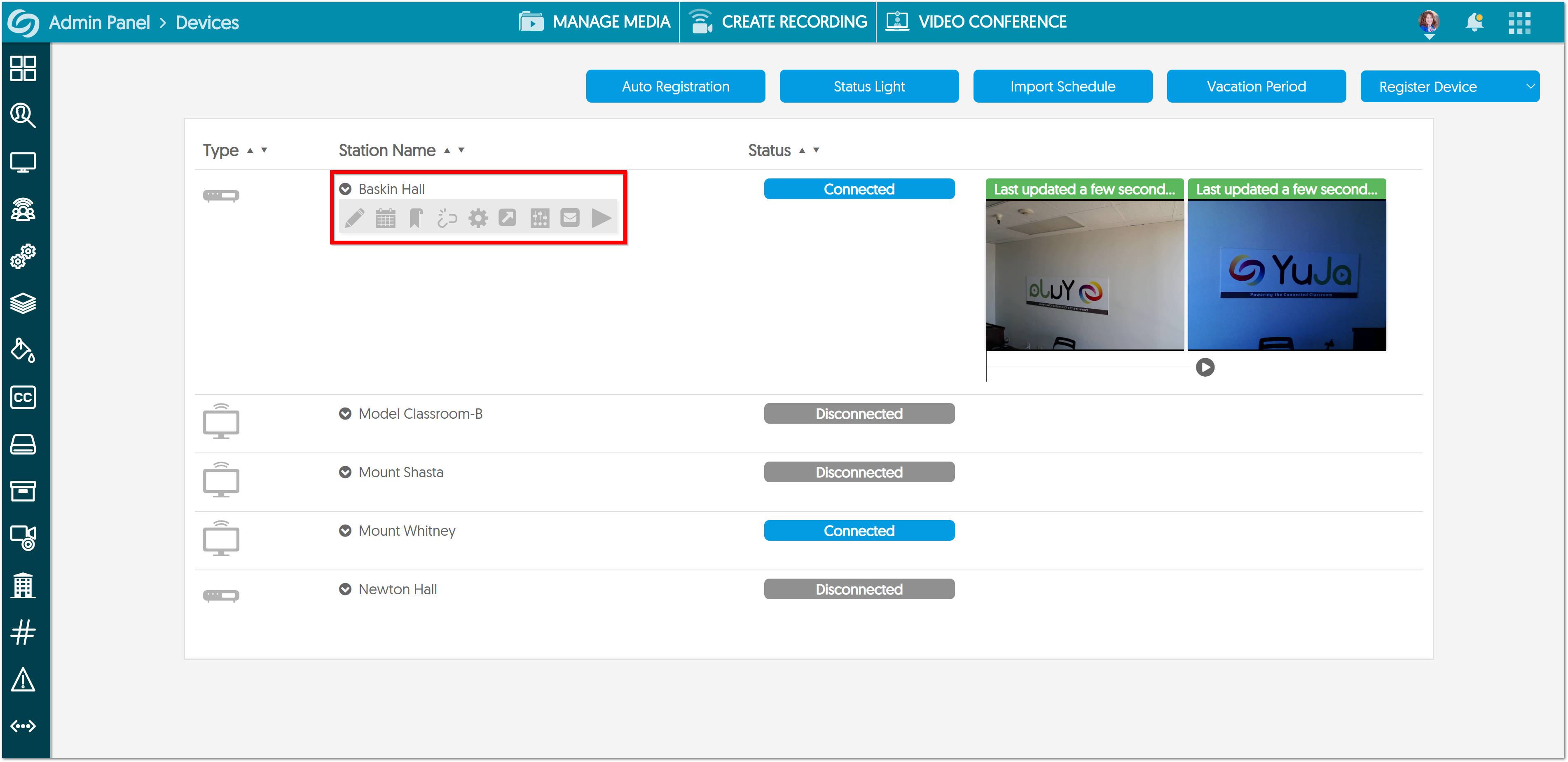 Navigate to the Admin Panel from the Main Menu.
Click on Devices on the left side menu.
Access options by clicking on an individual Device.
Accessing the Error Log
The next icon, a warning sign, allows you access to the Error Log for that device. If there have been errors with your device, they will appear on this screen. You may filter to view errors from the past week, month or year.