With the Video Platform, Administrators have the ability to upload and share media files with all Viewers within the Organization by using the Shared - All Students folder. The Administrators can add more content into that folder via either publishing or by uploading a new media file directly into that folder.
Adding New Contents by Publishing to the Shared Folder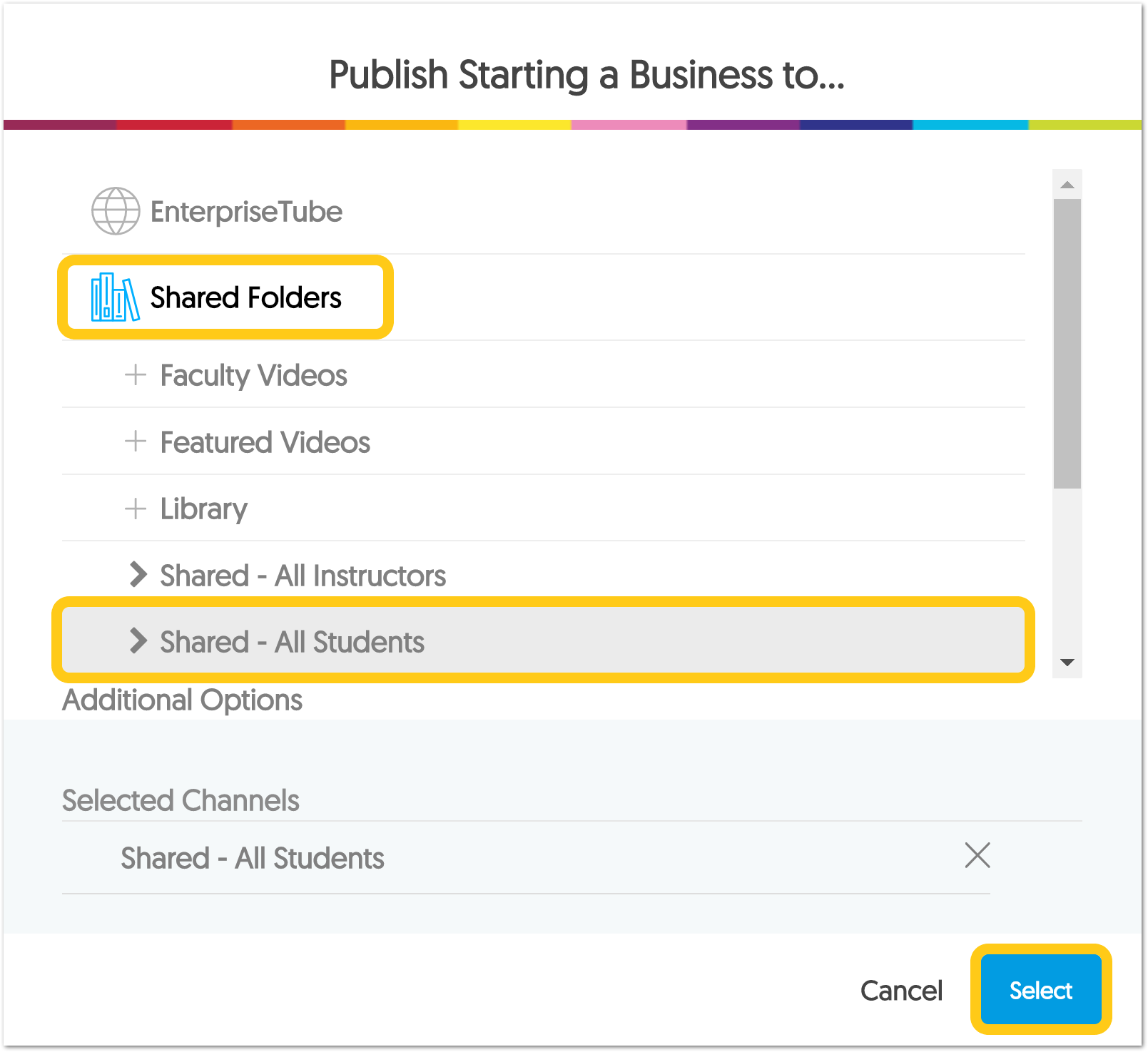 Log into the Video Platform as an Administrator.
Hover over the media file that you wish to add, then select Publish.
Select the Shared Folders option.
Scroll down and click on the Shared - All Students option.
Click Select to publish the media file.
Adding New Contents by Uploading Directly to the Shared Folder