While watching a media file, Viewers can open the Sidebar and search for any terms that are associated with the media.
Searching in the Media Player
The Media Player's Search feature will allow Viewers to quickly search for any terms throughout the media that they are watching.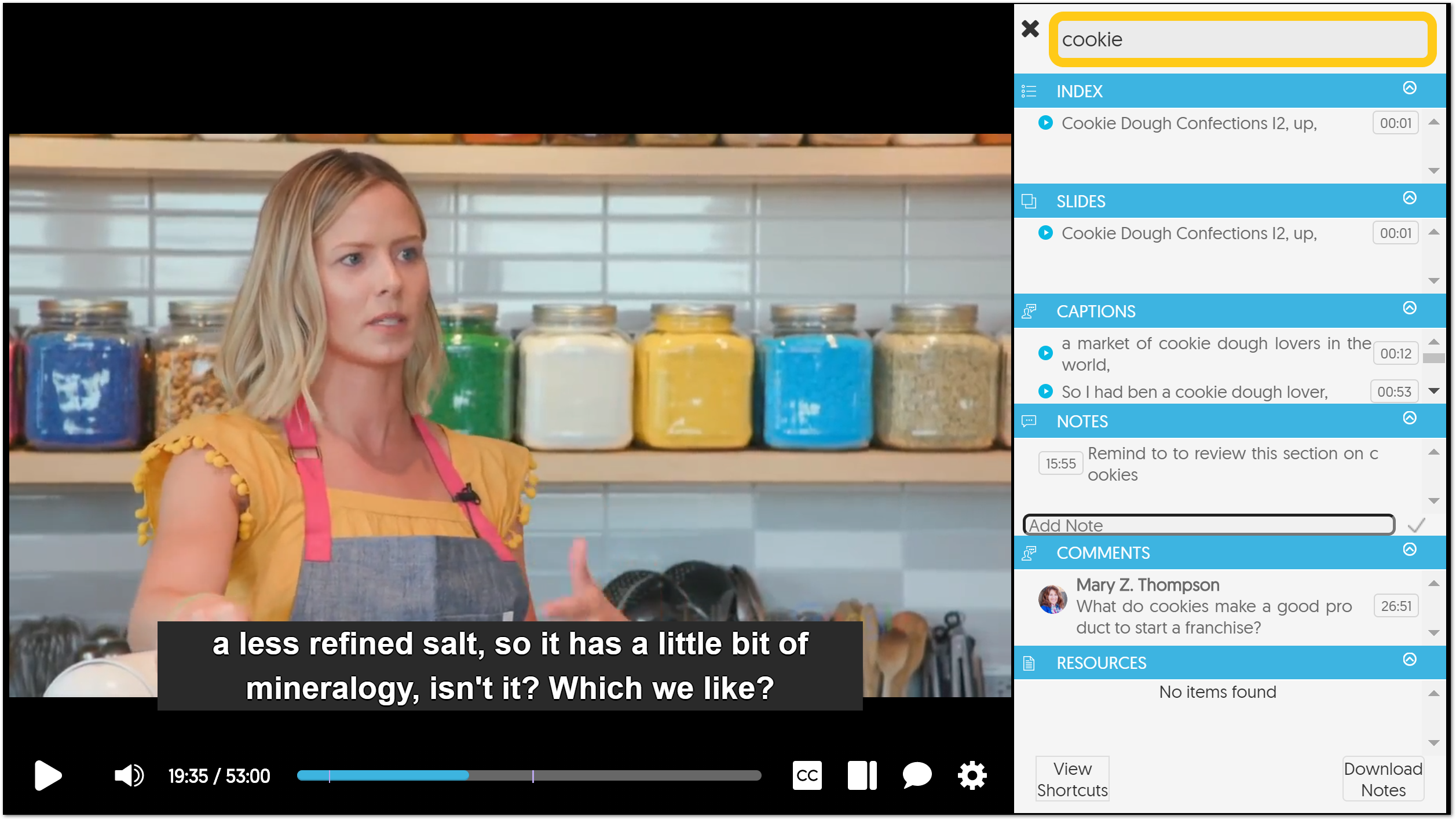 Open the Sidebar menu while watching the media.
Click on the Search bar and type in the desired search term.
The Video Platform will automatically check throughout the media for matching results.